I may have a Polo addiction
My scabby Genesis GT was needing a bit of work done after the harsh winter, mainly brakes, steering and repairing the remaining break in damage from last year, these cars are so cheap though (except G40's, nice GT's are creeping up in price too), i thought i'd look around for another to run about in while i did the work to the Genesis.
This 1990 Saloon turned up in Hamilton (bumpers off it at the moment).
Low mileage, tons of receipts, very solid and good condition inside and out, MOT'd and Taxed, £250
, the catch is it has a running issue, the guy took the original motor out, put a GT motor in, used it for a couple of years, put the original engine back in to sell the GT motor and couldnt get it to run right, i bought it thinking it'd be a simple fix but has me beat
, obviously something the guy has done but cant find it.
So, thought about breaking the Genesis for the GT engine, sticking the GT engine in the Saloon as it's in better condition than the Genesis, trouble is i'm quite fond of the wee scabby Genesis
, it's an adorable wee thing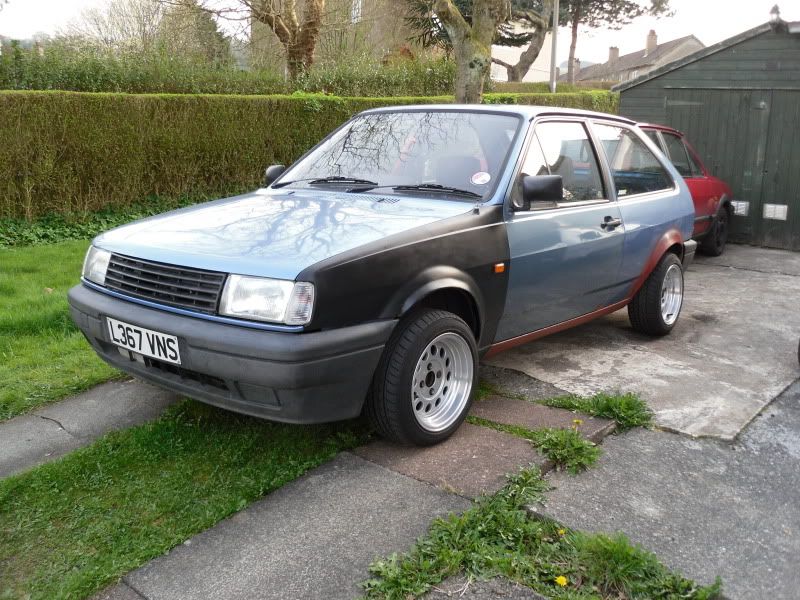 So i did what any rational, sensible person would do and bought another Polo GT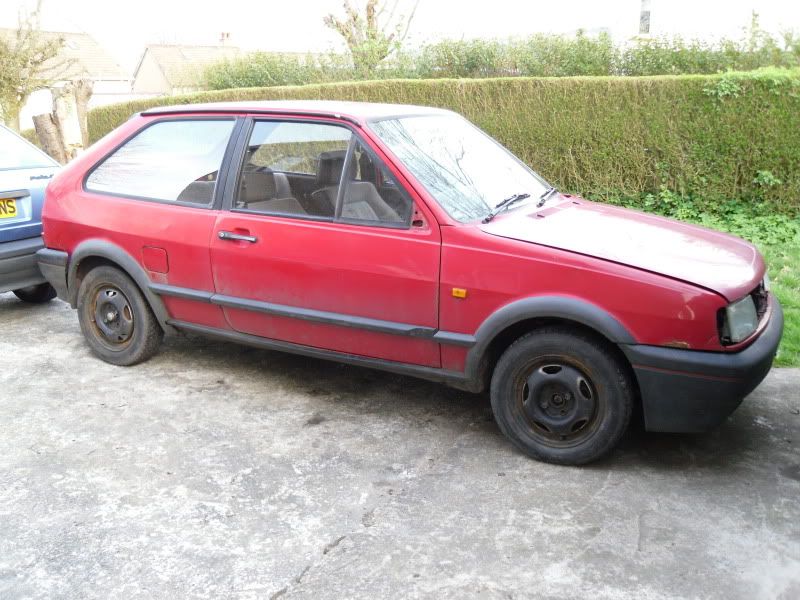 Was advertised for spares or repairs but it's really only suitable for spares, the shell is too bad
, the sills have been trolley jacked to hell and badly plated/repaired.
Came with some usefull bits though, good GT running gear, a set of 14" BBS alloys, badgless grill, decent GT seats, smoked rear lights, GT badges etc.
Should be able to sell some bits off it too to get some money back