Some more progress on the Escort project/nightmare
Got the front end mocked into place this afternoon.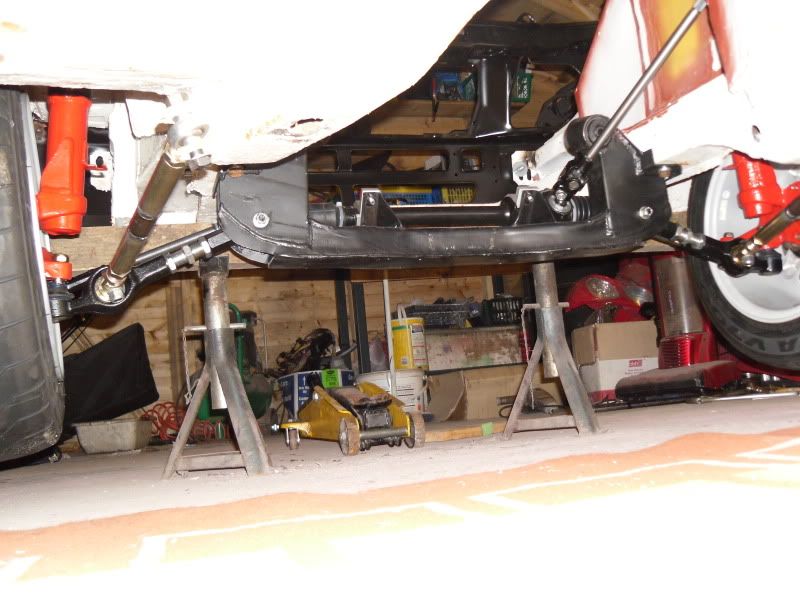 Steering rack and crossmember on, the connecting shaft for the column is too long, will need shortened to about 5"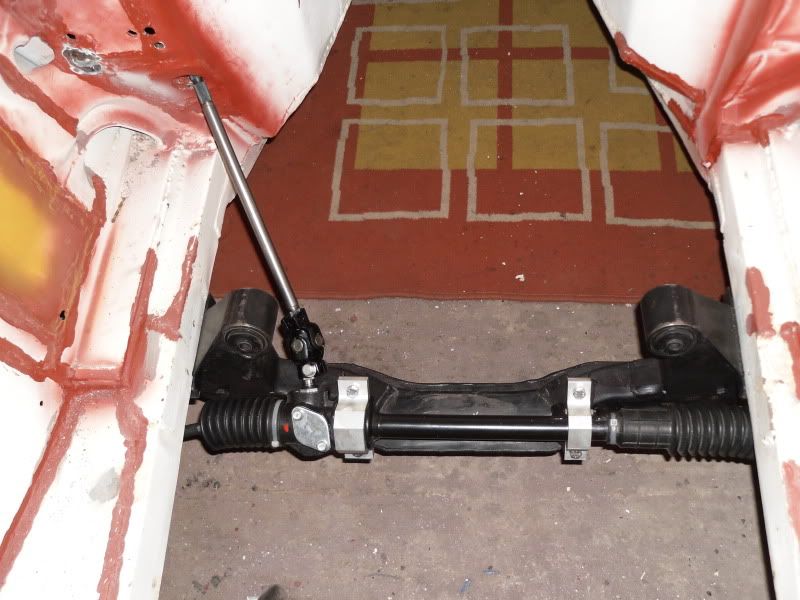 Strut in place with adjustable TCA and compression strut, had to get the compression struts lengthened 2" which can be seen in the pic, in fact just about everything bought new has had to be altered or adjusted in some way, luckily i have found a local engineer willing to help (some engineering places wont touch bits of car suspension or steering).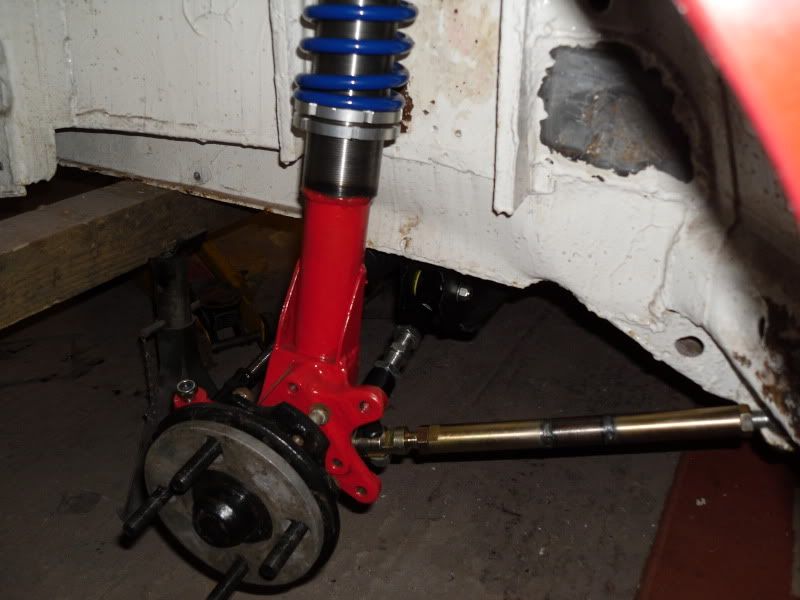 Once the front end was on i had to bolt the wheels on and drop it down to see what it's going to sit like, the answer is............................... quite high actually
, could maybe go down another inch before the TCA's are level but there is still going to be a fair arch gap, could go for bigger wheels to fill the arches but they will raise the ground clearence and alter the gearing, will probably live with it as is.
This pic also shows the Eccentric top mounts, Capri ones, not Escort ones bought previously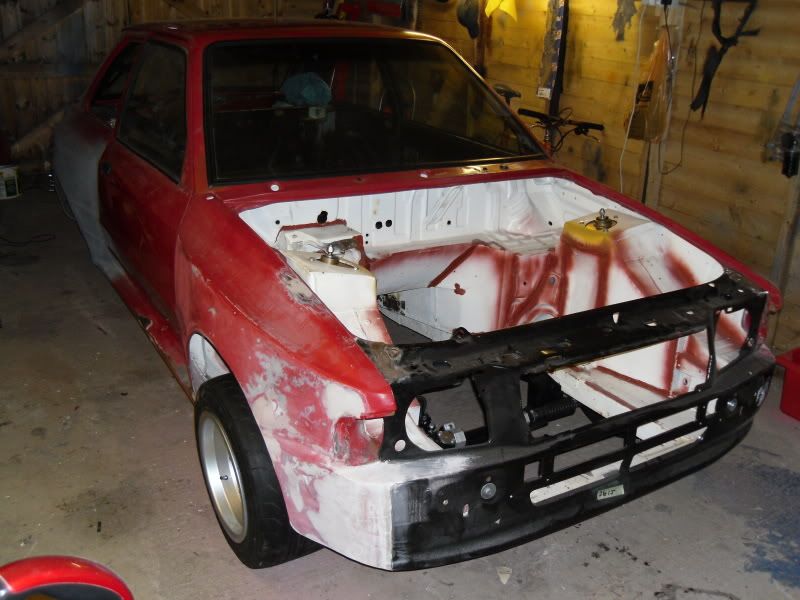 Plan is to get everything suspension and steering wise bolted on to make sure it all fits and works then take it all off again, get it all painted/powdercoated, paint the underside of the car then bolt all the suspension etc back on for good.
Bought this super deep dished AVO wheel , dont like driving a car with the wheel too close (tend to drive with it at arms length) but with the seat right back to get this dished wheel comfortable the pedals may be too far away but will block the pedals (and bend the gearstick back) if i have too as this wheel is staying no matter what