Hi Guys
Once again it was a great day out at Dunkeld.
The snow for me was closer to Dr S's on the way home on Sunday. Got to Golspie and it was back to second gear and 20mph for the next 2 hours. Had to stop several times as there were a couple of trucks unable to make the climbs. There was only about 3 or 4 inches on the road but the winds just kept it piling up. Got home around 8 last night.
It was well worth it though, as I had a great time catching up with everyone and meeting a good number of Macretro's I hadnt met before.
Freinds, cool bikes, good riding, sunny day and finished with a debrief at the pub! Life doesnt get much better than that.
Only took a couple of pics compared to everyone else. The other pics are excellent but I will add my couple anyway. I did take a really nice one of the Dyna Tech but for some reason it wont load on my photobucket
Will post once I get it sorted.
Well done Rad for the best bike.
I Will come to Drum as well, just sort a date.
Thanks for a great day out guys
Jamie
Group shot
Velo's cool Raleigh towering above the masses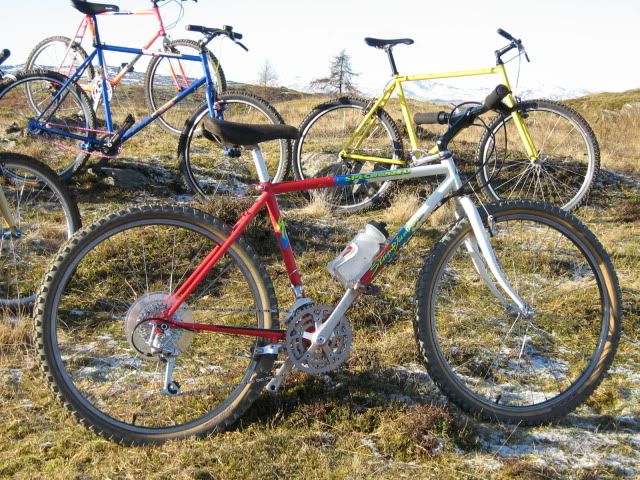 My Stumpy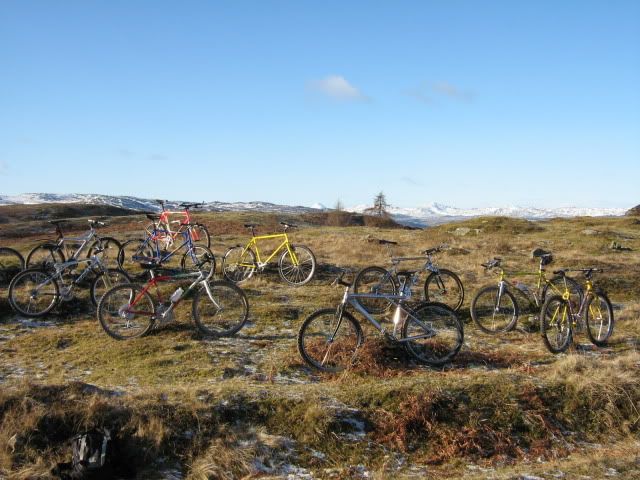 More group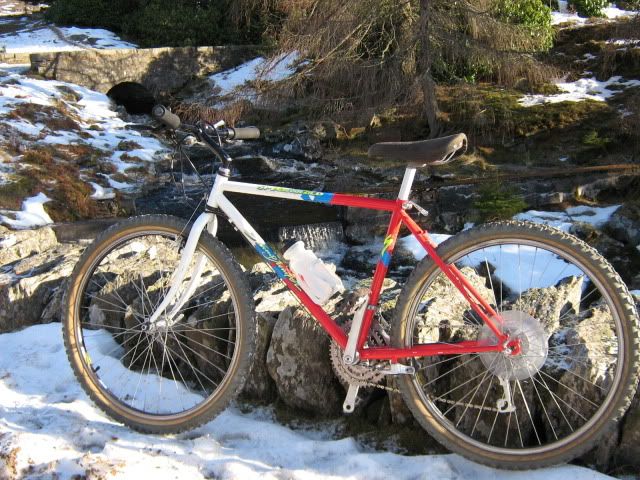 Another of my Stumpy
Told you they werent that exciting
Jamie

_________________
Carlsberg don't build Singlespeeds but if they did.......they would probably look just like mine.

I've spent half my life on bikes.........the other half I wasted