Due to the cancellation of the ride at Kinlochleven and Mr Pandas upcoming winter adventure I spent today riding locally.
I thought I would try and ride from near home, start at Dunnett and head towards Thurso riding round the coastline, sticking to the shore.
The terrain up here is pretty much large rock slab covered in rock. It was a very good 4 hours of really technical type picking lines over and through the rock, hike a biking over the high pionts etc.
Once out of Castletown its riding the rocky coast with a big swell on one side and cliff face on the other, little bays split by jagged high rock pionts. Several of these I had to climb first scouting a way over, then do it with the Pugs by lifting it from below me to as high as I could, then climb over it, lift again etc.
I got about 3/4 of the way before the tide turned me back. One of the spits with cliff sides had the incoming tide already lapping 2 feet up the wall so discretion won out and I tried to beat the tide and ride back.
A nice ride and the Pugs just keeps suprising me by the way it rides over and up this stuff, just pick a line and commit to it and lift the front end and hop as required, good fun. I'm always in the right gear as well
The weather I must admit was wet and windy here this morning but dried up by lunch and it was a glorious afternoon, sunny with just a slight breeze
I only have one picture, though I do have some video but it looks like its in the fog as the go pro fogged up
this, I think was due to me cleaning it this morning then putting it straight back into the waterproof cover. It was only towards the end of the ride that I stopped and took of my helmet to see the lens all fogged up. I was playing with a different setting as well and I deduced from the footage that the other normal one I use is better. I will try and edit it and put it up if anyones interested.
On the pic below my ride started at the base of Dunnett head on the right hand side and I ended up getting turned back just before the piont on the far left.
I hope you guys al had a nice day wherever you were, riding or not. Kinlochleven would of been good, but not as much on my own, hopefully we will get there together soon.
Jamie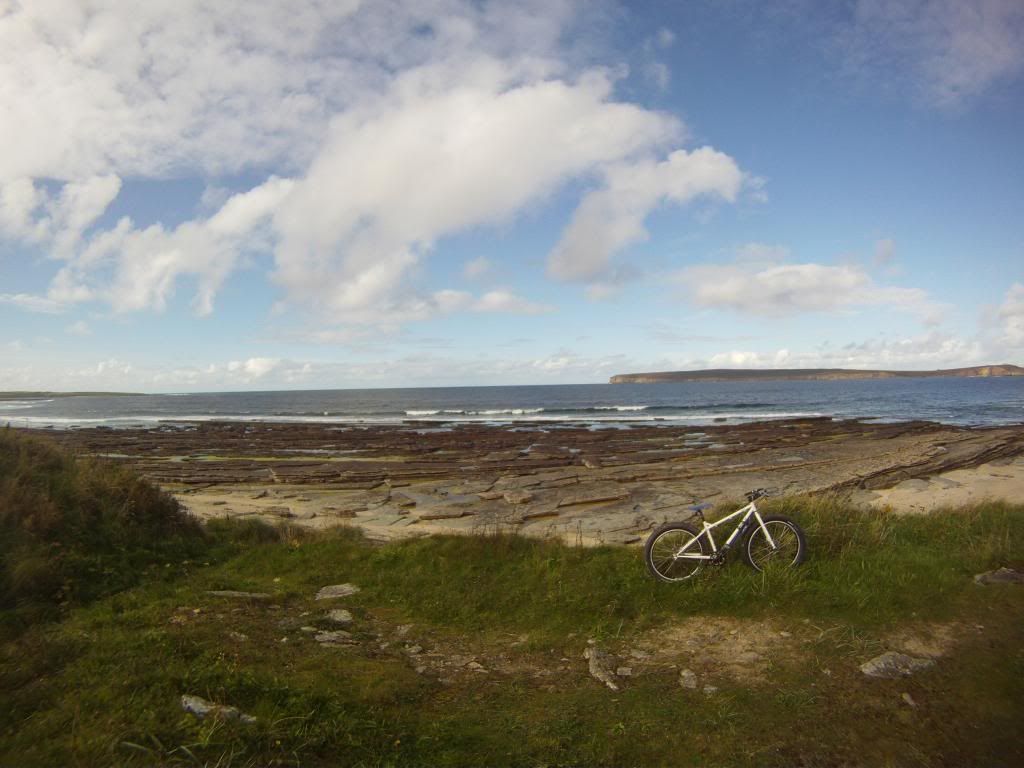 _________________
Carlsberg don't build Singlespeeds but if they did.......they would probably look just like mine.
I've spent half my life on bikes.........the other half I wasted
BLOG:
https://theroadlesspedalled.blogspot.com/