A couple of Stumpies and an S Works or two and maybe the non MTB's
88 still in standard/original trim
Love this ride, probably my all time favourite along with the 2006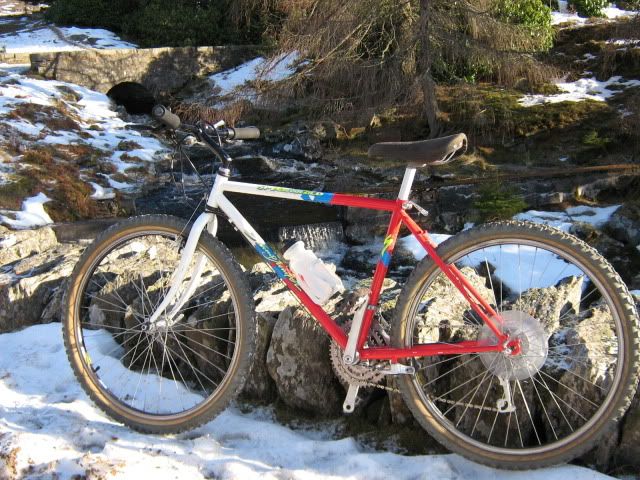 94 Singlespeed (latest incarnation)
98 Standard/original - last of the steel
2000 M2 - singlespeed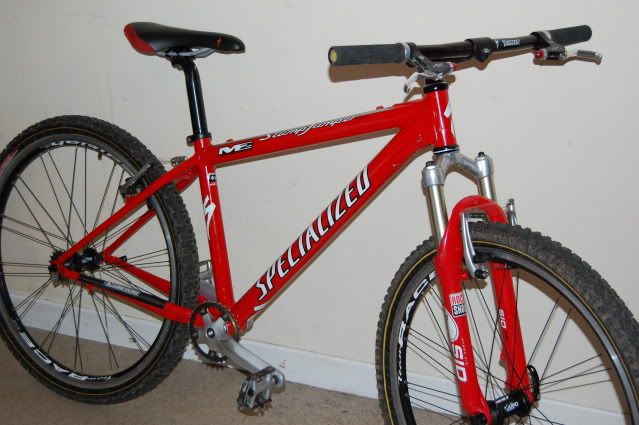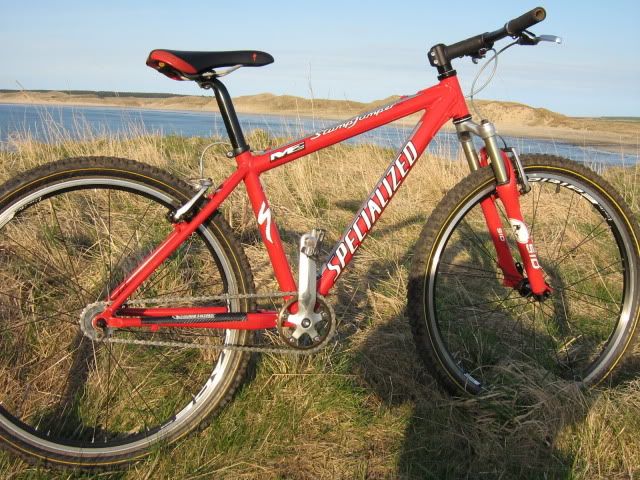 2006 M4 - standard/original
Also my 96 S Works Team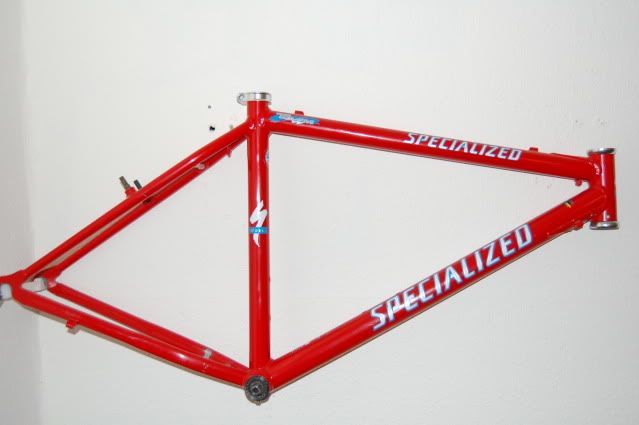 99 M4 S Works - now Mr Panda's sons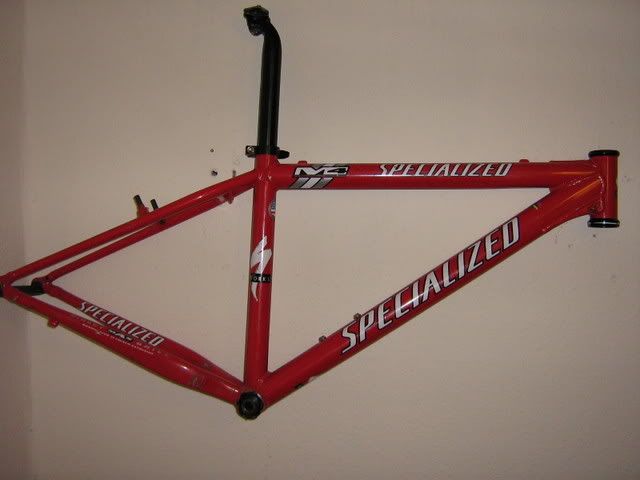 I have a couple of frames that will get built one day. My 94 got dismantled to build the M2, as I can only ride one at once. The 96 S Works hangs on the wall. The original spec ones stay as they are for now, but they all get ridden. The 98 is technically my wifes, I bought it for her, lucky she's my size
She hardly ever rides it so I take it out to make sure its still good enough for her.
Non MTB
1979 Nickel plated Mongoose motomag - pic from build - building the same as I had back in 79. Lives in the loft and comes out when I get something for it. Slowly getting there, no rush.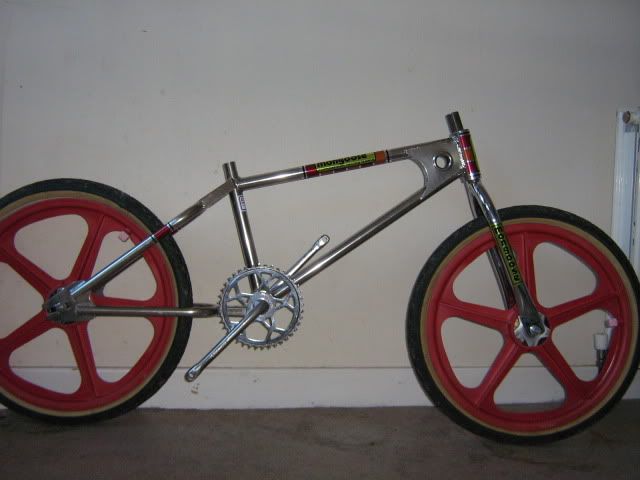 Merckx corsa extra
My pride and joy - especially as I am a roadie long before I was a MTBer.
I always wanted one so when I came to Europe I decided to get one, custom size 48. Just in time as they were stopping steel builds, so I got a good price from the factory. As I was travelling and not sure where I was settling it took me a while to start the build. It lived under my bed in its box for a while. I had my TCR that I brought with me from Oz. I did say I was a roadie, I arrived with my backpack and TCR.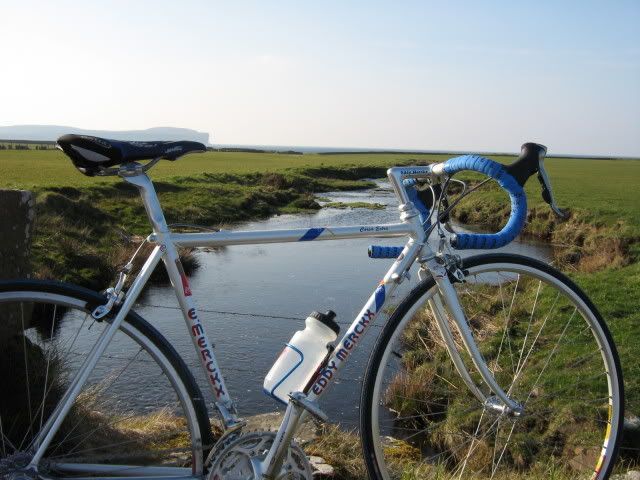 _________________
Carlsberg don't build Singlespeeds but if they did.......they would probably look just like mine.
I've spent half my life on bikes.........the other half I wasted
BLOG:
https://theroadlesspedalled.blogspot.com/