OK - this has to go........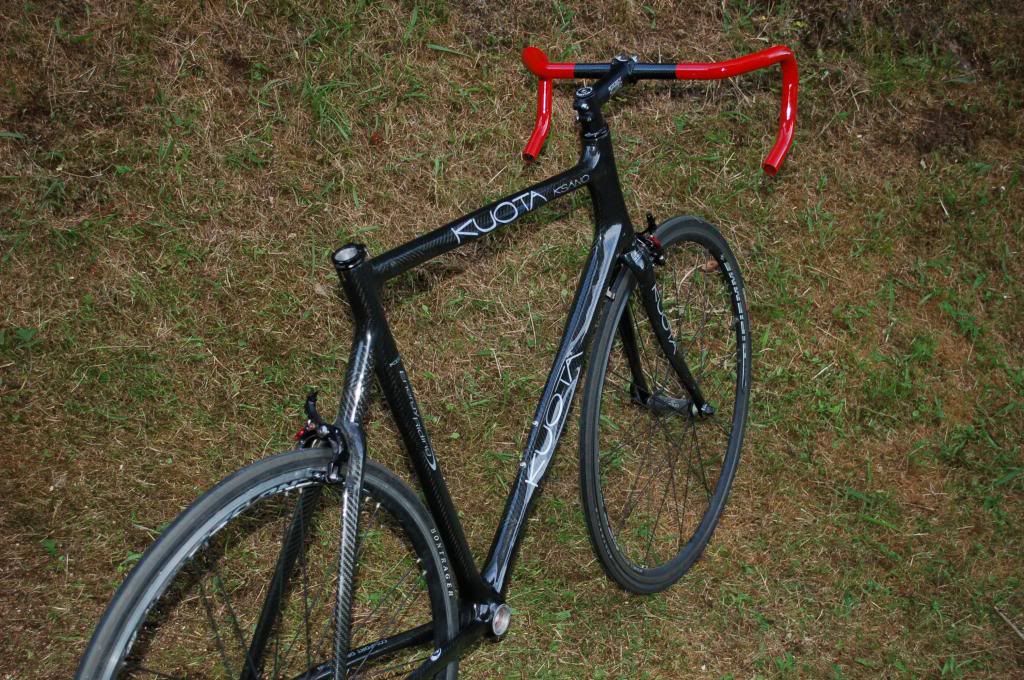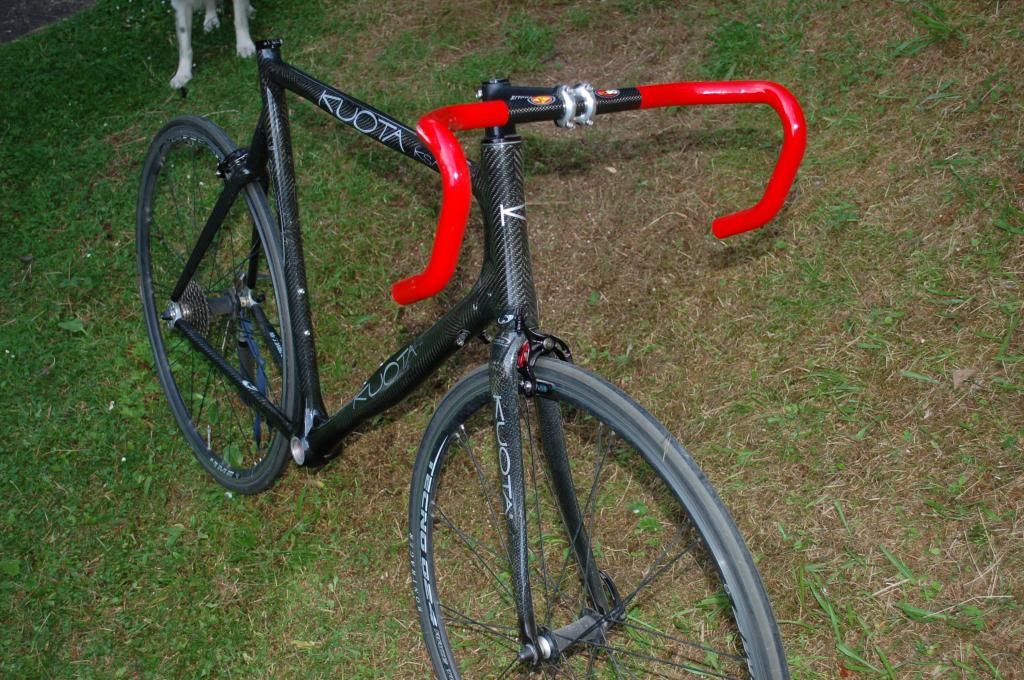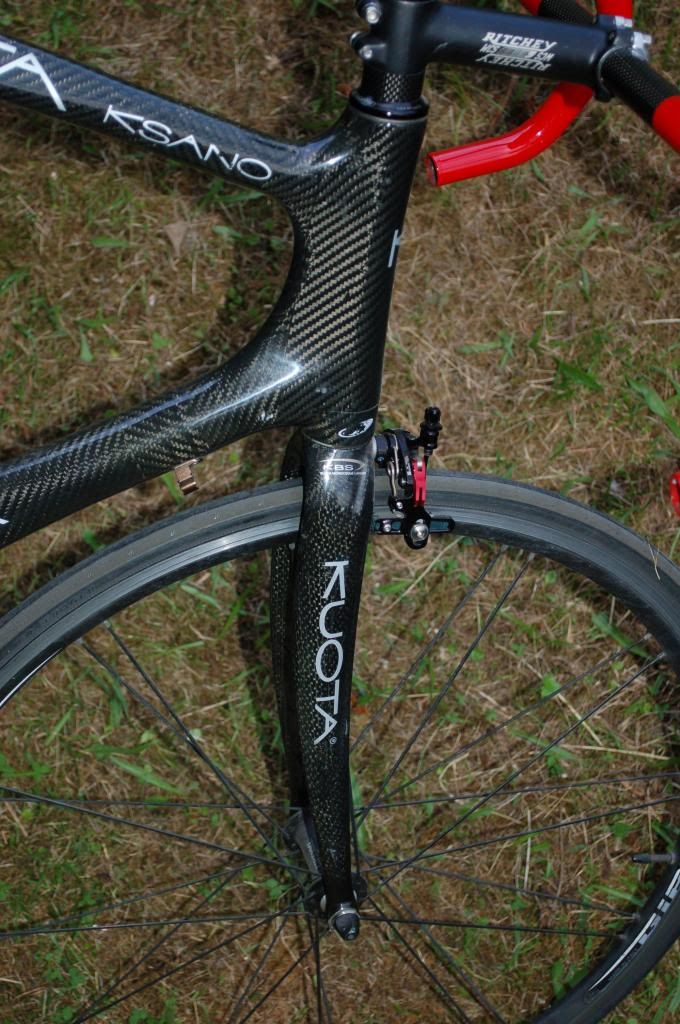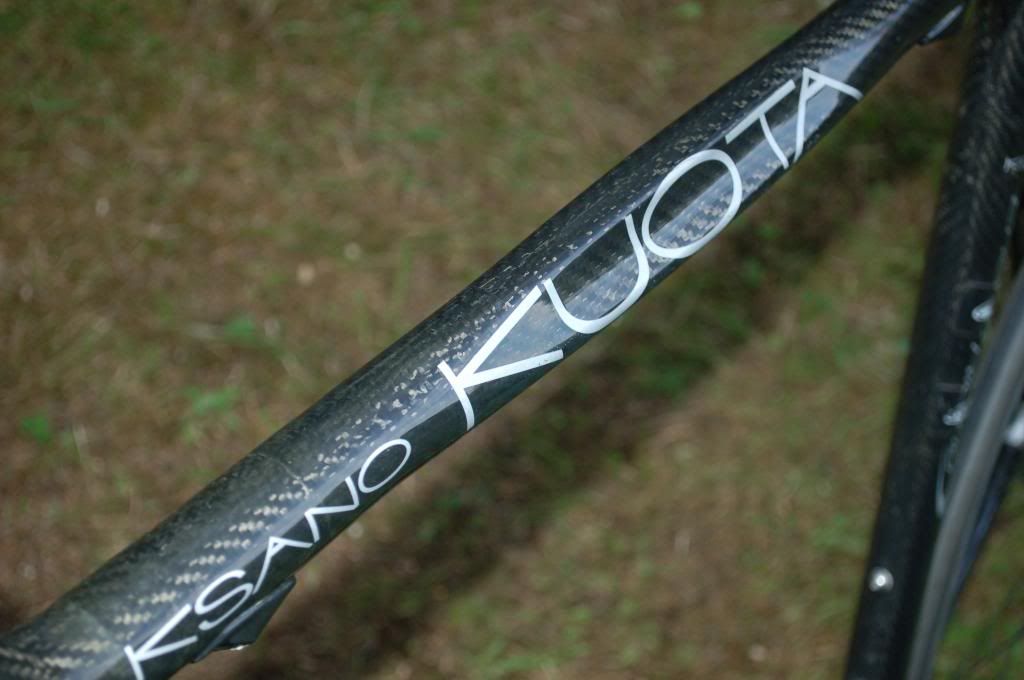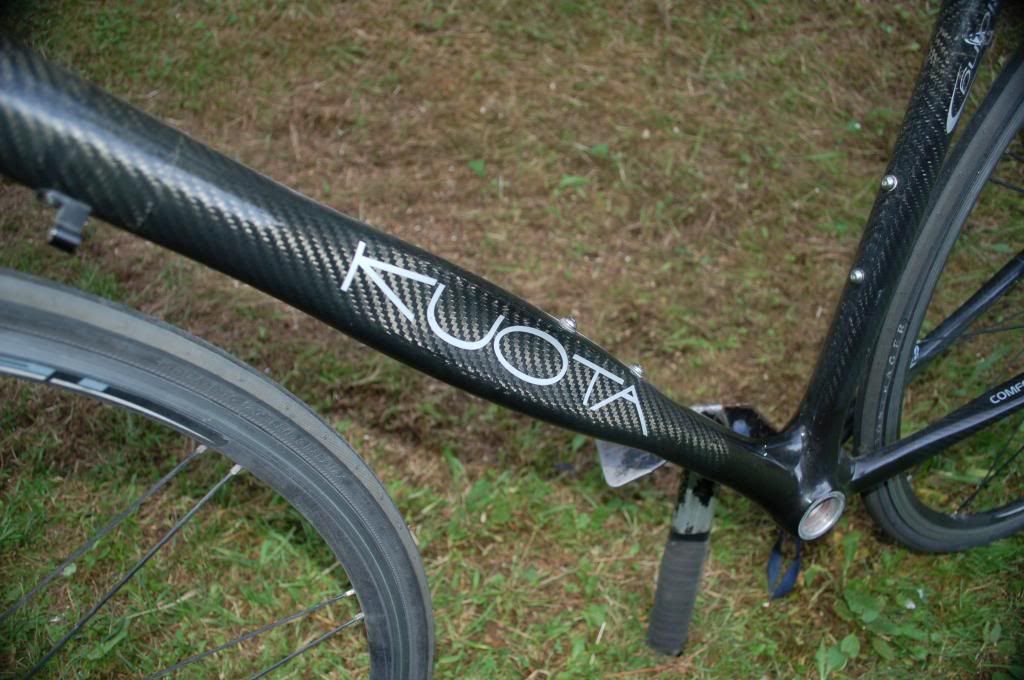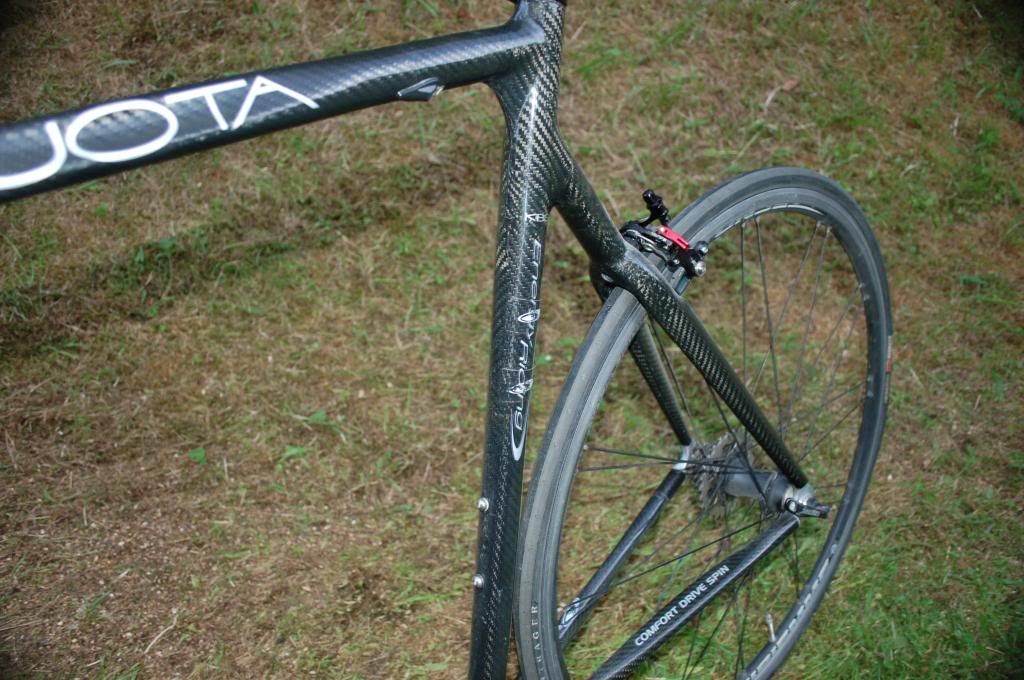 It's size 60/61cm. Wheels are already in the possession of LGF, so it's just the frameset and other parts pictured. I'd say condition is 9.5/10 and has some adhesive frame protectors attached.
Easton EC90 carbon bars, lightweight new CNC brakes (Planet X I think), alloy derry hanger, Kuota seat clamp, Kuota steerer top cap, currently has Ritchey alloy stem fitted but can swap for Grado carbon affair (which would need shim with these bars), FSA headset.
The bars and brakes alone seem to be selling (new) for around the £150 mark each at the moment.
£400 as is, or £450 with new Kuota compact crankset and BB. Prefer not to post, but can get to central belt easily enough for meetup.
........and no it's not dented
EDIT - also have a scruffy Bontrager carbon wrap seatpost (27.2) which I'll throw in.
_________________
WANTED: Kona Sex One rear brake canti hanger pivot thingy - GOT ONE!
I could be tempted by a 19" - 21" Dave Yates (mountain) frame.................and no I still don't do trail centres
http://www.corrieyairack.org/index2.html