Hey there crazy gang
Going to be stripping this DH8 over the weekend, frame and forks will be available.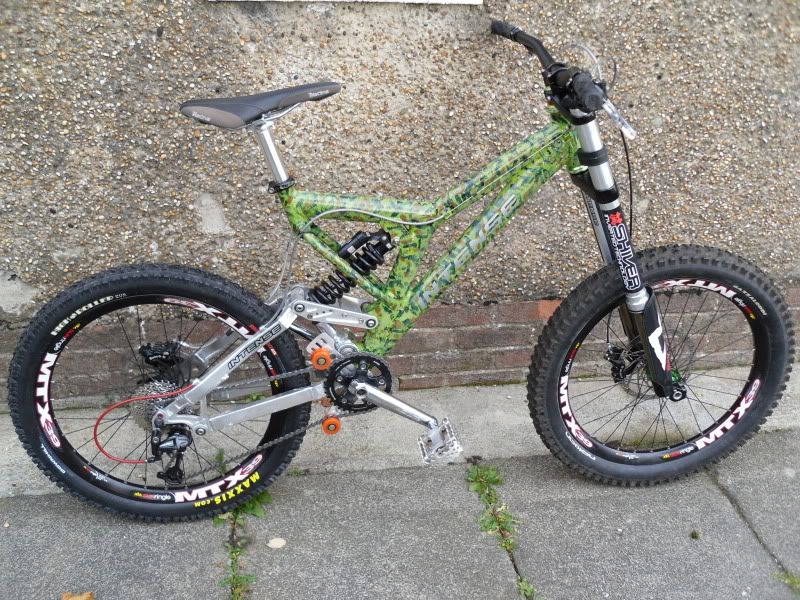 Frame, Forks, Headset, Bars, Cranks, Seatpin package.
Frame is still mint, paint is still shiney, forks were rebuilt with new seals and oil last year, cranks are Azonic, 32T Blackspire ring, bars are Azonic, FSA green headset, seatpin holds the saddle up, heck, i may even go wild and throw in the seatcollar
All bearings were replaced when i painted the frame, there is however slight play in the lower shocker bush (could maybe be shimmed ?), also the air leaked out of the piggyback cartridge on the shocker when i stripped it to change the seals and oil (this is for the compression damping), the cartridge could easily be recharged but i've never found the lack of compression damping a problem, otherwise the shock works perfect and is leak free.
Asking £250 collected.