I have another set of wheels for sale:
These are the ones off my singlespeed.
26inch, V brake Mach1 Team Edition rims laced 28 spoke 3 cross to Deore 9 speed hub. Front the same.
Spin great, braking surface fine, straight and true. Good wheels only selling as replaced with discs.
£45 posted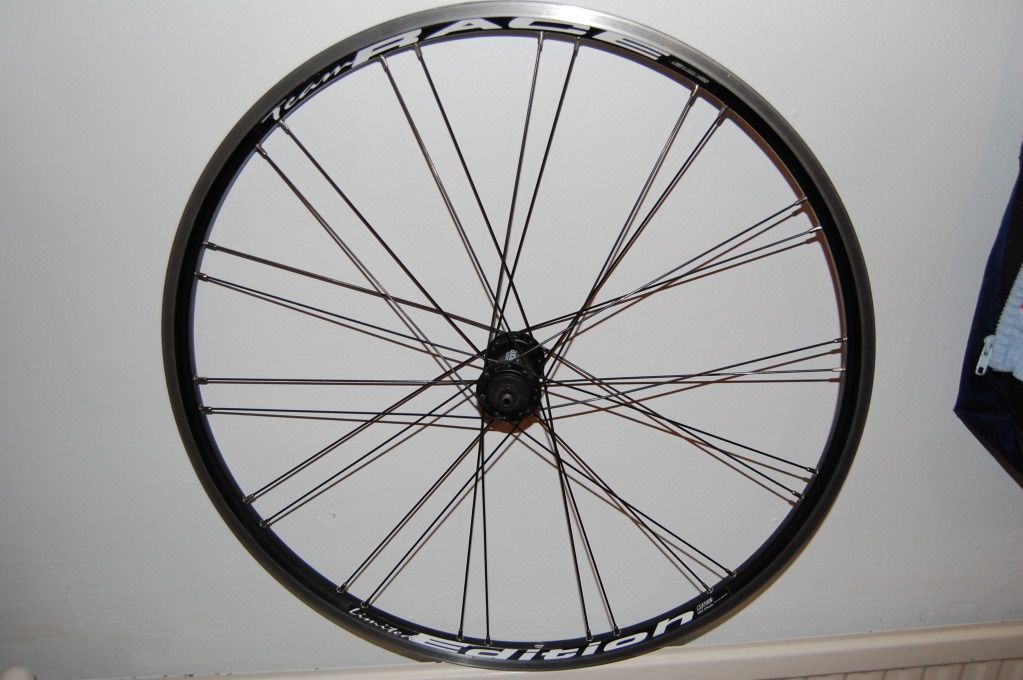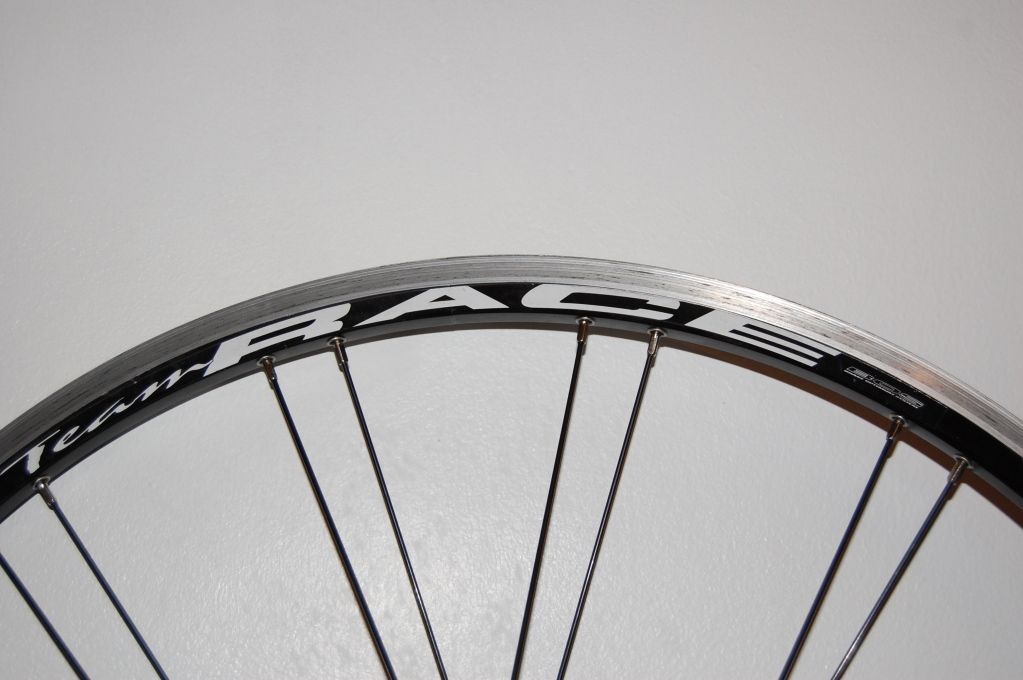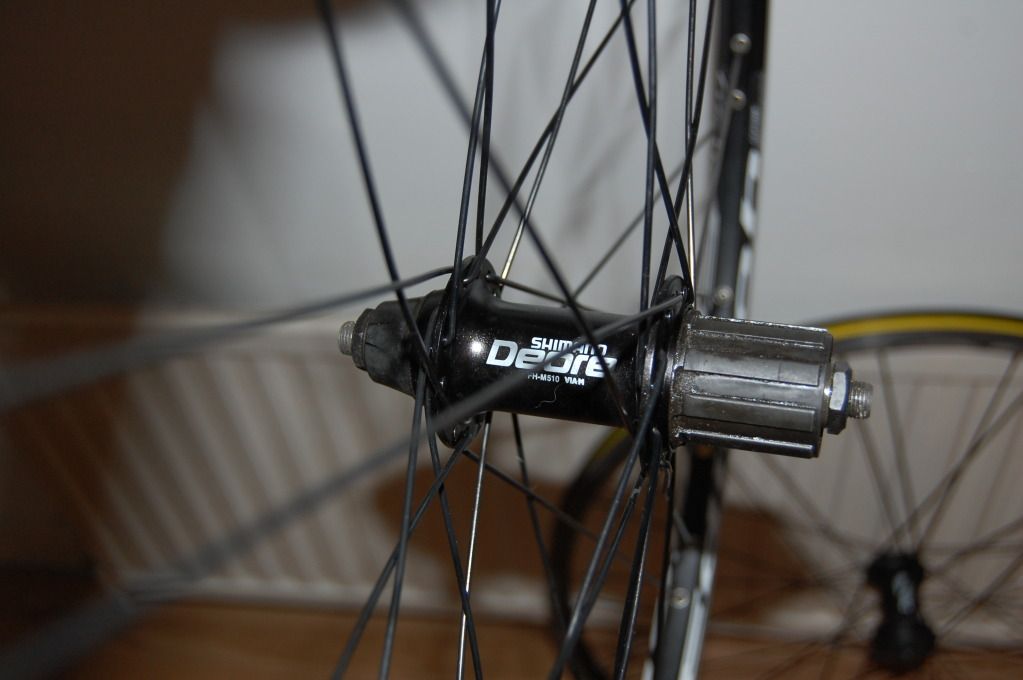 _________________
Carlsberg don't build Singlespeeds but if they did.......they would probably look just like mine.

I've spent half my life on bikes.........the other half I wasted