Kaiser I think it was you that was after this stuff...
Weinman Road levers - drilled - well they aren't, just dimples, but pretty light. I think you will find better. Free with Ubrake.
Ubrake - 1988 mt60 Deore - this is designed for the under carriage and has an intact sharks tooth, does have some chain suck damage but it works fine.
£10 posted or £8 via pigeon/meet.
Shark's Tooth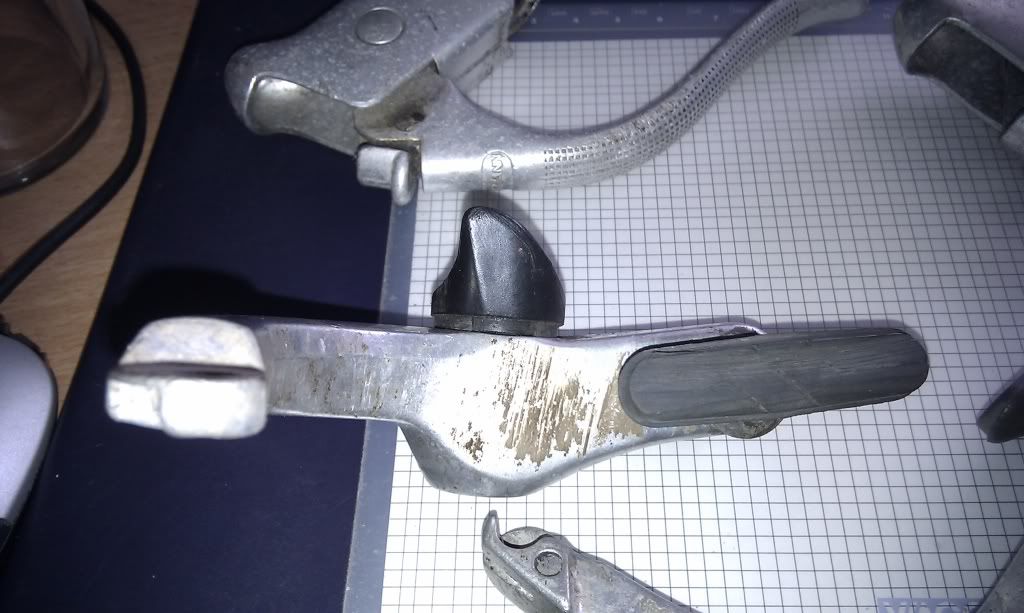 Chainsuck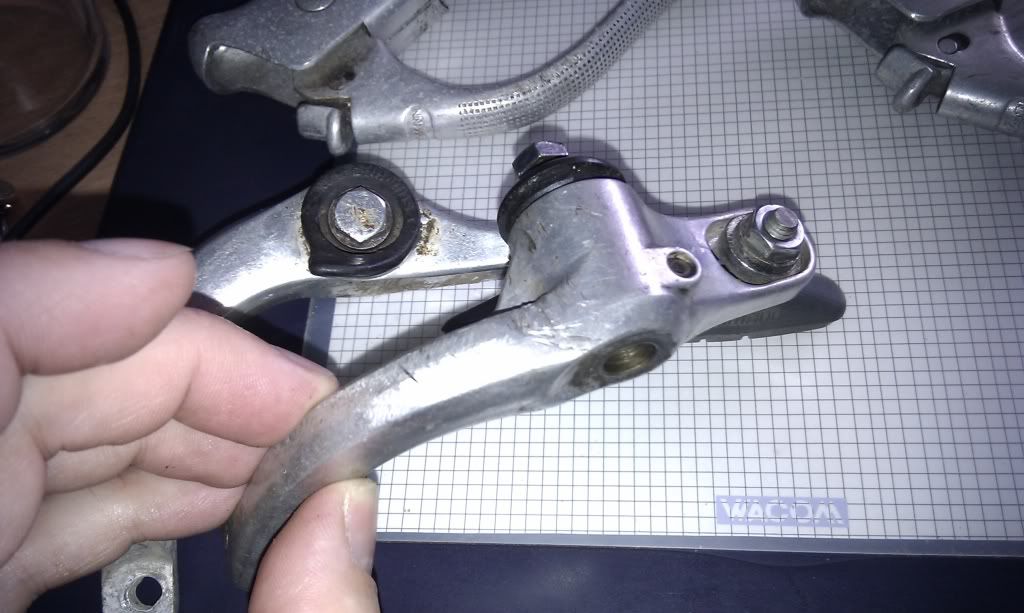 _________________
Still wandering about....
Early Hope Disc Info...
-
Xizang Serial Numbers...
My Bikes:
1992 Xizang
-
2000 Gazelle Superbe
- 1983 Raleigh Mk II MiniBurner - 1995 Schwinn Klunker - 1996 Orange P7 - 1998 Specialized Rockhopper -
miniKen's Konalized
Moderns: Genesis Caribou Mk1 Fatty - Pivot 5.1 Bouncy