I have a bare alloy (as in previously polished) 19" frame if that's suitable........possibly a Scott but uncertain. Dropout thread is goosed so either helicoil/framesaver/singlespeed. Yours for the postage.........or poss collection central belt-ish
Pics may follow.........here.....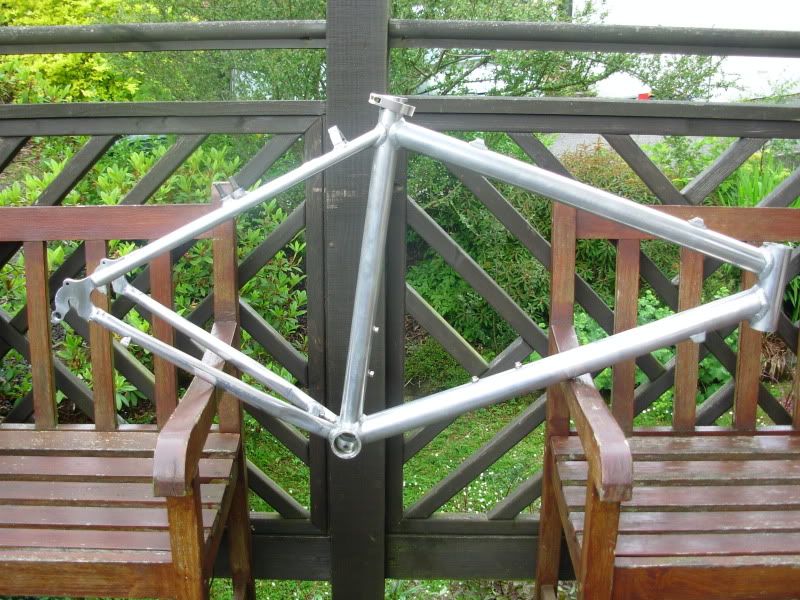 )
Rumble wrote:
Anyone got an ultra-cheap, ugly, roughly 18" MTB frame they're looking to get shot of? Light would be good but not too picky. I'm having notions of building a ratty looking single-speed that I won't mind leaving chained up at various train stations about the country.

If I'm honest it's probably just because I haven't built a bike in a while, not that that's a bad excuse.
_________________
WANTED: Kona Sex One rear brake canti hanger pivot thingy - GOT ONE!
I could be tempted by a 19" - 21" Dave Yates (mountain) frame.................and no I still don't do trail centres
http://www.corrieyairack.org/index2.html