Right, decided to sell the DH8, i know i said i would'nt but really it's just going to sit there gathering dust
Had a few issues with it recently, mainly the rear shock and brakes, all sorted now though, brakes are working tremendously (like six pots should), rear shock has lost compression damping but this is'nt a major issue IMO, shock does'nt leak and rebound is fine, all brand new SKF bearings in the rear when i built it, very slight play in lower shock bush but may have this sorted soon.
Only shonky bit is a beer can shim on the seatpost.
As it sits at the moment, it's minted out it's box really.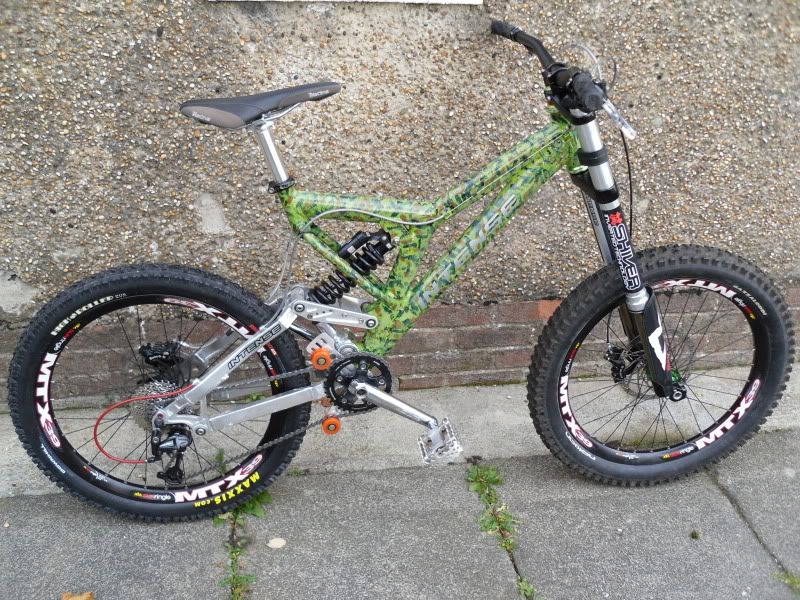 Previous lowered seat (short post supplied)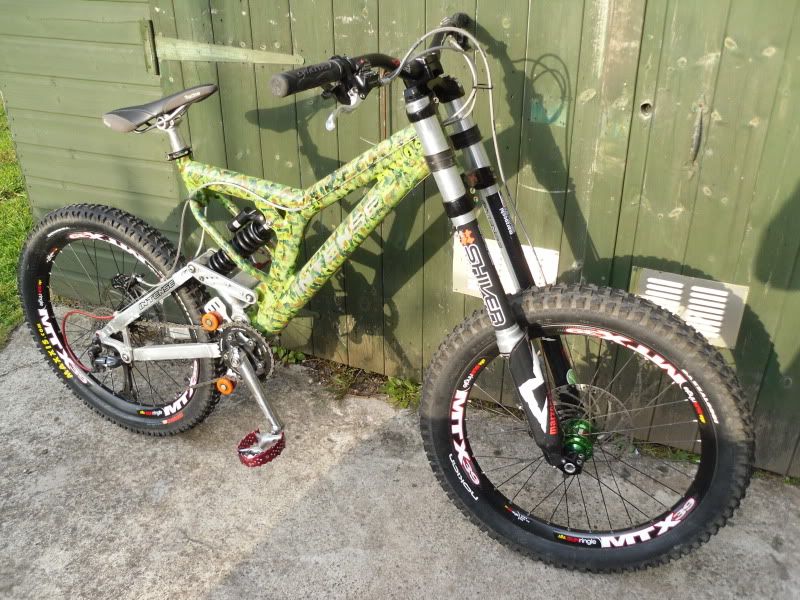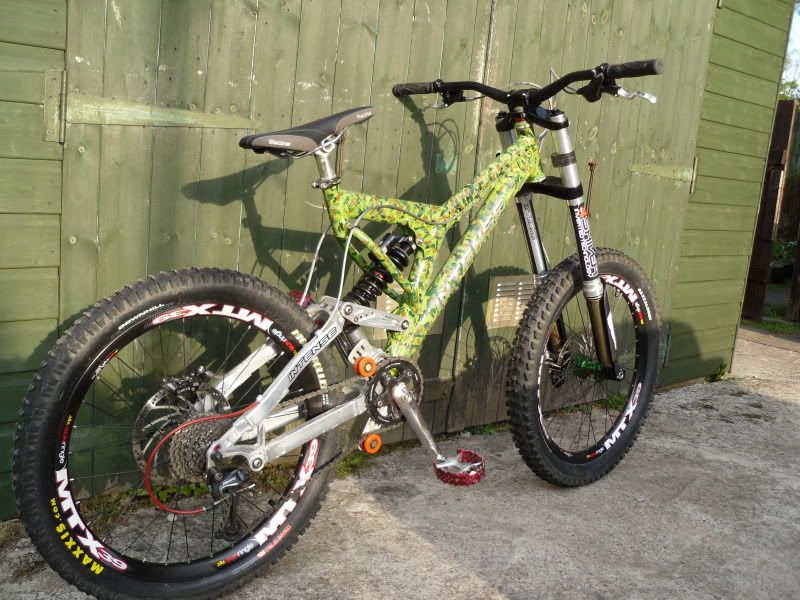 £350 to a MacRetro member only (brakes and forks are worth this alone), advertised here first, then elsewhere, last resort strip down and E-bay the bits