Hello guys
I have been offered a frame and fork that I have wanted for a fair while. So something must go and I think it may have to be my M2, I know, I only got it built a week ago
But unfortunately I think I want the other frame more, I have been looking for it for a while and its a good price.
So the M2, its a 99/2000 model M2 Stumpjumper comp, USA made, 15.5'',
comes with 2000/2001 SID Hydra Air fork. I would only be selling the frame and fork, not the headset.
I would be looking for £165 for frame and fork.
If anyones intereseted let me know, I am still a bit undecided but it was last in so first out and it will help towards the other. I am not putting it for general sale until I am 100% sure, and wont split at the moment either.
Jamie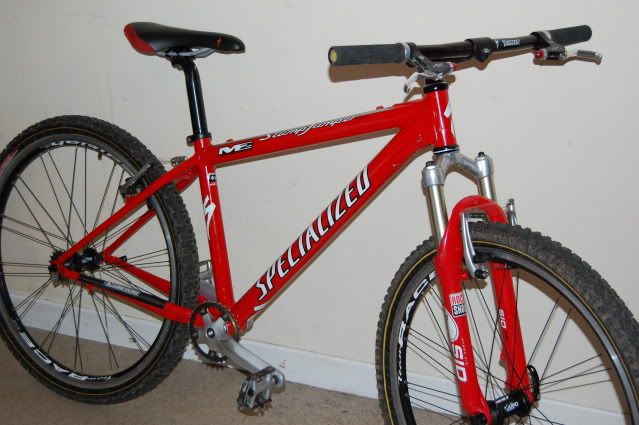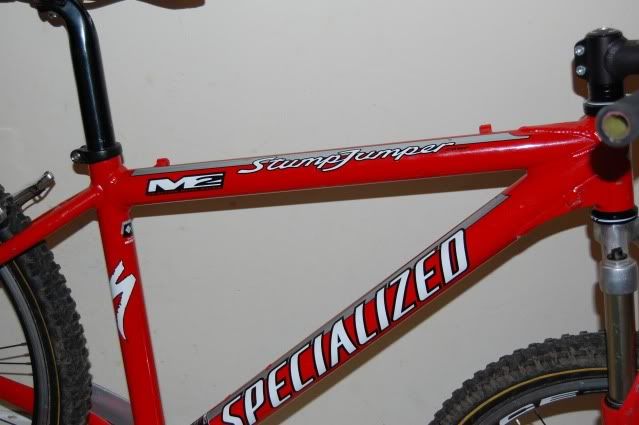 _________________
Carlsberg don't build Singlespeeds but if they did.......they would probably look just like mine.

I've spent half my life on bikes.........the other half I wasted