Hi Guys
I had a couple of hours on Wednesday evening so decided to go for a ride down at Golspie at the highland wildcat trails.
Golspie is about an hour or so drive to the south for me but it was such a great sunny warm day I thought I may as well finish it off with a nice ride on some cool trail.
I was on the 06 Stumpy hardtail and did a couple of loops of the red trail.
Its around 7 or so kilometres long with a really good climb for the first half. Its a bit like the one at Cromarty red rocks in that its quite hard going at first but it varies in both terrain and view that its work but enjoyable. The run down hill is the usual Golspie fast flowing singletrack with good jumps, berms and drop ins etc.
Really good fun, especially when I only seen one other person on the trail in the time I was there.
Well worth the trip north for you guys.
Heres a couple of pics.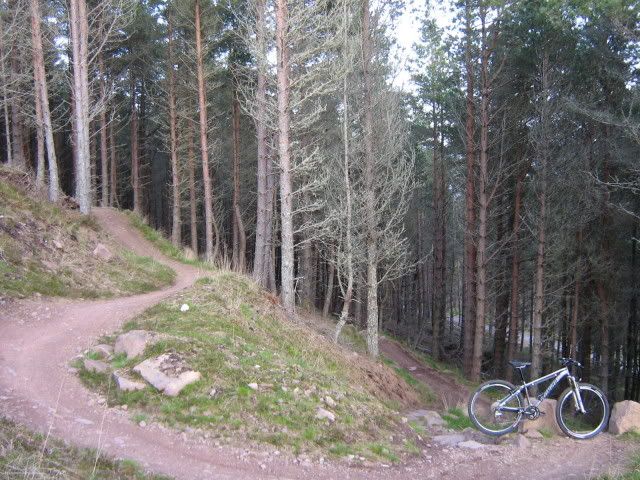 oh yeah and the trail starts at sea level and gets a lot higher than this. Climbing is not optional
Jamie

_________________
Carlsberg don't build Singlespeeds but if they did.......they would probably look just like mine.

I've spent half my life on bikes.........the other half I wasted