Hi Jimi and lads
I have had a couple of evenings during the week out on the mordern Stumpy for an hour or so.
This weekend I have had to be at work in the mornings for a couple of hours and afternoons for a half hour or so. At the moment its like this for 7 days a week but I will stop for a month or so soon as it slows. Anyway I have been on the roadie at least 5 days a week, but a week or so ago I put away my old faithful Giant winter OCR that I bought with me from Australia and bought the Merckx back out of hibernation.
Anyway I'm getting a bit off topic but yesterday I did about 25 mile to work and back in the afternoon. Today was great, I came home at lunch watched paris roubaix live and then rode a long way to work and back at around 40 miles or so. Nice weather except for the killer headwind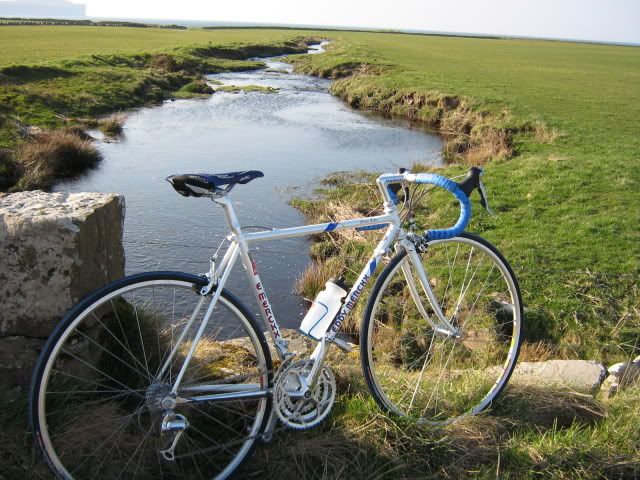 Thats Dunnet head in the background, most northerly piont of mainland Britain.
I know its not MTB but its still riding
Just wanted to share
Hope all Macretro's had a good one.
Jamie

_________________
Carlsberg don't build Singlespeeds but if they did.......they would probably look just like mine.

I've spent half my life on bikes.........the other half I wasted