Thanks for the kind words guys.
Yes its the job at the lab that I went for the day before I left for Germany. I didnt hold out much hope as it was a terrible interview I thought.
Its at the SAC Veterinary Services. No more assisting with whale and dolphin post mortems, its all cattle and sheep pm's now, along with pet cremations. Good job, really interesting. The animals are just a bit smaller now
It is up here at the Thurso lab so we will be here for a while longer now, but in the current climate its good to get a decent job along the lines of what I do. Really enjoying it so far even though its a very different environment from what I'm used to the last fews years.
Germany was Brilliant. It was great to catch up with close freinds and visit everyone. We were based just near Wolfsburg, home of VW as my freind Nils works there. Had a tour of the town/factory with the museum and Autostadt being a couple of the highlights.
I did think I should have taken the van and dropped it off and said ' i'll pick it up in a week' thinking they might restore it, but reality dawned and I think they would have crushed it instead
Millions of pictures and a few for Mark as well as I know he likes his Golfs.
Pugsley is back on the assembly line but to be honest since I got home I haven't had a chance to do anything. Just need to sort the gears and we should be good to go.
Whats been happening here?
Jamie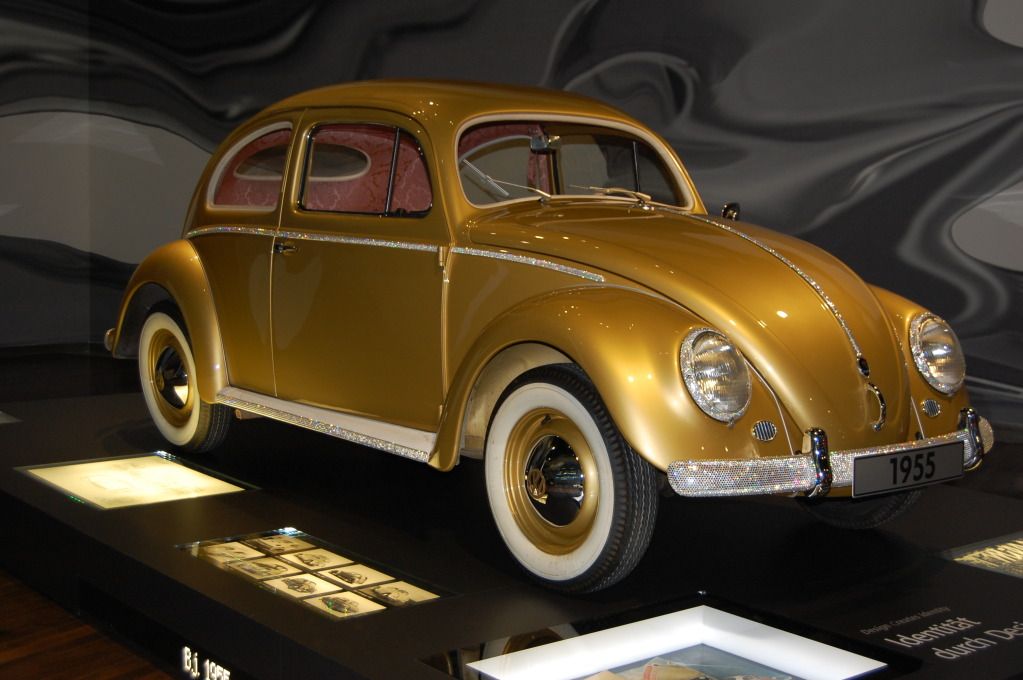 1000 000th beetle
_________________
Carlsberg don't build Singlespeeds but if they did.......they would probably look just like mine.
I've spent half my life on bikes.........the other half I wasted
BLOG:
https://theroadlesspedalled.blogspot.com/