Some photos from yesterday.......will do texty stuff later. Culra bothy is good, very good in fact - seems popular with bikers and walkers. I didn't stay there but had a look round to check facilities. 3 good sized bedrooms with fires, tea/coffee making facilities and "house channels"
Possibly the best bothy I've seen in terms of layout and capacity.
Need to study maps and see what routes are available
Plenty bikes around but I suspect most were using them to access remote hills rather than doing specific cycling trips - which reminded me this is precisely why I started mountain biking in the first place - to get into the middle of nowhere within an hour or so, do a couple of hills and ride out
pics: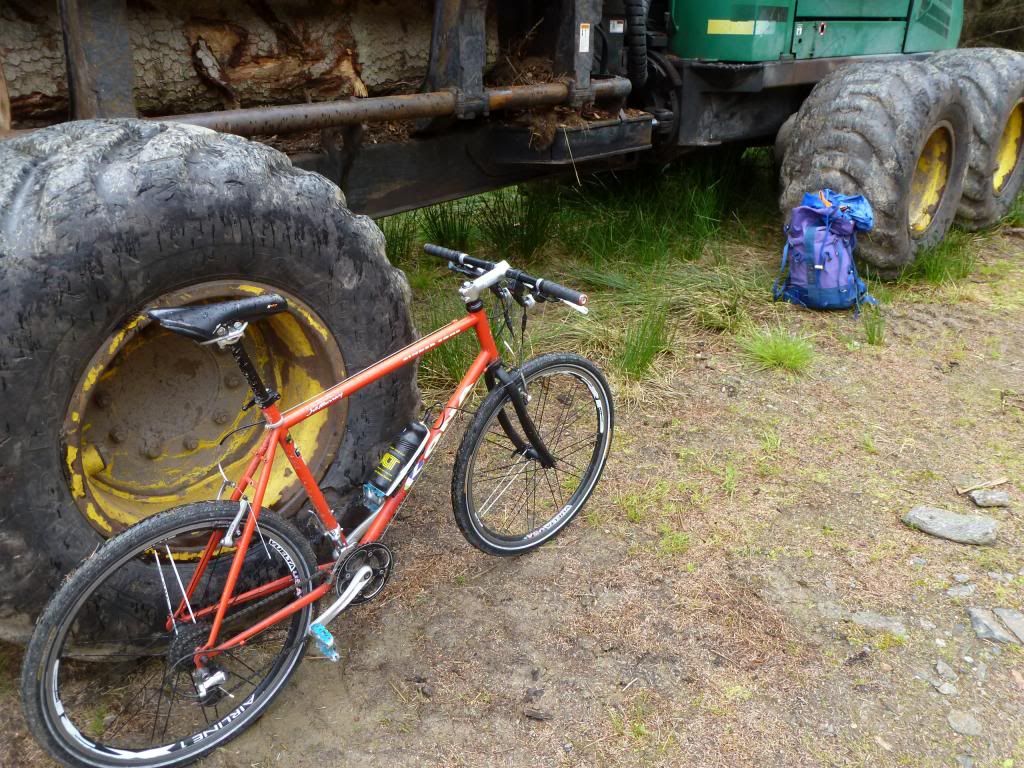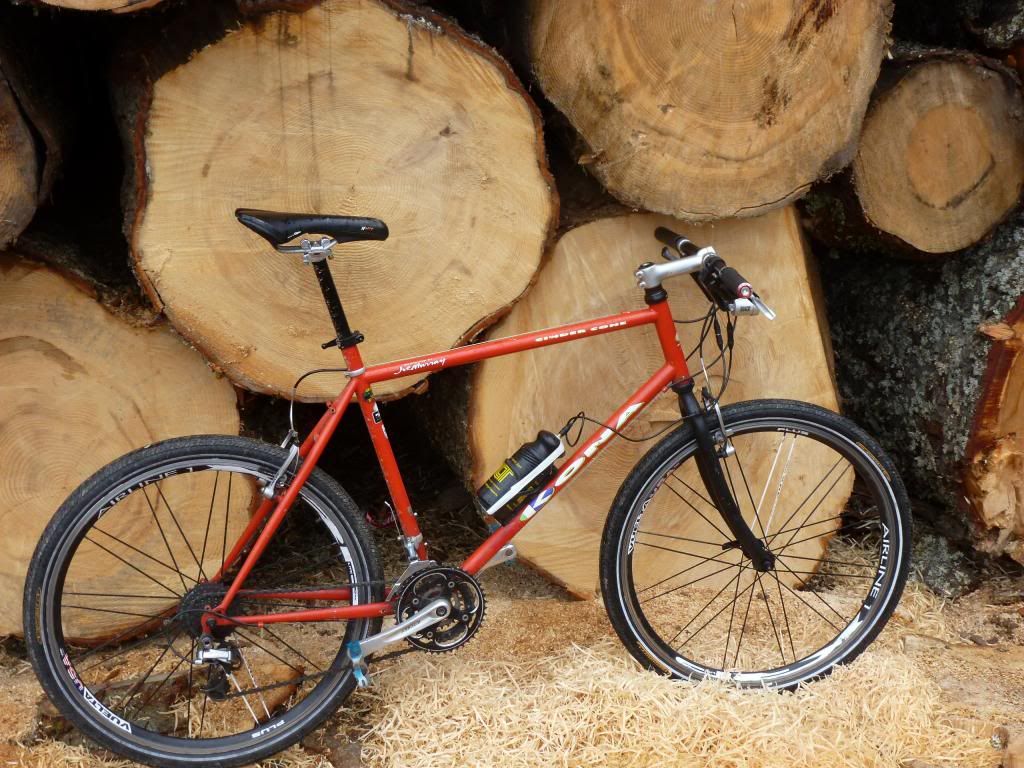 Notice the very slightly akimbo left side lamp, not fully located in its socket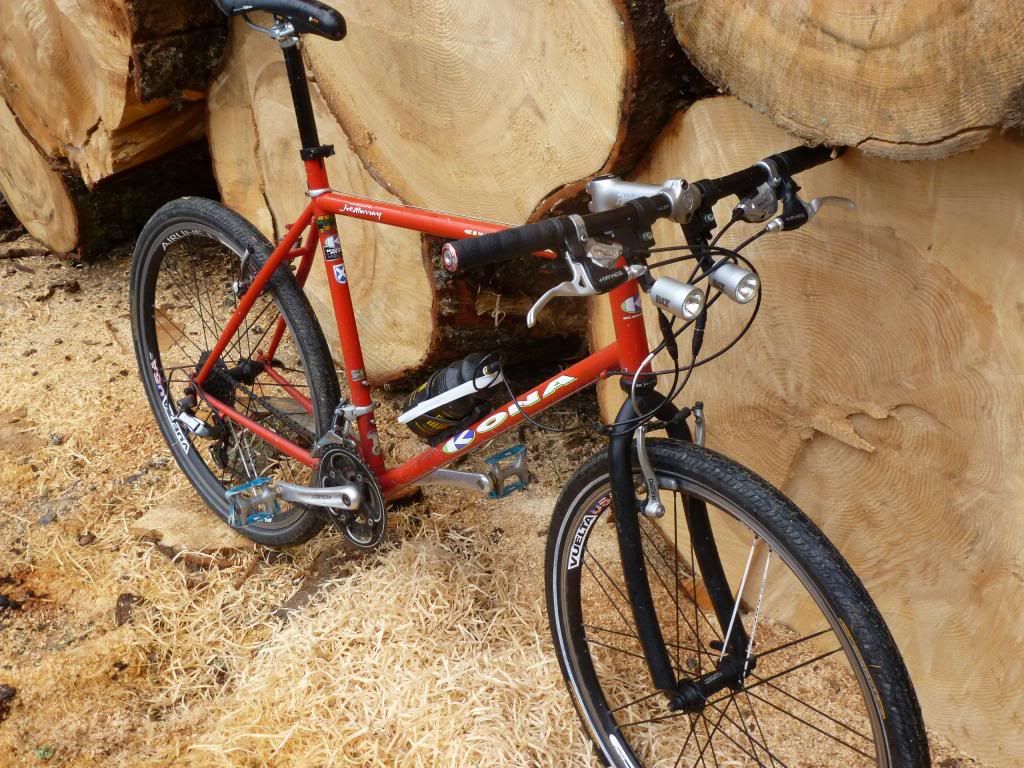 Entrance to Ben Alder Lodge
Beinn Bheoil, Ben Alder and Carn Dearg behind Loch Pattack
This bridge is well bouncy. Notice the missing left side lamp, which I didn't spot until 20mins or so after this
Had to go back and search which wasted valuable time. Found it a few miles back along the track
Spotted this MF Courier hidden in the shrubbery but couldn't get any closer as the bar ends were scaring me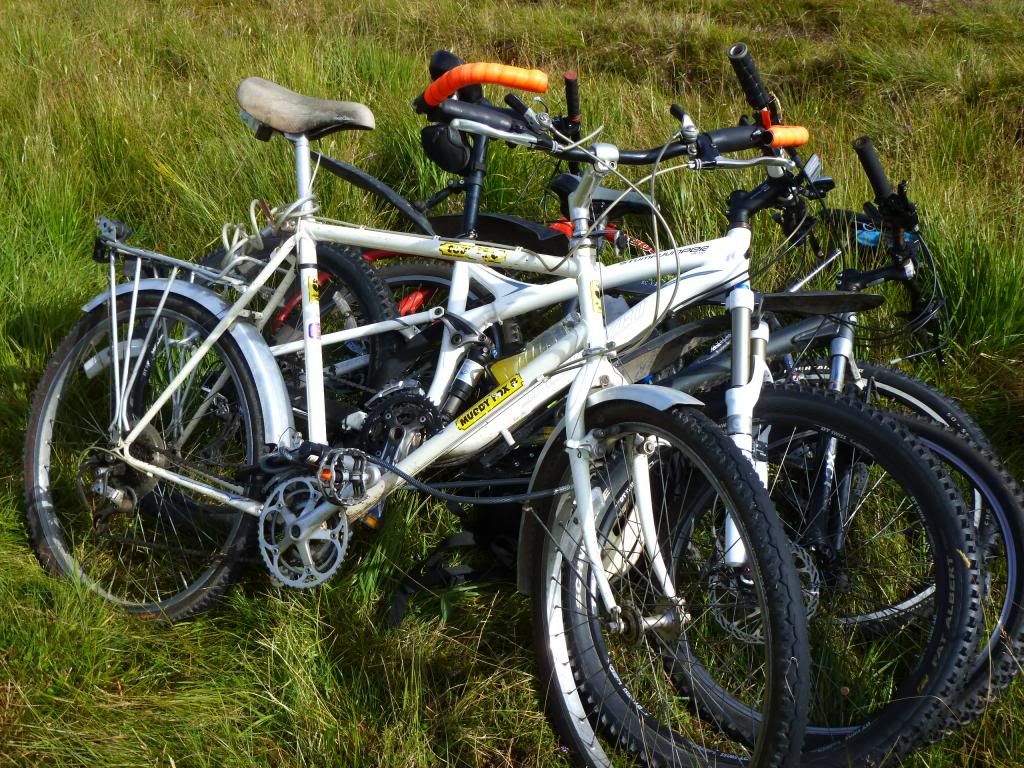 Sgurr Iutharn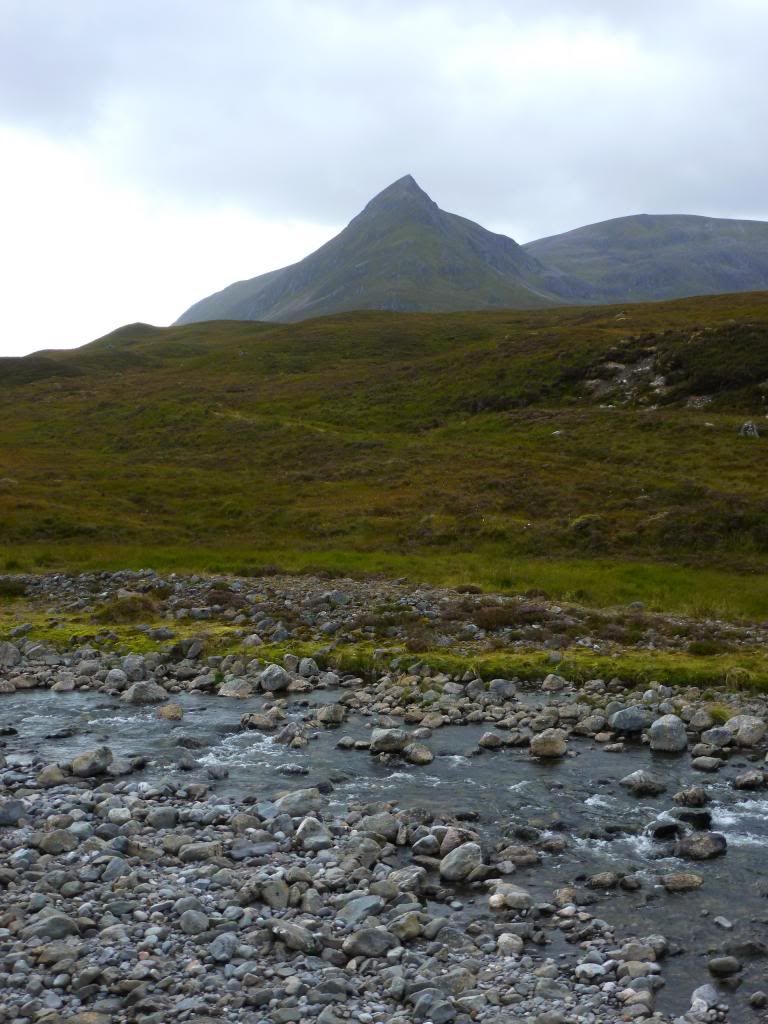 Top of the NE Ridge looking back to access route from Dalwhinne which follows the shore of Loch Ericht then cuts across in front of the two forestry plantations to Loch Pattack then follows the river to Culra Bothy, which is just visible in middle distance approx 50m right of the gleaming shed roof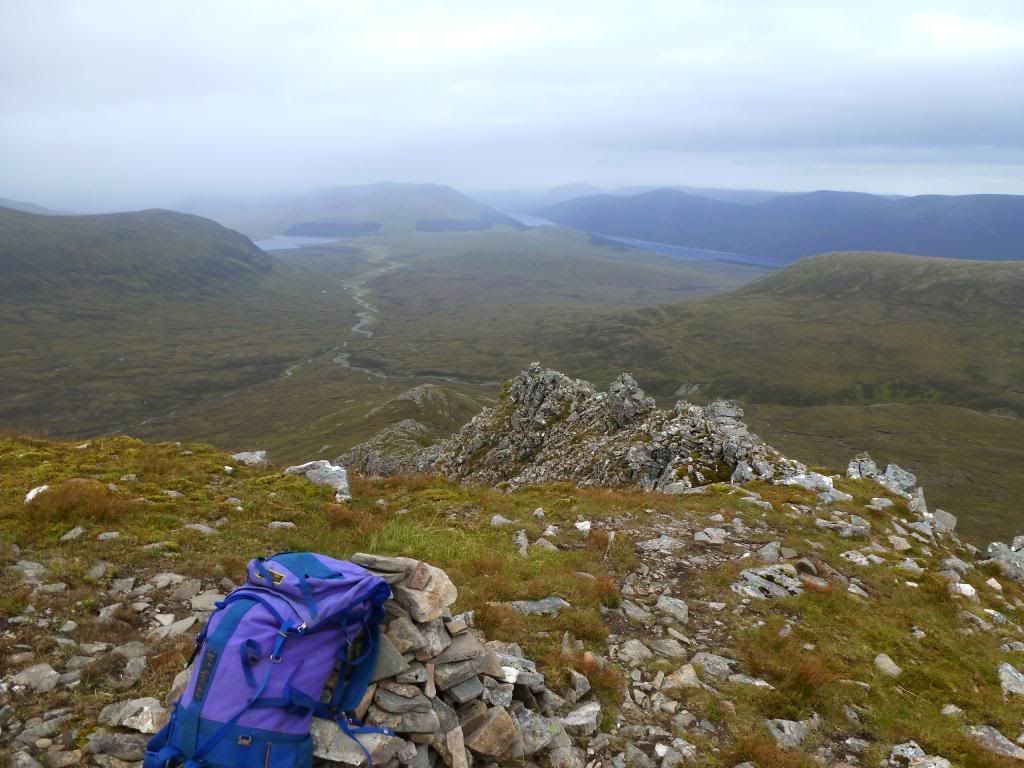 The joys of cliff-edged plateaux - cloud dropped 1000ft 5mins after I took this
Map - check. Compass - check
Two wheeled machinery is common here - Bealach Beithe and Loch a'Beithe. Kinda wet in places but probably akin to Sligachan Glen in terms of awkwardness although less rocky.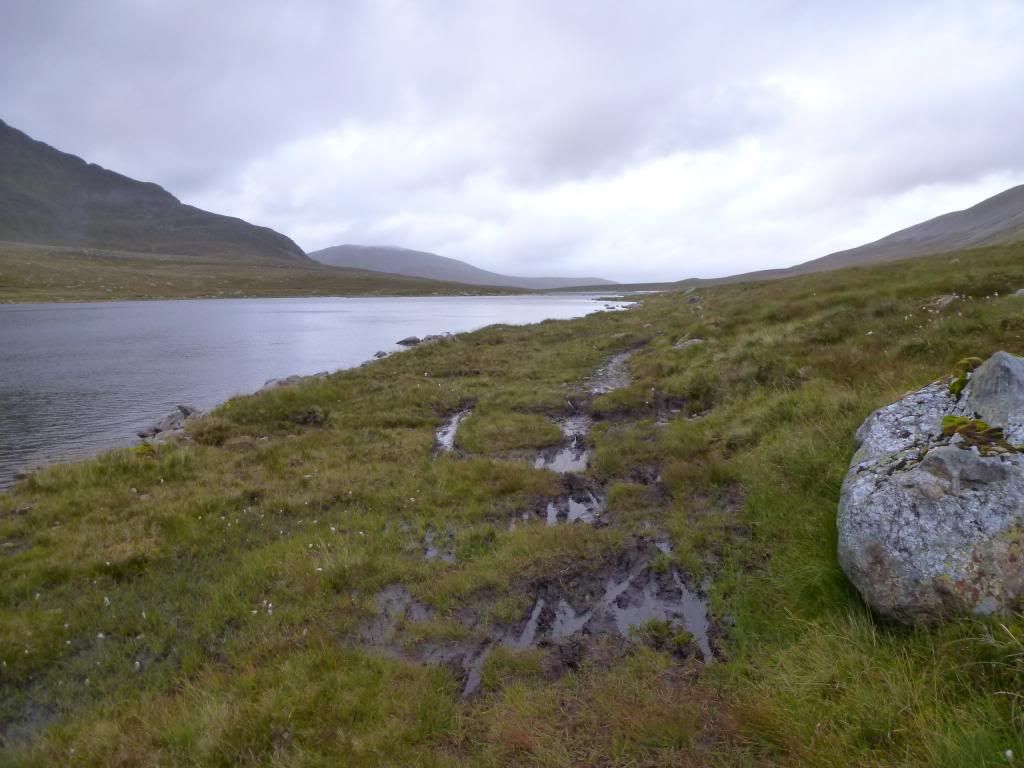 Ascent was by RH skyline - pretty straightforward even though it was windy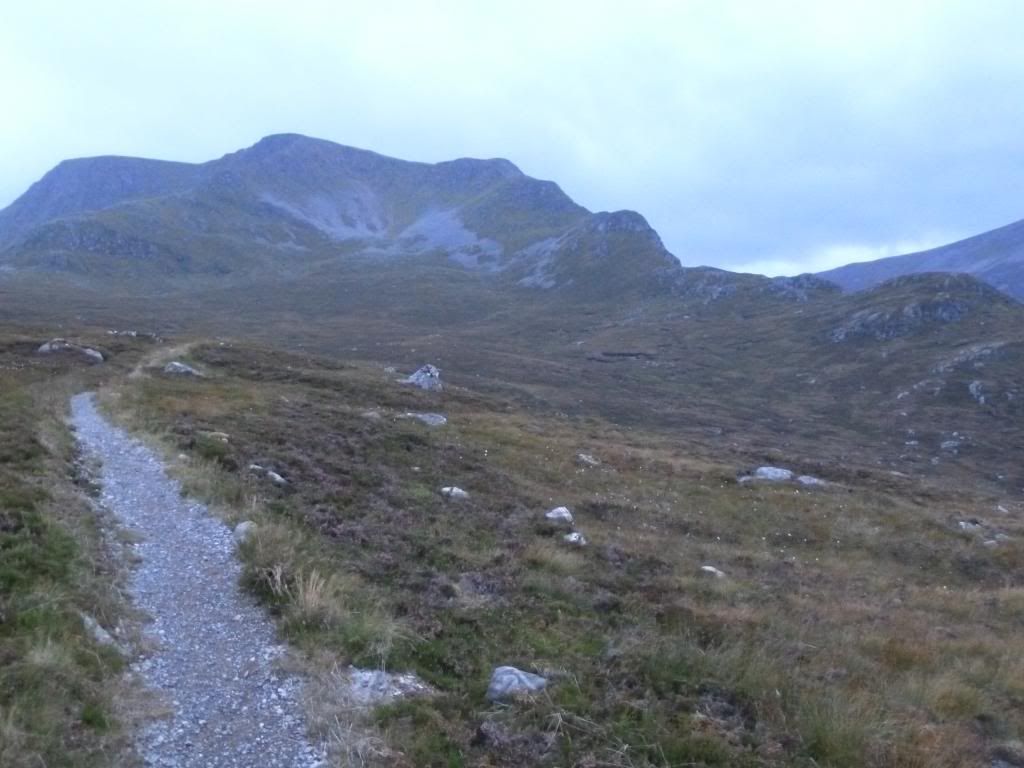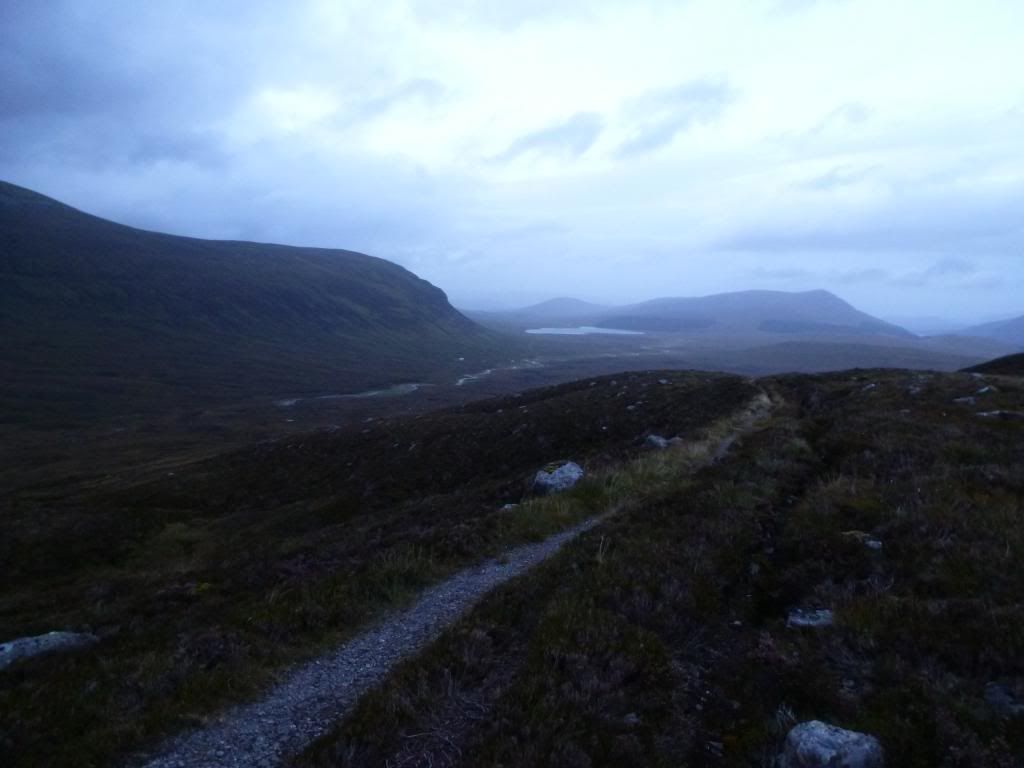 Glad I brought me lights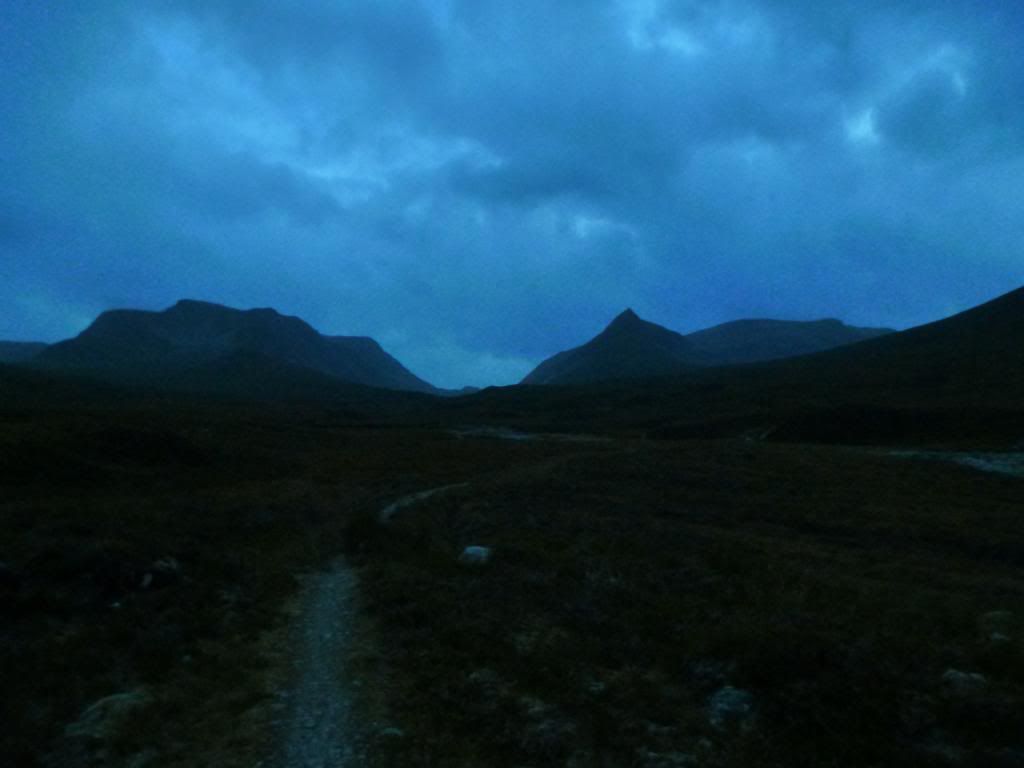 Got back to bike at 9pm and cycled the 12miles to Dalwhinnie out in beautiful BLT lit darkness
Slept in car at Creag Meagaidh for two hours and got home at 3:20am to find daughter's party in full swing
_________________
WANTED: Kona Sex One rear brake canti hanger pivot thingy - GOT ONE!
I could be tempted by a 19" - 21" Dave Yates (mountain) frame.................and no I still don't do trail centres
http://www.corrieyairack.org/index2.html