A friend of a friends Bob Jackson has been nicked in Glasgow....
Posting info of this stolen bike so that people can keep an eye open for it. Please spread the word.
"Hey all,
Just to say that my red Bob Jackson fixed gear has been stolen (they had to saw off two railings in the close). It is very distinctive: it has a large (23.5") red frame from
Bob Jackson circa 1970s. It has campag brake, white cinelli handlebars, white cinelli crank, white charge saddle and white rimmed wheels with blue tyres.
Pic: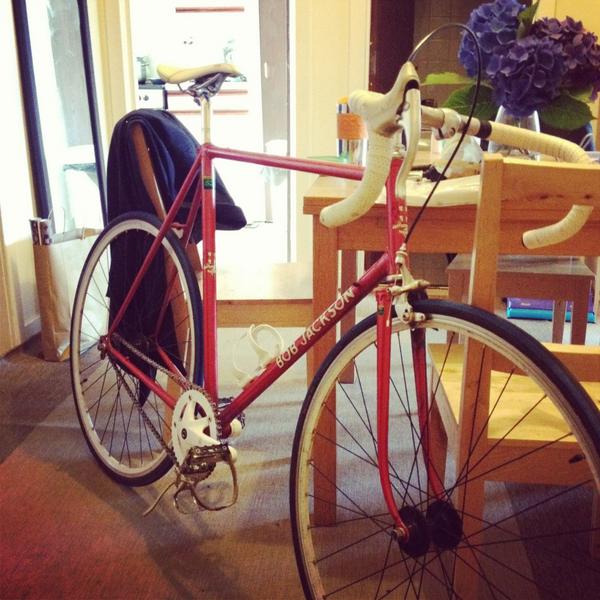 Recently fitted crud RR2 mudguards for winter.
If you have seen this bike please contact its owner, James, via the Glasgow fixed gear and single speed forum:
http://www.glasgowfixedgear.com/discuss ... ob-jackson
_________________
Still wandering about....
Early Hope Disc Info...
-
Xizang Serial Numbers...
My Bikes:
1992 Xizang
-
2000 Gazelle Superbe
- 1983 Raleigh Mk II MiniBurner - 1995 Schwinn Klunker - 1996 Orange P7 - 1998 Specialized Rockhopper -
miniKen's Konalized
Moderns: Genesis Caribou Mk1 Fatty - Pivot 5.1 Bouncy