Hi chaps
The following is an extract from PM I've sent purchaser for what I assumed were forks suitable for 1" headset......
Sorry about this. I think there is a problem with the forks. When I was packing them up I was checking over and tried to place a stem into the steerer, but the steerer seems to narrow internally, so the stem won't go in

I tried a couple of stems designed for 1" headsets but no joy. Bear with me a moment while I try to find out what's going on. If I can't suss it you will get a full refund.
So they're obviously not std forks - can anyone advise if there was a narrower stem diameter around at some point? I seem to recall tales of maybe some Raleighs and others having a different diameter. I think it is a 1" headset but the internal diameter of the steerer is to narrow
EDIT: note to self - piss poor spelling of the word "too"
tis off this bike .....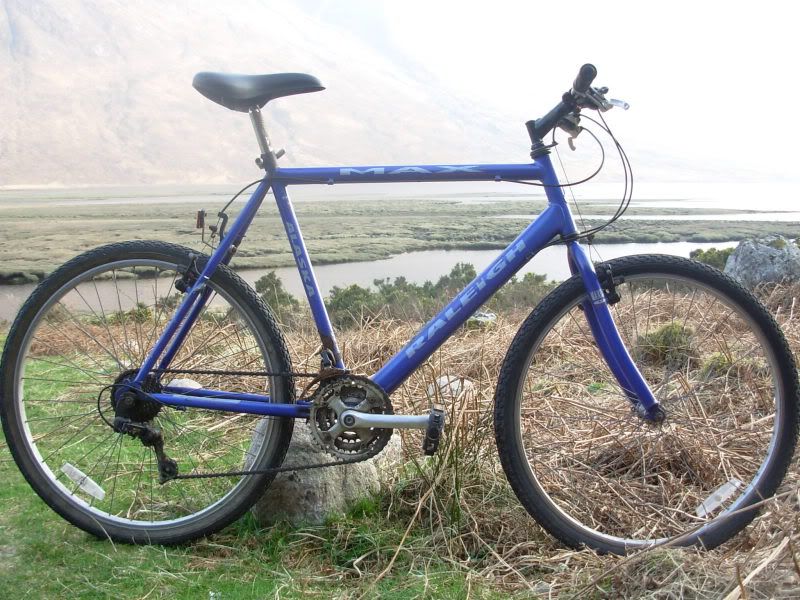 _________________
WANTED: Kona Sex One rear brake canti hanger pivot thingy - GOT ONE!
I could be tempted by a 19" - 21" Dave Yates (mountain) frame.................and no I still don't do trail centres
http://www.corrieyairack.org/index2.html