Having sold a few things I now find myself in possession of 4 roadbikes again
Longstanding Bianchi (fully operational and fits like a glove)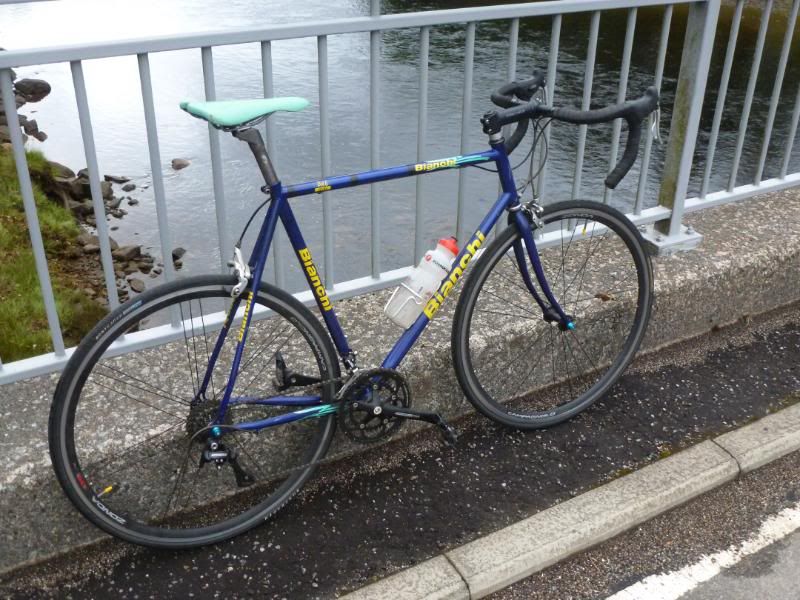 Last year's impulse purchase full carbon Kuota Ksano (rolling chassis with a few tasty bits). Looks like this but different wheels and no tri-bars........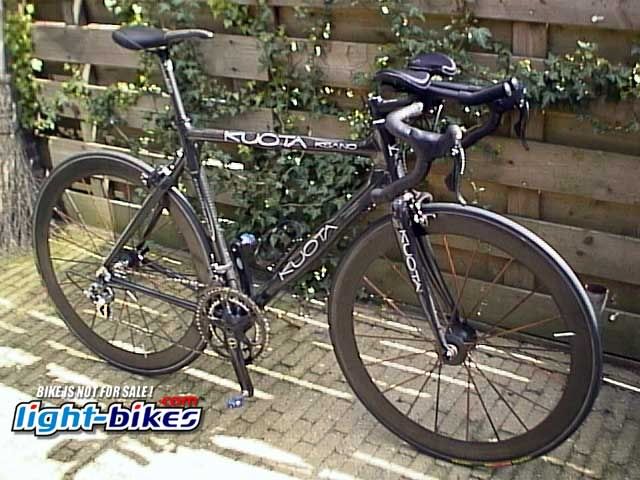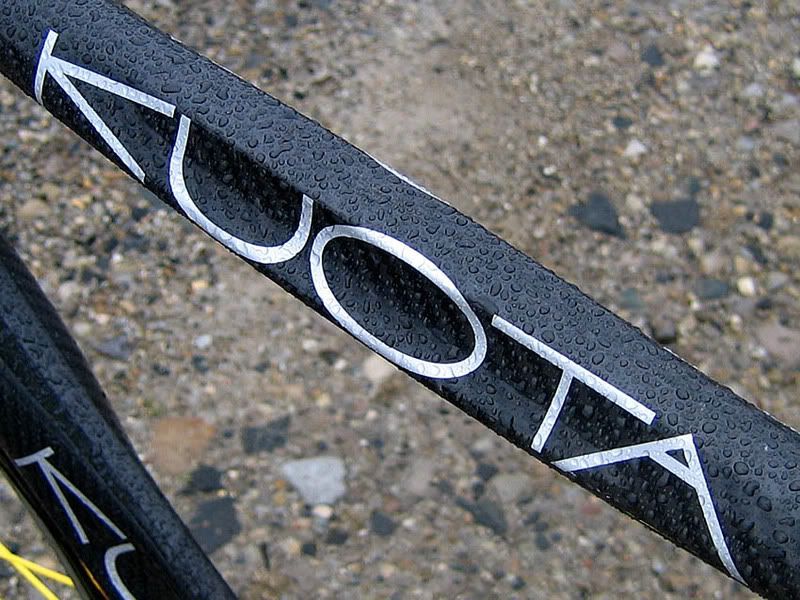 Last year's karma Flying Scot (Inner City improvement project and a keeper for now) Fitted with wider bars and longer stem since this photo. Now also fits like a glove.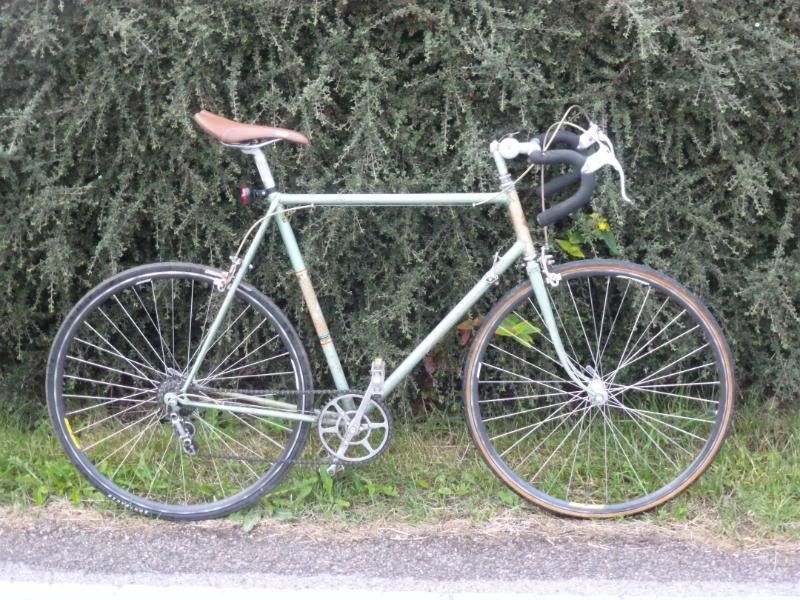 Last week's Motobecane
(possible commuting/shopping duties)
No pic yet.
One has to go (arguably two, but I'll deal with that later)
Been gearing up to flog the Kuota. I mean really, me and a full carbon bike
BUT something in me wants to try it.
SO....
Do I bite the bullet and sell the Bianchi, using some components to make the Kuota useable?
Do I get shot of the Motobecane PDQ and forget it happened?
Do I keep to plan A and move the Kuota?
Do I Go for Gold and sell the Bianchi AND Kuota, concentrating instead on two true retroroadies.
(all are 58 - 60cm frames if yer interested)
Pics can be supplied if that helps ya form an opinion.
_________________
WANTED: Kona Sex One rear brake canti hanger pivot thingy - GOT ONE!
I could be tempted by a 19" - 21" Dave Yates (mountain) frame.................and no I still don't do trail centres
http://www.corrieyairack.org/index2.html