Tarmac Rob - its not a problem (apart from the gradient)
I've done it on skinny 700c wheels. The fast descent from the coll to Glen Lyon after the big climb was a bit gritty but no real problems. That was about 7 winters ago mind
I'll be on the Bianchi...................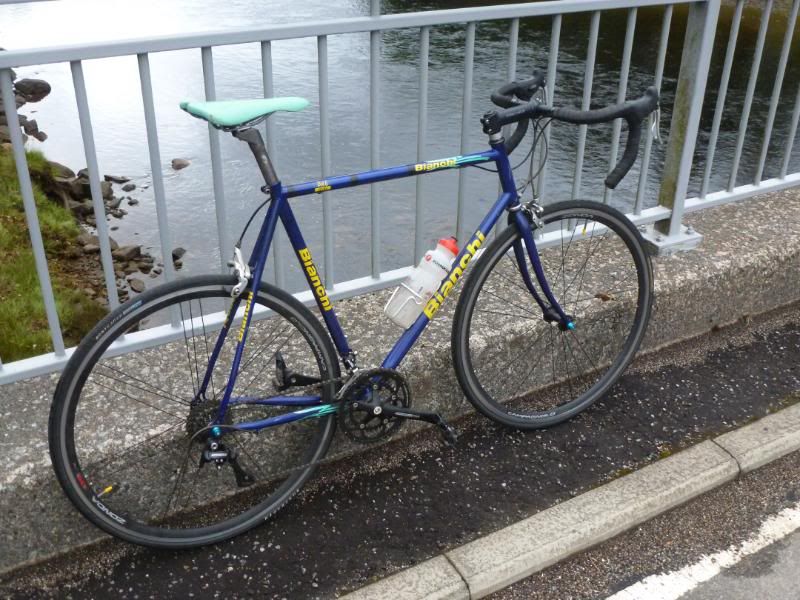 Or just maybe the Flying Scot, but it really needs the BB sorting and I'm unlikely to have time for that tomorrow.
RobMac wrote:
Mr P whats the road surface on the road heading north west outa Killin like? Are road tyres OK?
_________________
WANTED: Kona Sex One rear brake canti hanger pivot thingy - GOT ONE!
I could be tempted by a 19" - 21" Dave Yates (mountain) frame.................and no I still don't do trail centres
http://www.corrieyairack.org/index2.html