route info.......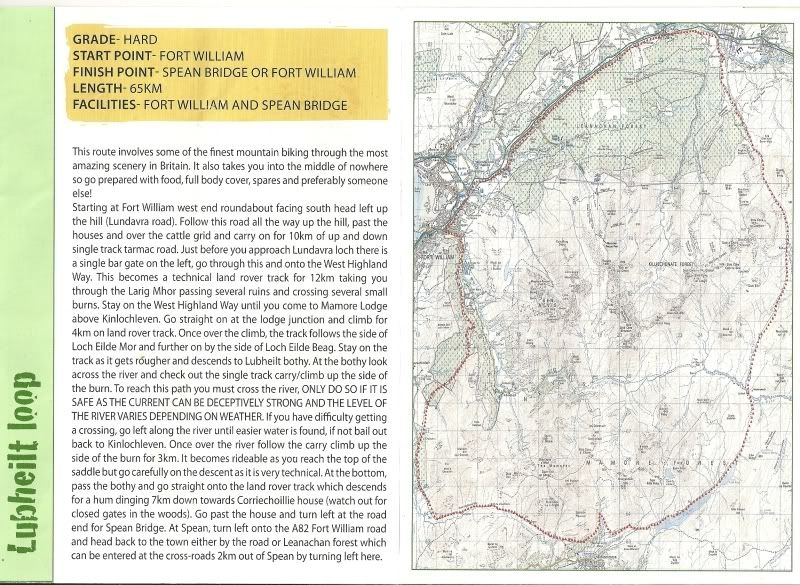 sorry about map quality, but you get the idea. Maybe save it to your PC and resize so you can see better
Best to do this after a dry week as river crossing is genuinely awkward in wet conditions
Can start/finish anywhere along route. Campsites at Fort William and Roybridge which would be ok.
There's a bothy on the eastern Mamores section.
I'll speak with Mrs Panda then suggest some dates
_________________
WANTED: Kona Sex One rear brake canti hanger pivot thingy - GOT ONE!
I could be tempted by a 19" - 21" Dave Yates (mountain) frame.................and no I still don't do trail centres
http://www.corrieyairack.org/index2.html