velomaniac wrote:
Rather heavy, it must use very basic chromo tubing, not alot of tyre clearance so 1.95's are max for the rear.
think Fire Mountains and Hahannas were plain guage and therefore abit porky weight wise - still looks good though. IMHO P2 forks don't suit the bigger frame either, which is why I use these.....saracen's finest.......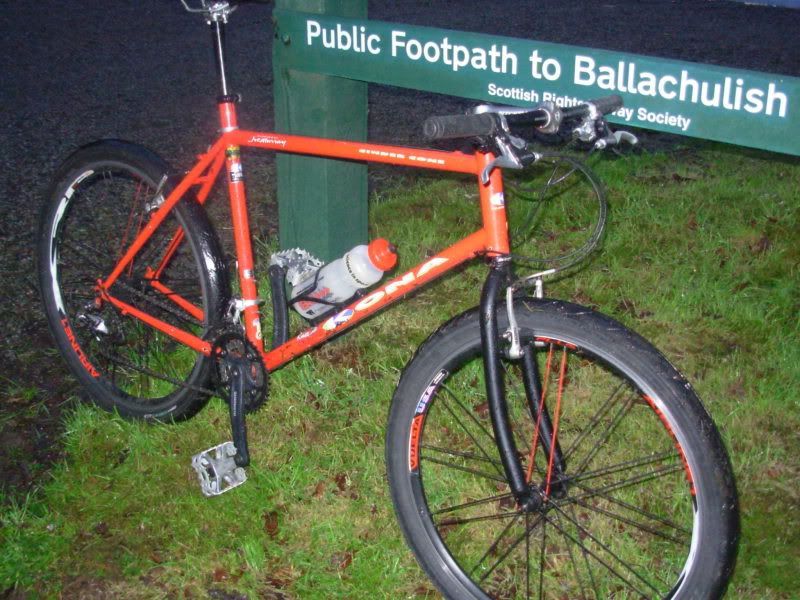 tyres on this are 1.95 semislicks
_________________
WANTED: Kona Sex One rear brake canti hanger pivot thingy - GOT ONE!
I could be tempted by a 19" - 21" Dave Yates (mountain) frame.................and no I still don't do trail centres
http://www.corrieyairack.org/index2.html