Great stuff BE
Got the paint done on the Bravarastado, fairly pleased with it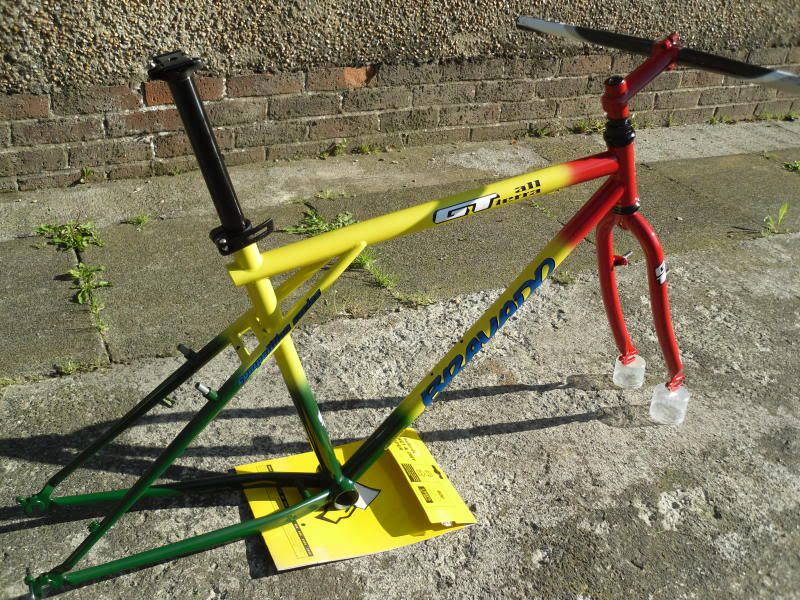 Was initialy going to be single speed but now building it as a 1x8.
Have a red Flyte to go on it, going for green grips, have blue flavoured wheels (Hope front hub, blue nips), red QR's, pedals and chainring, going for a blue anodized rear U brake, would like some blue Dia Compe front cantis if i can find them.
Want to keep my options open for re-doing the frame back to standard in the future, so not going too mad with green, gold and red bits, blue bits match the stickers so will tie in with the current build and and will still work if i re-do it plain yellow in the future.
Have a small problem though, stack height on the Token headset i bought (very nice for the money BTW) has resulted in just enough threads to get the top nut on with no space to get a Canti hanger in , no noodle on the stem, could i use a bolt on hanger on the forks