Today I carefully hand crafted (bodged) this for the weekend....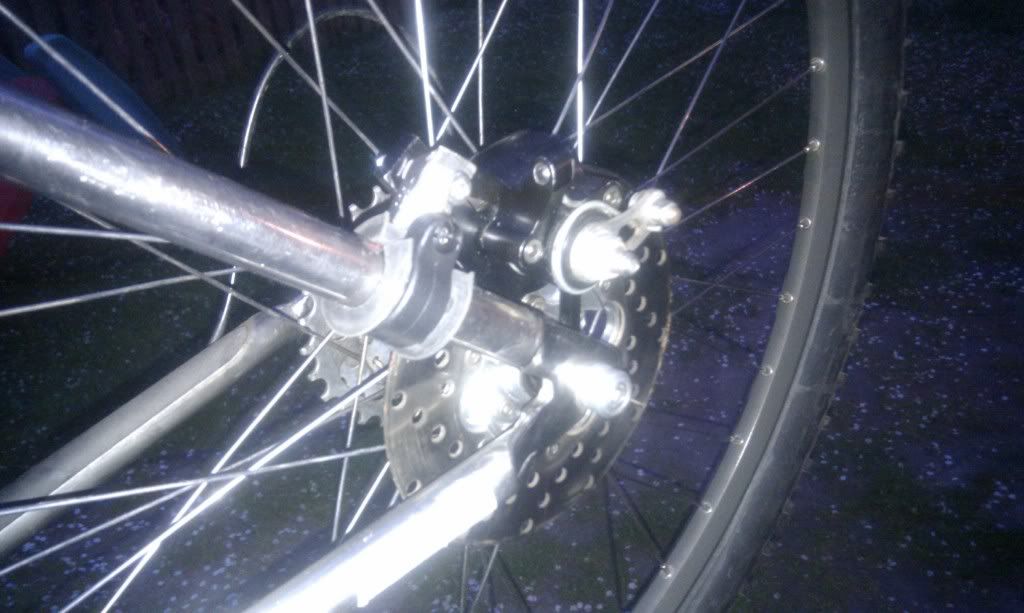 Very pleased with myself, I used the bracket from my other front brake and fashioned a frame mount from a spare light mount (thick plastic) reinforced with a plate of stainless steel and some extra nuts each side.
I'll get a real one made up soon but this will last a few ridesas it is also held at the axle.
For info the rear axles on these hopes are 10mm as opposed to the front 9mm axle.
_________________
Still wandering about....
Early Hope Disc Info...
-
Xizang Serial Numbers...
My Bikes:
1992 Xizang
-
2000 Gazelle Superbe
- 1983 Raleigh Mk II MiniBurner - 1995 Schwinn Klunker - 1996 Orange P7 - 1998 Specialized Rockhopper -
miniKen's Konalized
Moderns: Genesis Caribou Mk1 Fatty - Pivot 5.1 Bouncy