It needs tradesmen K, a few of the jobs are beyond even my DIY skills, roof issues, damp basement. I am a glutton for punishment.
Really we fell in love with the place on first visit, last changed owners in 1964 so you can imagine it - 50% is ok but the other 50% is old persons taste 80's wallpaper and carpets, no original fireplaces - gas pipes sticking up in every room that need removed, lead pipe water mains.
Whole place needs renovated but the central heating is new and the electrics are 90's and the loft is insulated.
This is the cooker
....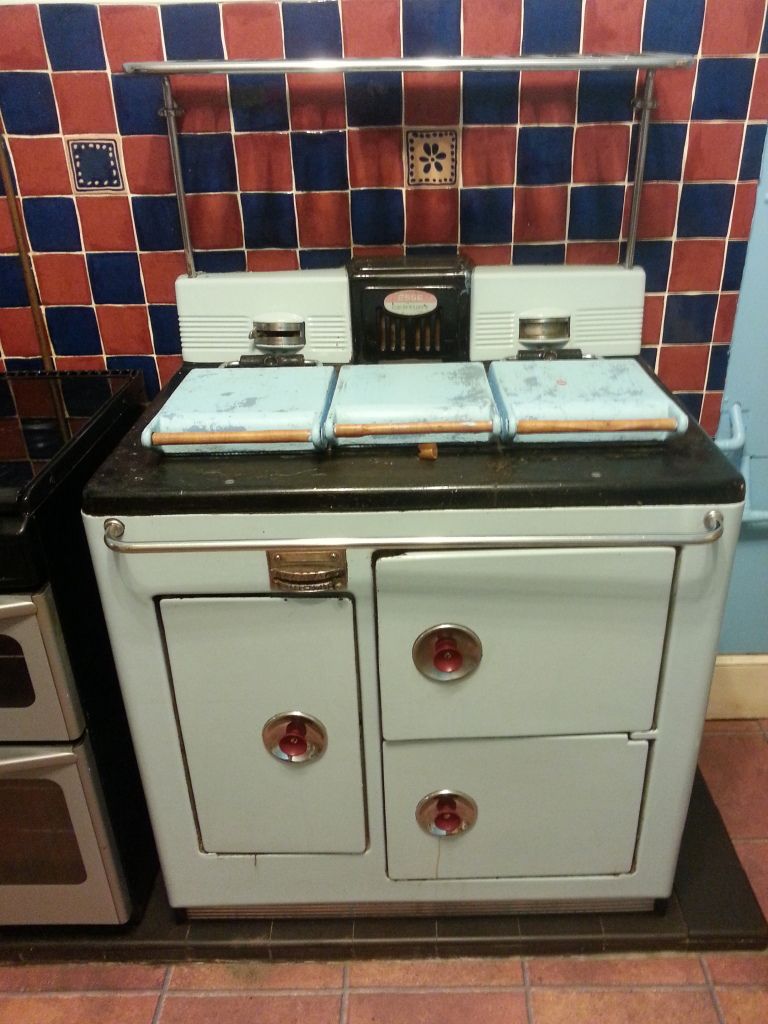 _________________
Still wandering about....
Early Hope Disc Info...
-
Xizang Serial Numbers...
My Bikes:
1992 Xizang
-
2000 Gazelle Superbe
- 1983 Raleigh Mk II MiniBurner - 1995 Schwinn Klunker - 1996 Orange P7 - 1998 Specialized Rockhopper -
miniKen's Konalized
Moderns: Genesis Caribou Mk1 Fatty - Pivot 5.1 Bouncy