Here it is - think I may have oversold it a bit. I did warn you it wasn't much a looker! I'll also need to get a better non-cameraphone pic.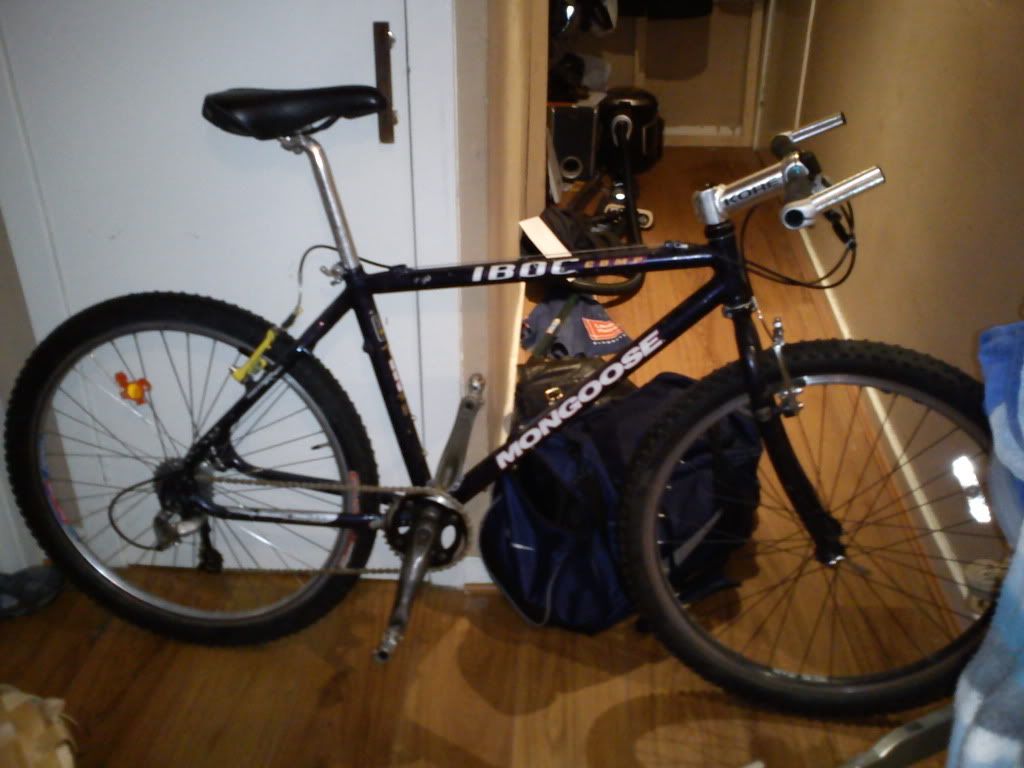 I haven't done any work to make this any lighter but the frame is a good start. Wheels are fairly heavy but the semi-slick tyres don't weigh that much. Other stuff is a mix of parts-bin and bikestation bargains. It's a 1x7 with a deore thumbie and a modernish looking tiagra roadie mech.
If I do try and loose some weight from it I could ditch the second chainring I have on it (put one on for road, one for off-road but they're pretty close so one is largely redundant), a decent saddle. seatpost and a less massive front wheel would also be a big help. Suppose I could ditch a couple of grams by losing the front wheel reflector but the kellogs one on the rear is staying!