Did I mention yesterday that I hate tree roots*
which for a former arborist's an odd thing. (* - especially muddy tree roots on steep ground)
Might do this again, in which case will get used to that sort of terrain better first.
Breakfast in Fort Bill today with the remaining MacRetros and then a gentle roady route up Glen Nevis and back - proper Scottish Surfacing - Tar MacCadam
Ye Canny Whack It
Also picked up a leaflet with some very interesting MTB routes on it - one a Big Country Exploit of 65km - will explore further.
Pics.....................
Cloudburst at dawn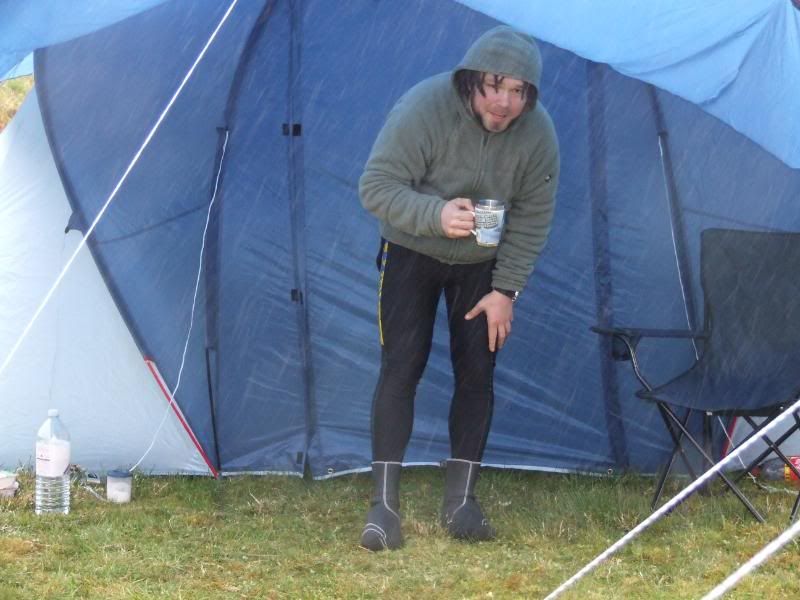 Early morning "Jacket most likely to get you Lifted" Competition kicks off in TK's tent
Happy smiling people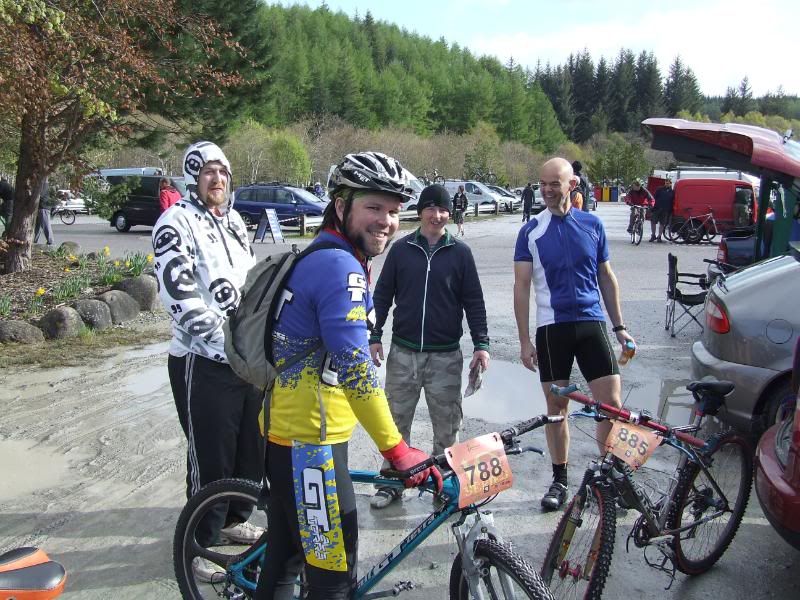 ....and Velo
(more of 'im later)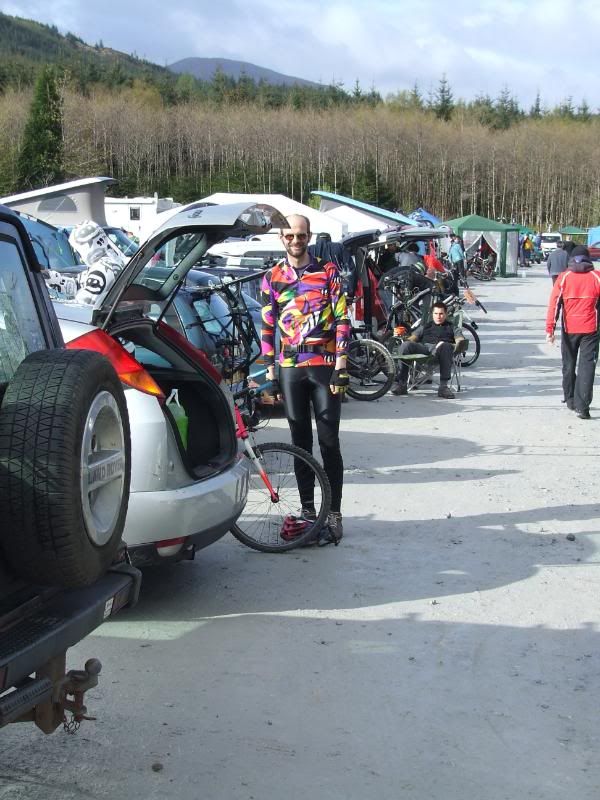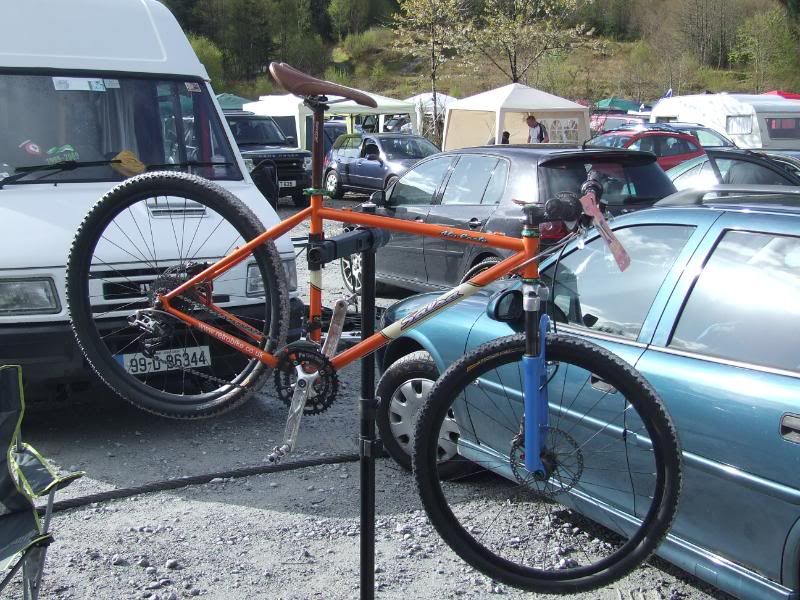 event starting area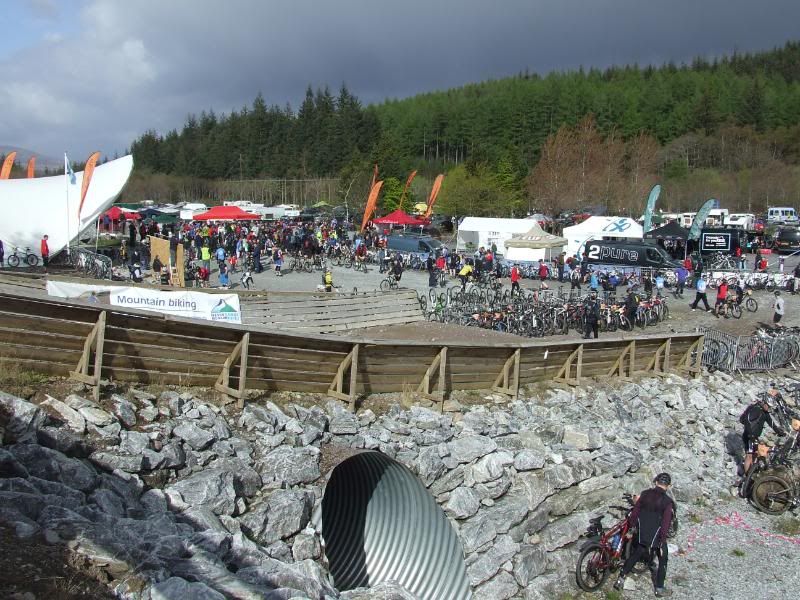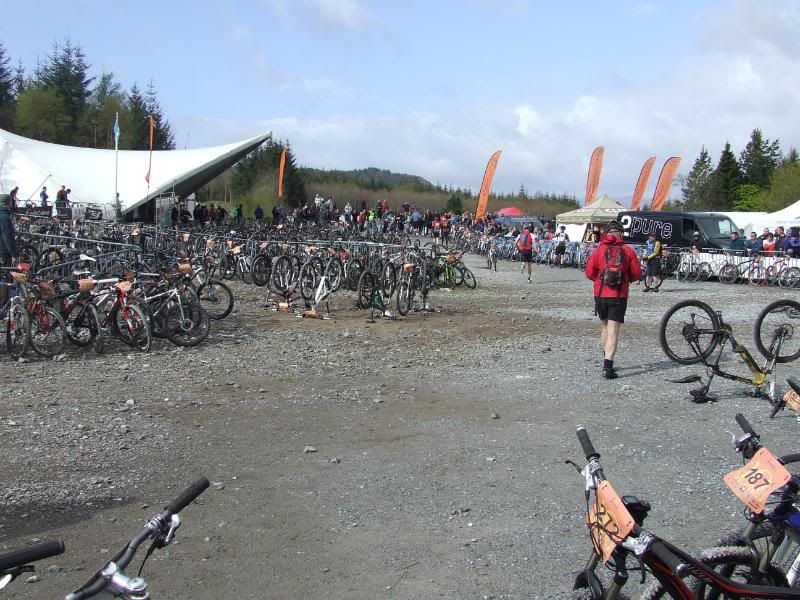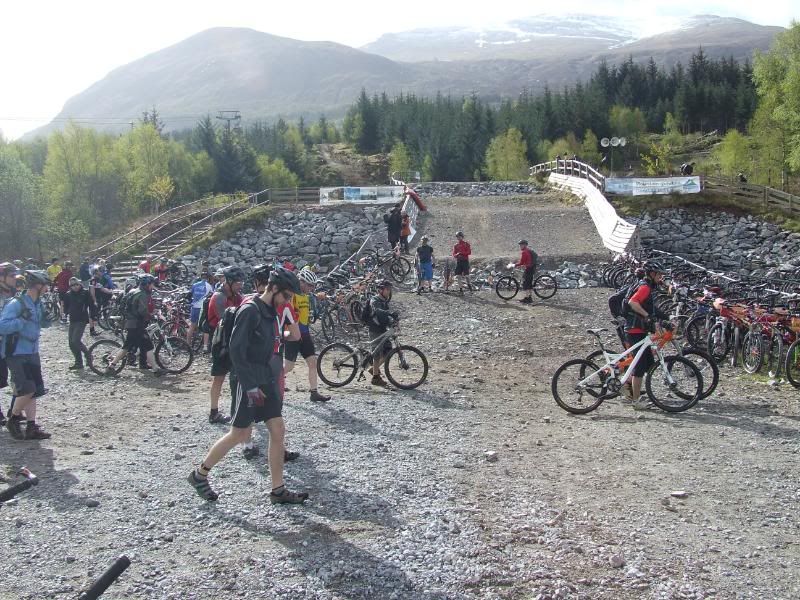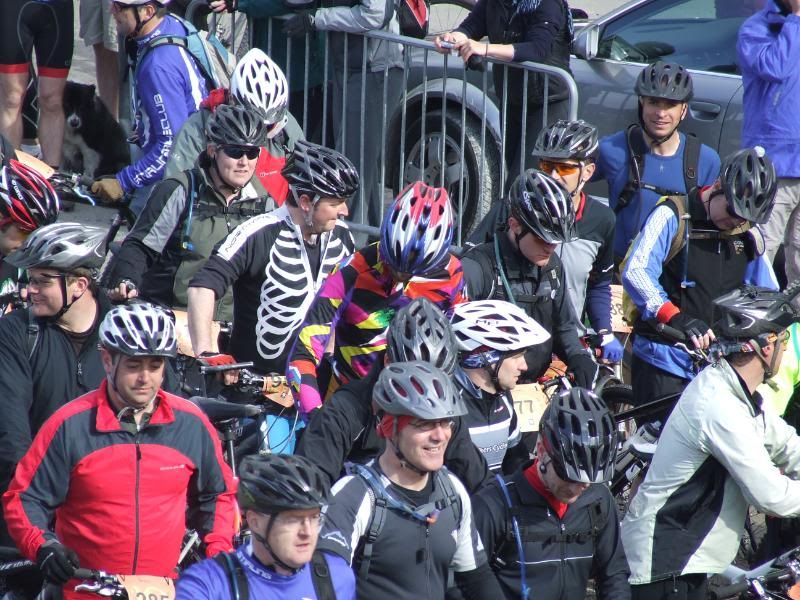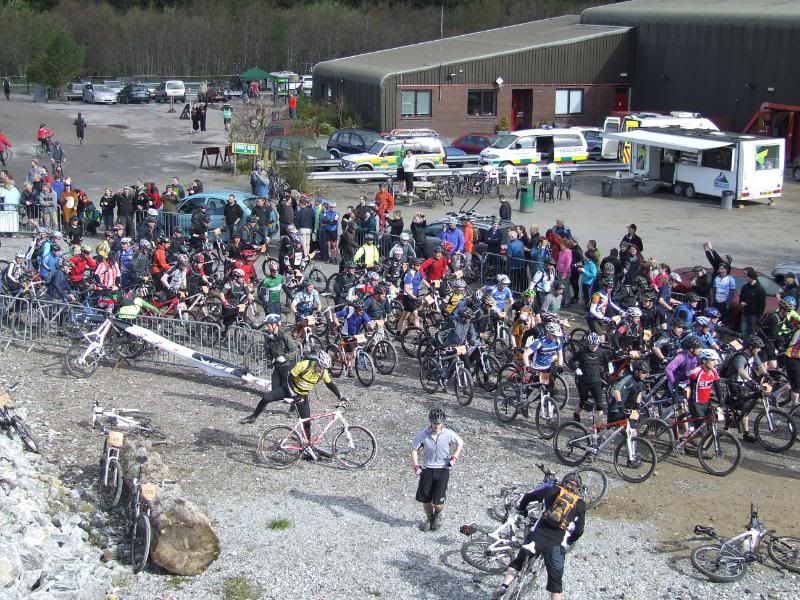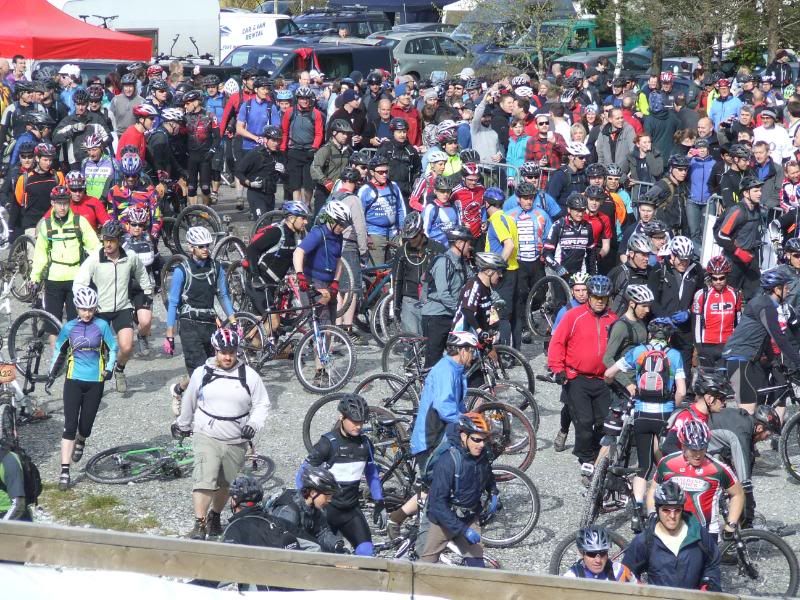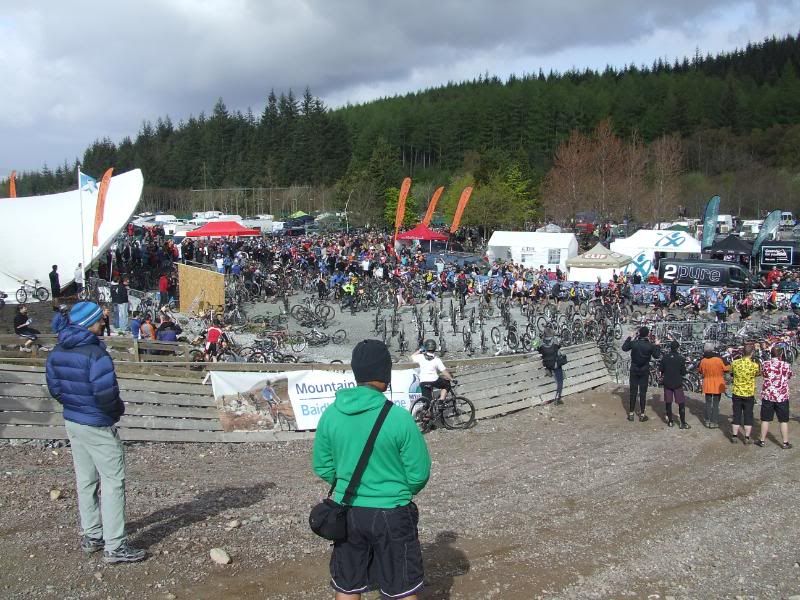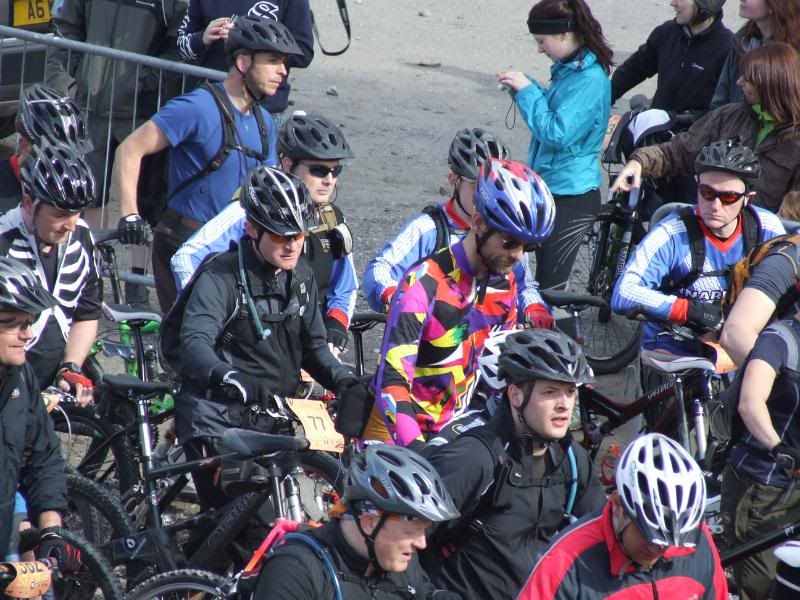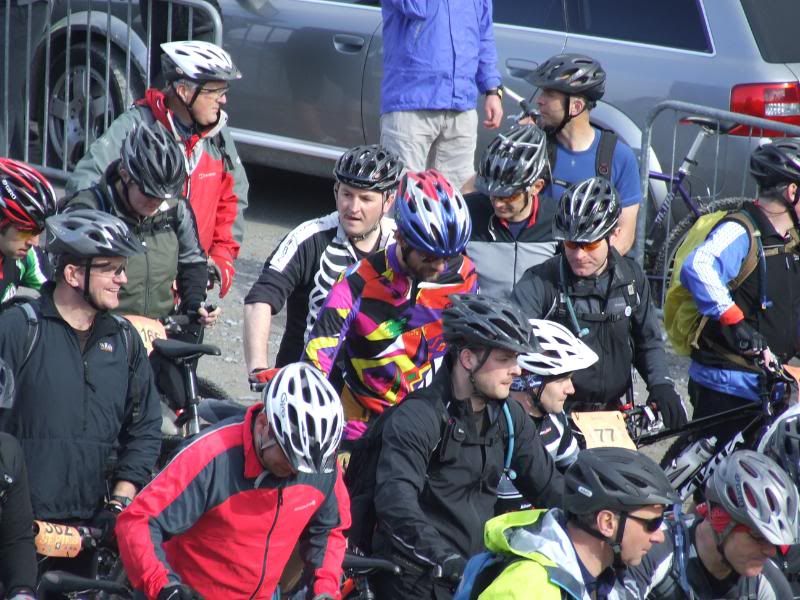 Campsite - The Ben towering over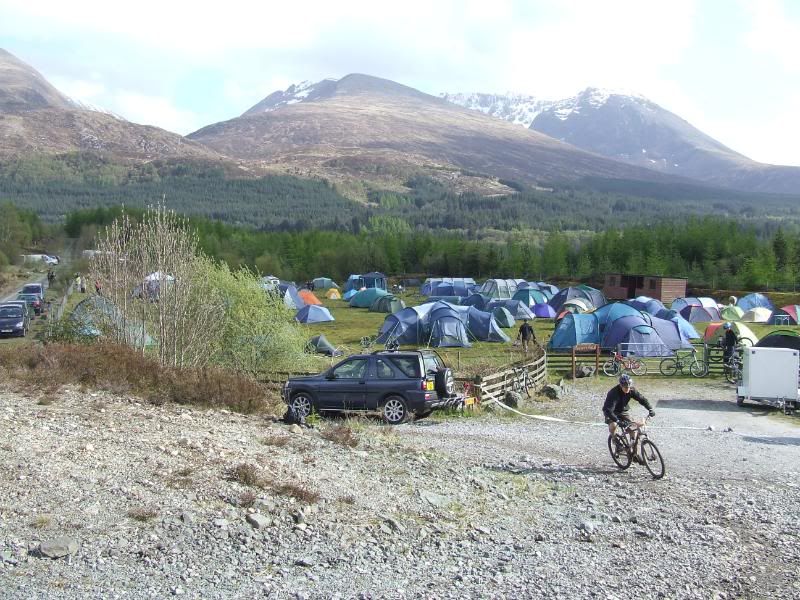 Fashion Police take quick snack break........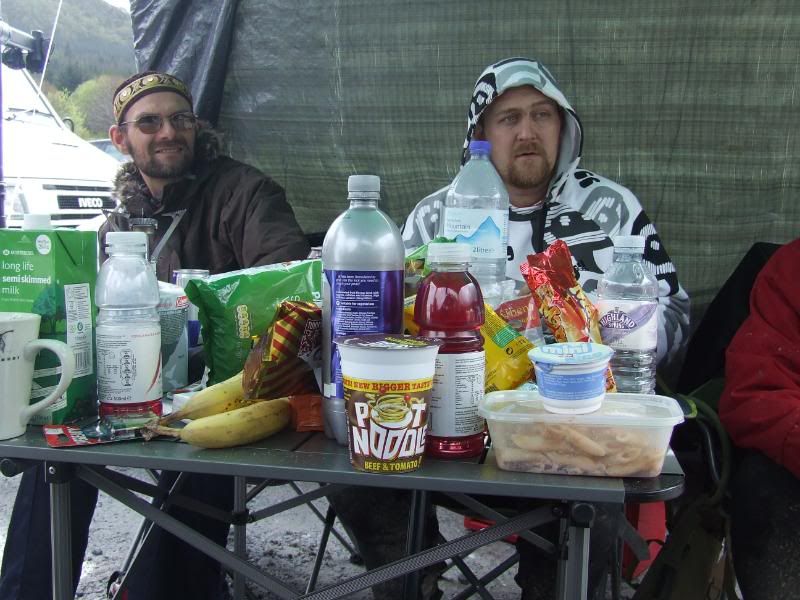 .....but is it going to be Beef & Tomato Pot Noodle or the healthy Veg pasta Option?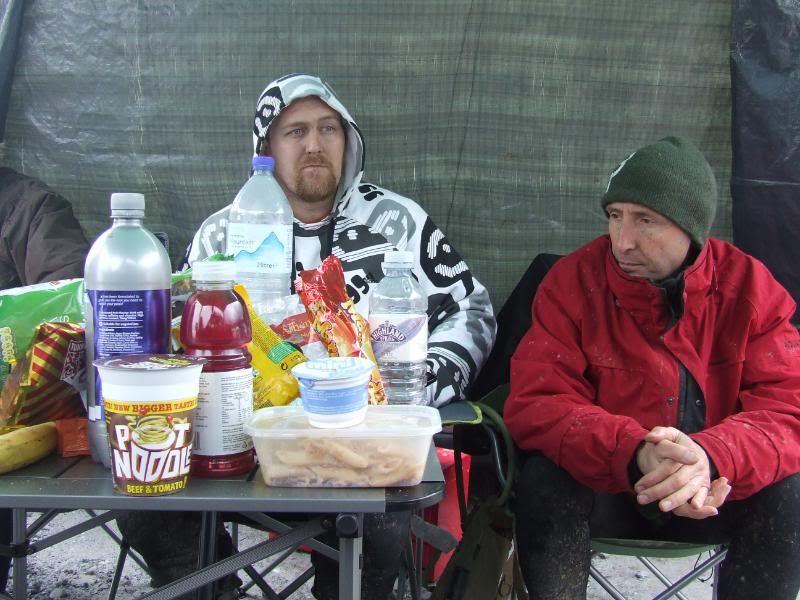 Who needs Red Bull when you've just built a bike like this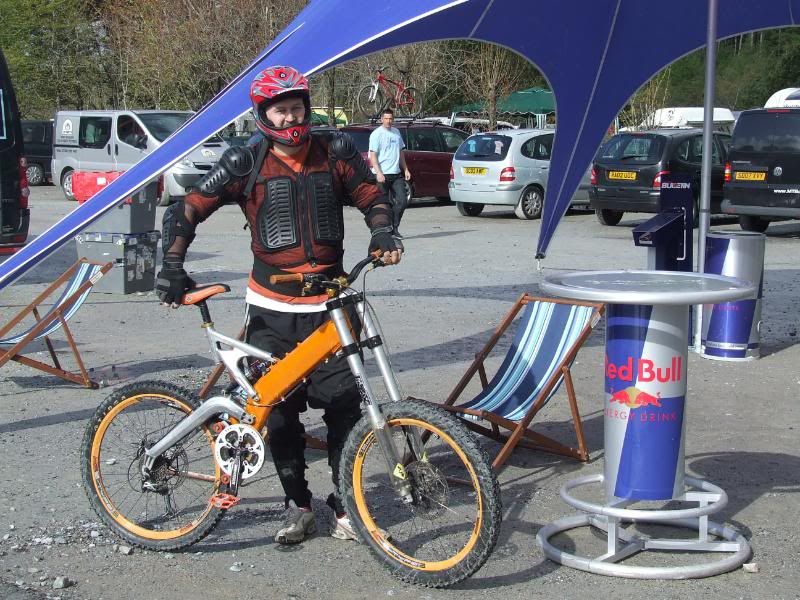 random watersplashes........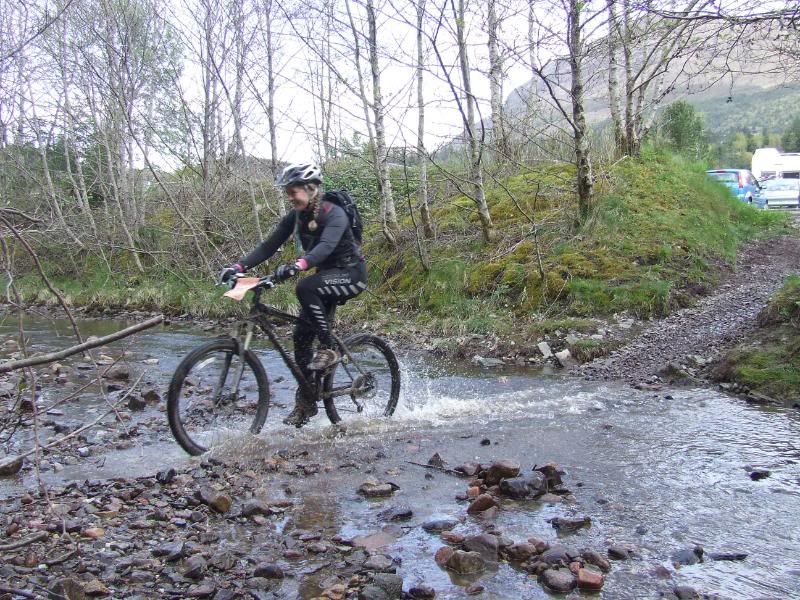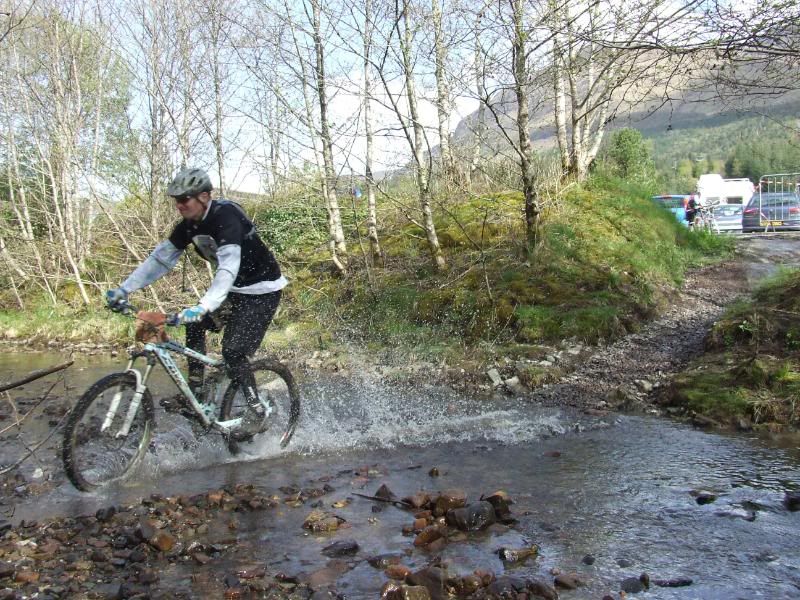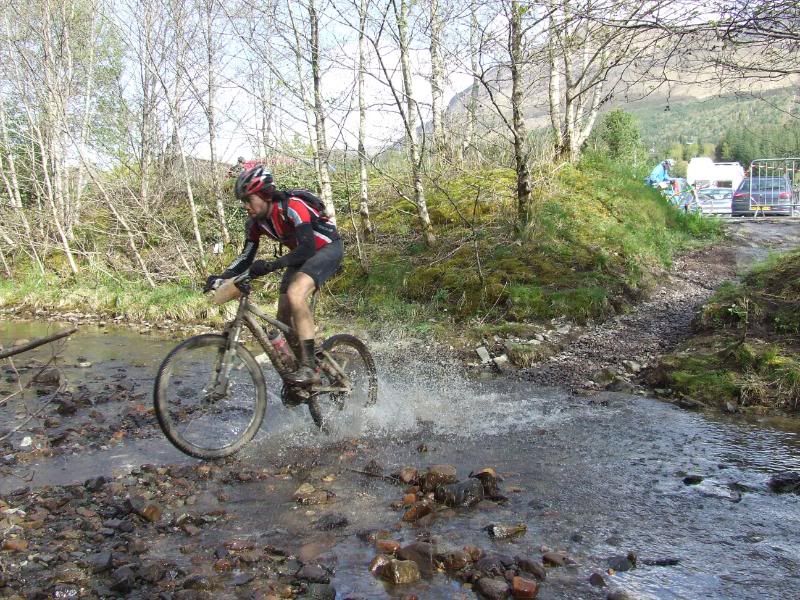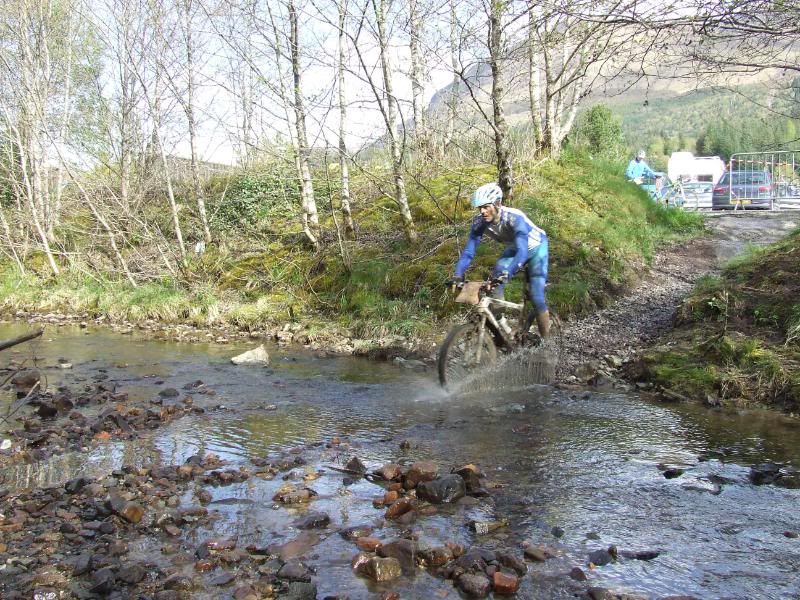 And finally, more Bike Baptists, unwilling to wait 50minutes in the bike wash queue, take to the river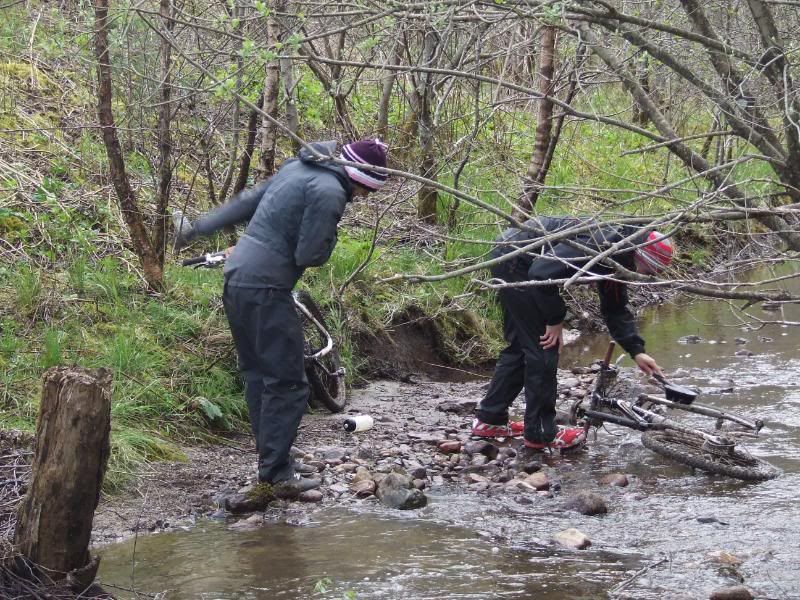 ....and if only my camera battery hadn't packed in - I'd have a crackin' photo of random girl taking a header into that river, not especially deep but it was funny
tree roots are crap by the way
_________________
WANTED: Kona Sex One rear brake canti hanger pivot thingy - GOT ONE!
I could be tempted by a 19" - 21" Dave Yates (mountain) frame.................and no I still don't do trail centres
http://www.corrieyairack.org/index2.html