Cool, definitely cool. I have a passion for (or maybe more accurately, an 'obsession') with E-stay bikes. I have owned exactly 10 of themover the years and have 6 inmy posession at this time alone.
Like 'em or not, E-stays played an important part in MTB history. IMO E-stay bikes (pioneered by Richard Cunningham) took small-time frame builders & mass merchants alike away from the boring old diamond frames at a time when convention ruled & paved the way for full-suspension bikes.
BTW, I don't consider any bike with rear suspension to fit into the 'E-stay' category, even if it does have an elevated swingarm.
Peace, out.
Mine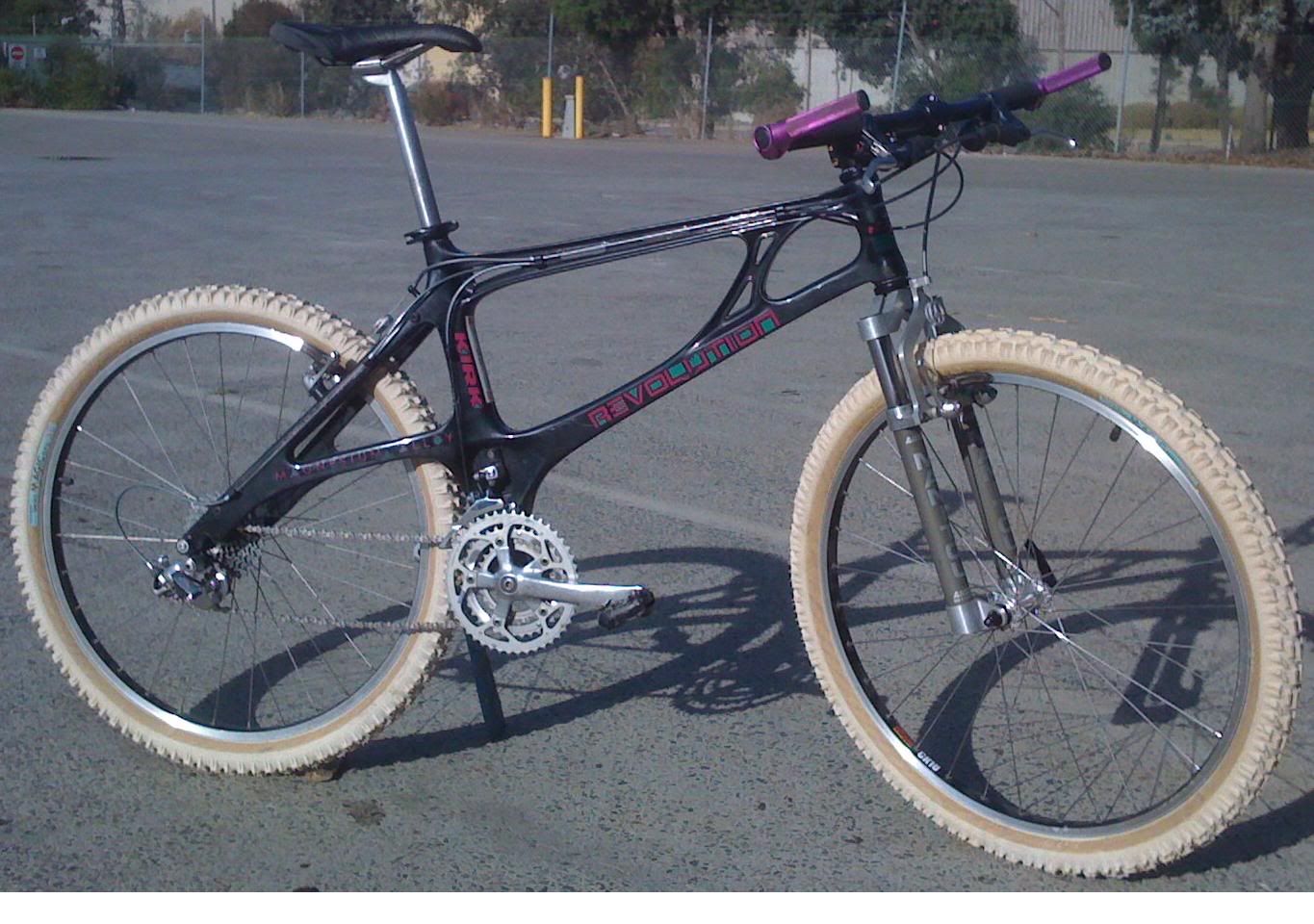 Mine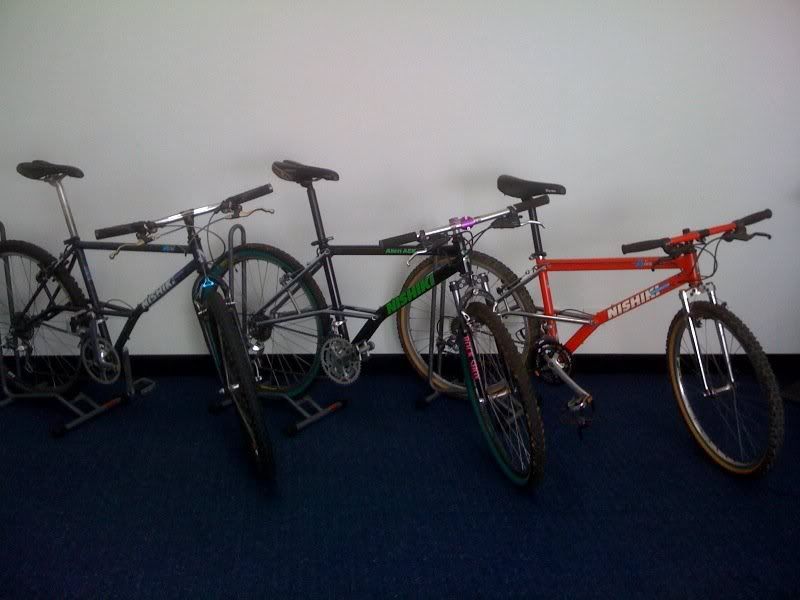 Mine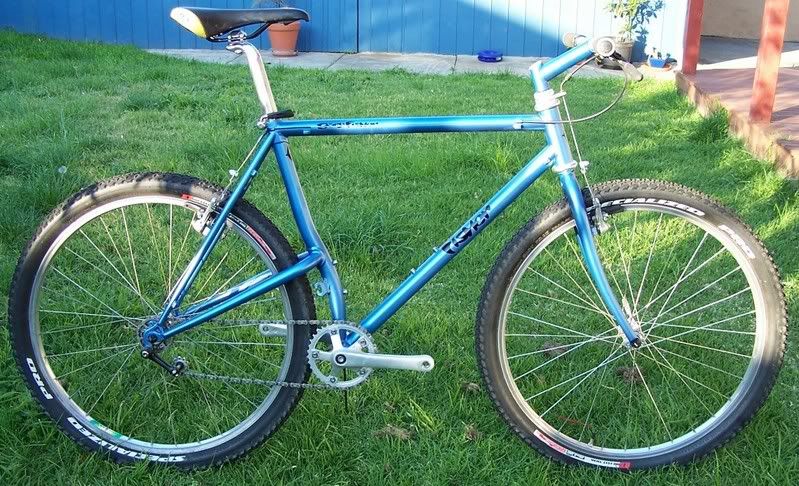 Mine
Not mine
_________________
Wanted:
* '89 Nishiki Alien 17/19"
* Mantis Valkyrie-EC 18"
* Titan 1/2 Trac 18"
(Stay tuned to this channel...)
'89 Titan 1/2 Trac, '90 Nishiki Alien ACX (NOS, M735), '90 Pearson Kea, '91 Nishiki Alien ACX (M900),

'91 Haro Extreme Comp (M735)

, '91 Milazo Rock Comp II, '91 Mantis XCR-EC, '92 American Comp-Lite (XC-Pro), '12 Soma B-Side (650B), '14 Cannondale Evo Hi-Mod 1 DA9000, '15 Cannondale Trigger 27.5 Carbon 2 (XTR)