mechagouki wrote:
Got something a bit different coming.......watch this space.

Hints: It's over 20 years old. It's Japanese.
Here you go; 1986 Miyata One Thousand: Shimano Deerhead/600 equipped, 90% original (front wheel is a replacement). My favourite bikes have 26" wheels and fat knobby tires, but this is a beautiful machine. Made in Japan, no compromise quality - still on it's original tires (which according to Sheldon Brown's website are the only radial bicycle tires ever made) and the seat and grips are original too. It was very dirty when I got it, looks fantastic now (IMHO).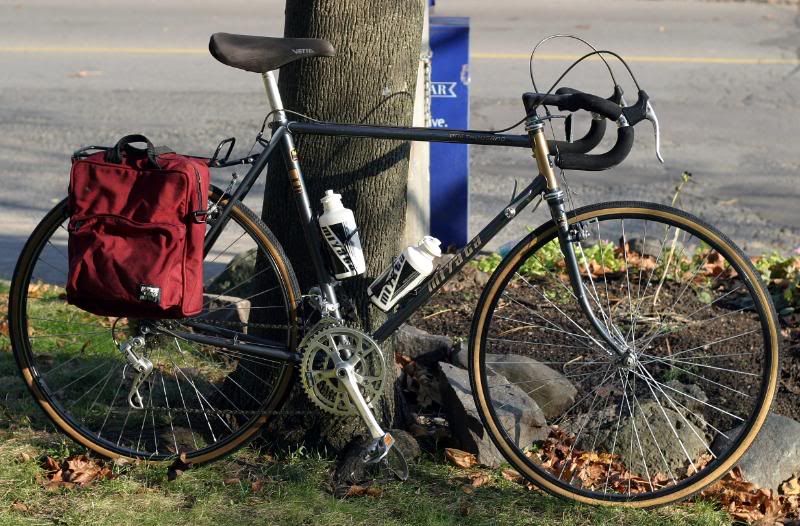 _________________
1986 RM Ritchey "Canapurna", 1991 Marin Eldridge Grade, 1990? Vitus Futural CX, 1995 TREK Singletrack 950, 1996 Muddy Fox Monarch Team, 1997 DMR Trailstar, 1993 Pro-Flex 853, 2001 Santa Cruz Chameleon