Well, I better throw my own into the ring, if nothing more than to maybe, get me motivated to get it done.
It is not for lack of interest that its sat idle for nearly twelve months, getting partially built and then pulled down, just that there have been a lot of other things on the go. Some family stuff and a bit of bike stuff.
My plan was to throw this together with stuff from the good spares box in the loft, Dura Ace 7400 or 7700 and make sure it fits and works for long Audax rides and then, once happy, and only, then send it back for a respray.
It has a few options, guard mounts, rack fittings on rear but in a fast road geometry rather than the outright touring geometry.
My 1992 Mercian, King Of Mercia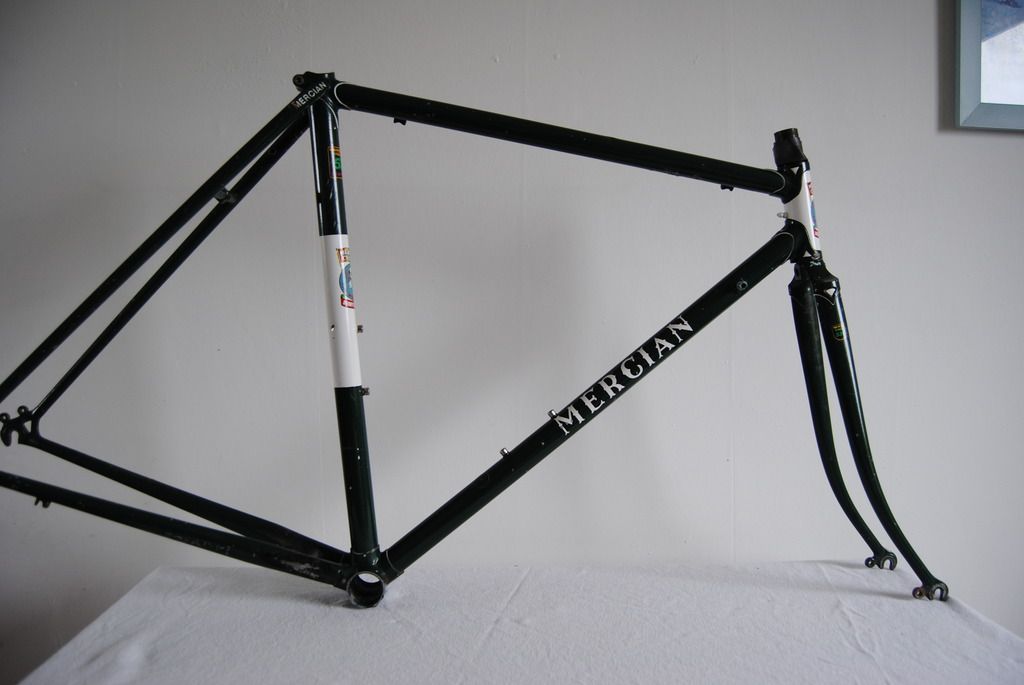 _________________
Carlsberg don't build Singlespeeds but if they did.......they would probably look just like mine.
I've spent half my life on bikes.........the other half I wasted
BLOG:
https://theroadlesspedalled.blogspot.com/