A patriotic coloured frame from one of the countries top dogs.
This was to be my most blingy build, A top British frame, dripping in a selection of prime British components, and all finished off with a touch of patriotism.
Sadly on its first ride, I stacked it big style, scraped some of the blingy anno (not visible in the photo) And lost two teeth in direct exchange for a dozen or so stitches in the face. Still, it manages to look nice, shame I didnt come out of it so pretty!
Frame: Chas Roberts D.O.G.S.B.O.L.X
Fork: Custom sprayed Pace RC30
Stem: Roberts
Seatpost: Syncros (Sprayed by Roberts)
Cranks: Middleburn
Hubs: Middleburn
BB: Royce
Bars: Pace
Shifters: Precision billet mounted XTR pods
Levers: Tech lite
Brakes: Critical Racing
Saddle: Flite ti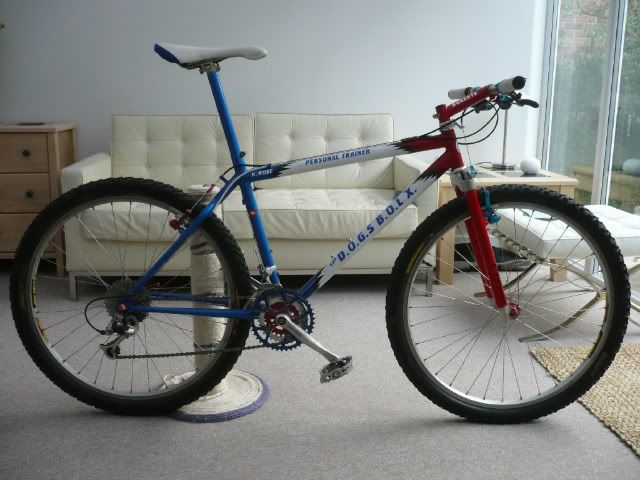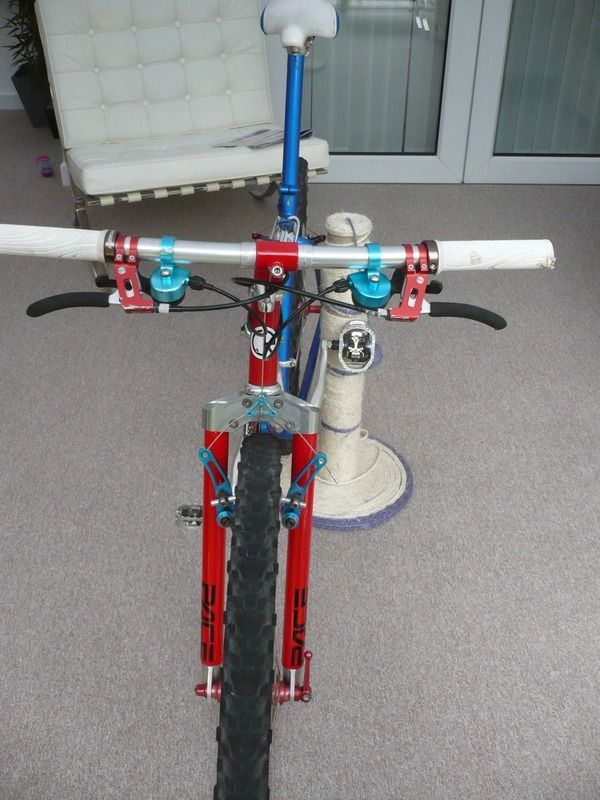 (sadly complete with crash damage, and blood stained handle bar grip!)
Way more interesting a colour for a DB than the run of the mill black/white... if you ask me.

_________________
[size=67]Where we're going we don't need roads!
Under cover operative of the YVMBAPFS cartel.

The Pace fleet:
16" RC100/ 21" RC100/ RC100 Trials prototype/ RC200 F5/ RC200 F8/ RC250 Trials/ RC300 Gunmetal/ RC300 Silver/ RC500 F1 DH