My '91 Aluminium British Eagle
Reasons in order of estimated strength of validity
Heat treated 'aircraft grade' 7005 Aluminium...
British Eagle... Went bust in the '90s now just another Falcon brand. Dead end for them!
Thumbies!
1 1/4" head tube
Top routed cable translated to BP front mech by a roller on the brace between the chainstays
And the Elastomer damped forks - Surely a dead end there???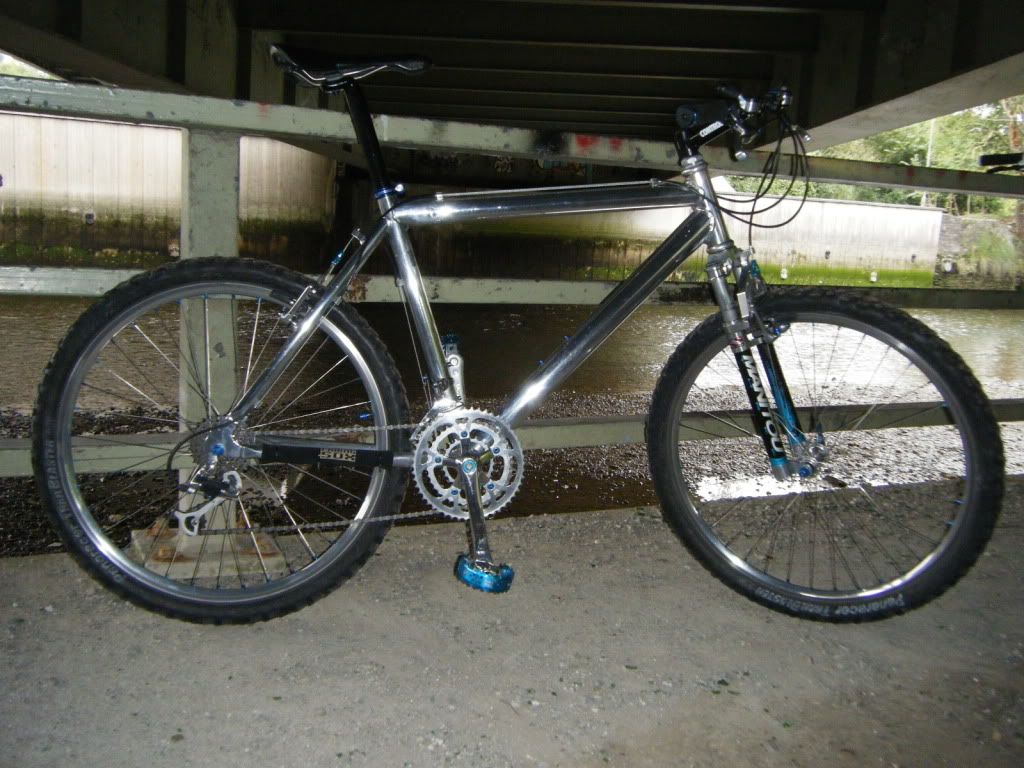 _________________
'89 Specialized Stumpjumper Team
- '8? Klein Mountain Klein (WiP) - '89 Puegeot Scorpion 531 -
'90 Look Mi80
- '91 Britsh Eagle something or other XT
- '92 Specilaized Hardrock -
'93 Saracen Race Elite
- '93 Specialized Stumpjumper (stolen!) - '94 GT Zaskar LE Frame sold on RB - '95 Univega Alpina 508 XT - '97 Cannonadale Super V 1000 Freeride - '97 Cannondale M900