danson67 wrote:
OK, I'll see you and raise you 4 dead ends for the price of one...
1: URT suspension
2: Leading linkage front fork
3: Rev Rox tensioned carbon spokes
4: White tyres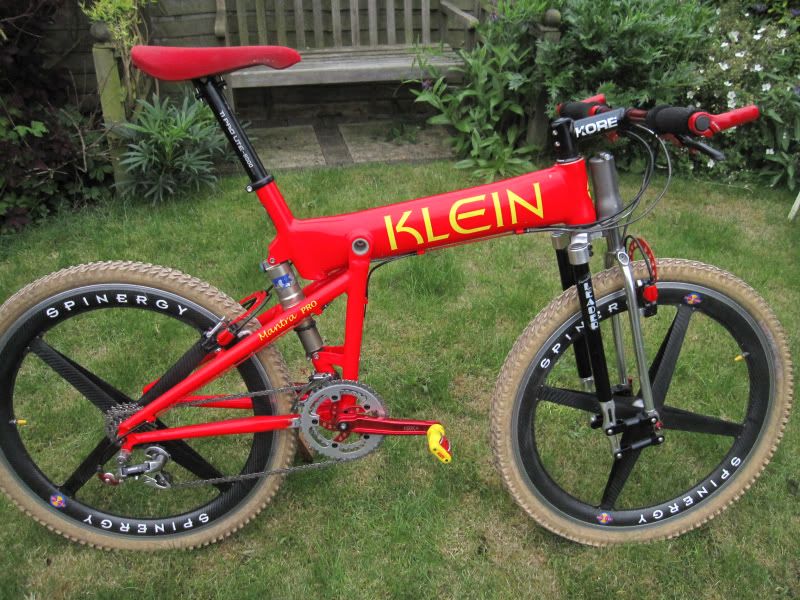 Bizarrely, for something so wrong, it rides really well
Maybe all the different vectors of weirdness cancel each other out.
All the best,
Please don't take this the wrong way but.....
If ever a frame, fork and set of wheels should have been kept some distance apart it is those.
And the fork is a spectacular dead end, though strangely fascinating.