maybe i picked the wrong month to post my bike pics given the awesome bikes in the running this month!
Just finished my 95 cindercone restoration after a year in progress. I appreciate its not original - i've gone for original frame, forks and headset, but wanted a vibrant colour scheme and proper '95 graphics (in a unique colour) to suit. The rest is a mix of modern and rare kit to get this resto-mod kona down to 22lb. After 20000 + miles together over the last 16 years, it deserved the time and effort putting in. Happy viewing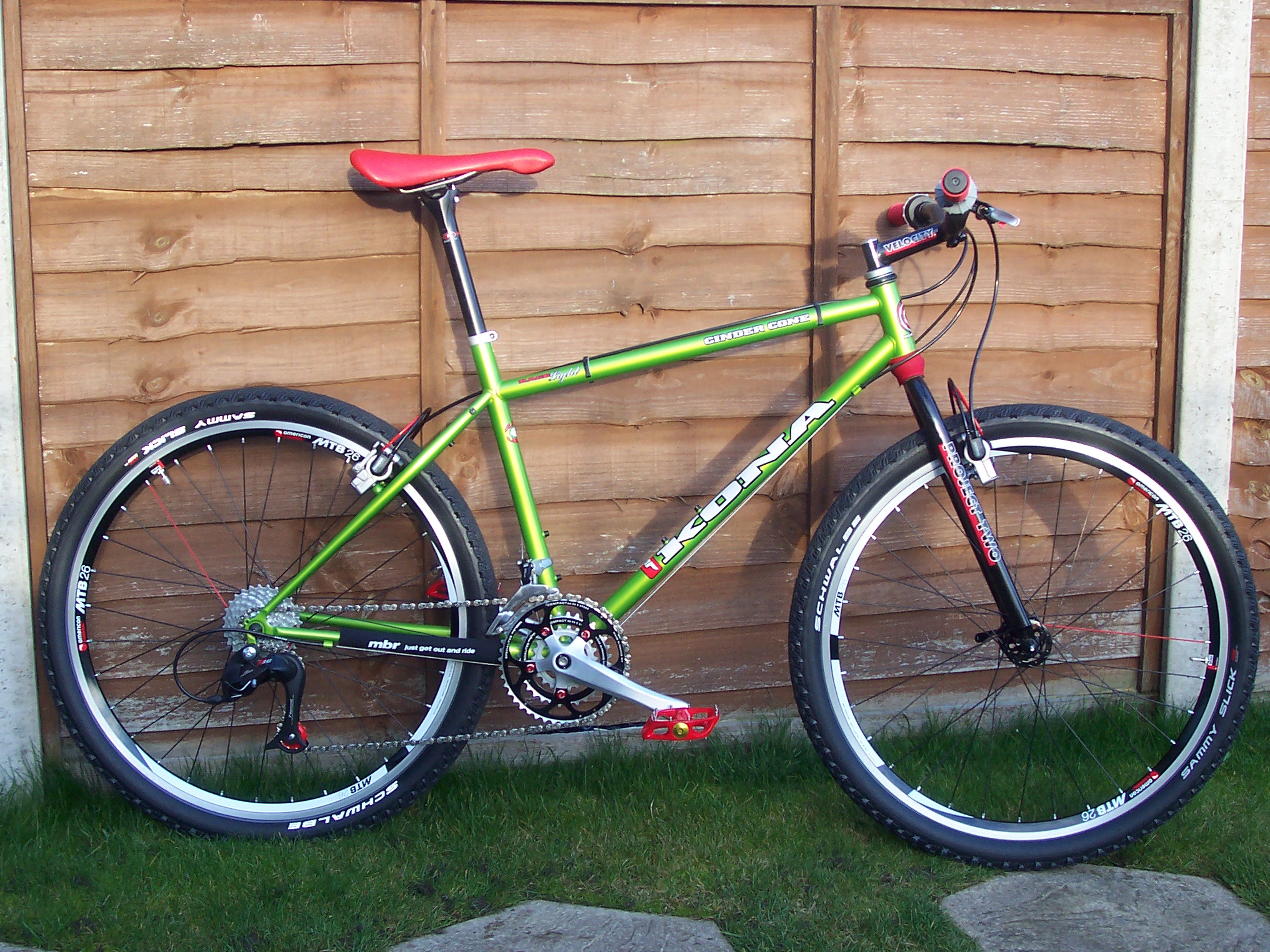 Still love these rigid bikes - they ride so well......this'll always be my favourite ride.