Freaking phenomenal selection of bikes.....gonna be tough!
I'd like to present this mid-month entry, my 1991 Santana Moda in all it's fillet-brazed glory. Santana is a US-based Tandem company that made a small number of single MTB's in the late 80's and early 90's. This one was hanging on the wall at a Santana dealer for the last 15 years until I bought it, it's pretty much NOS. The parts are lightly used for the most part, it's a rider. It's currently a mix of XTR M900 (seatpost, headset, crankset, derailleurs) with XT 732 shifters, XT pedals, Avid Ultimate levers/Tri-Align brakes, Hugi Germany hubs (the sound!), McMahon Titanium bars and stem, and an S-Works Ti BB.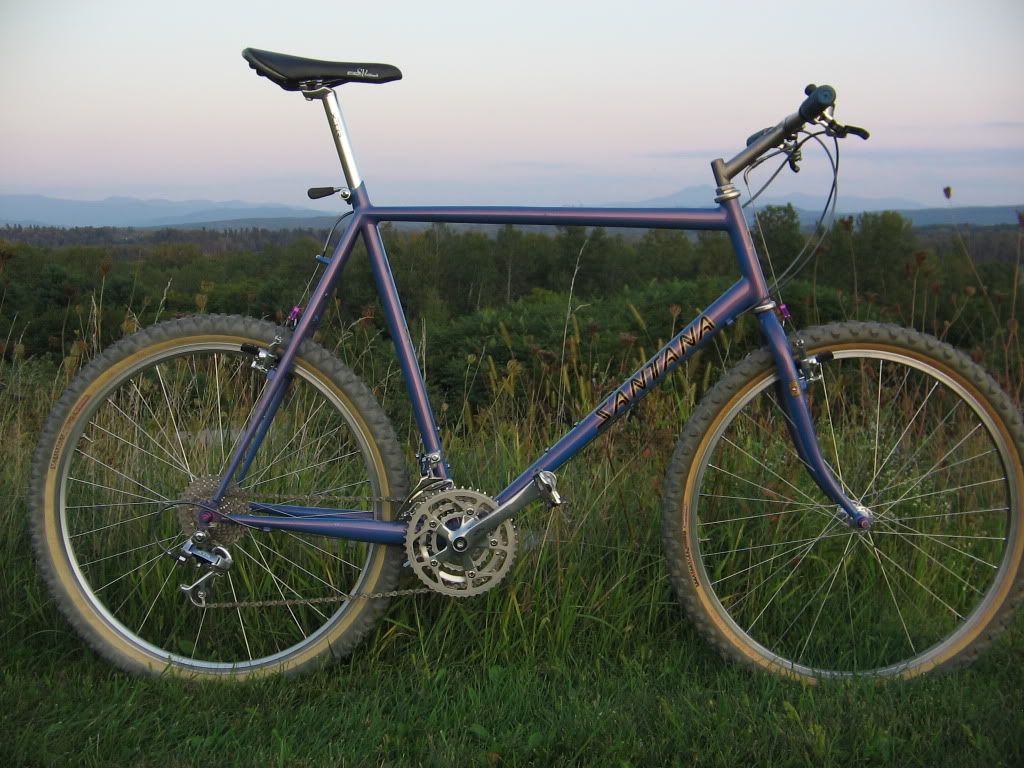 The color changes quite a bit with the light, from blue to purple/lavendar. My favorite part of the bike is the seat cluster.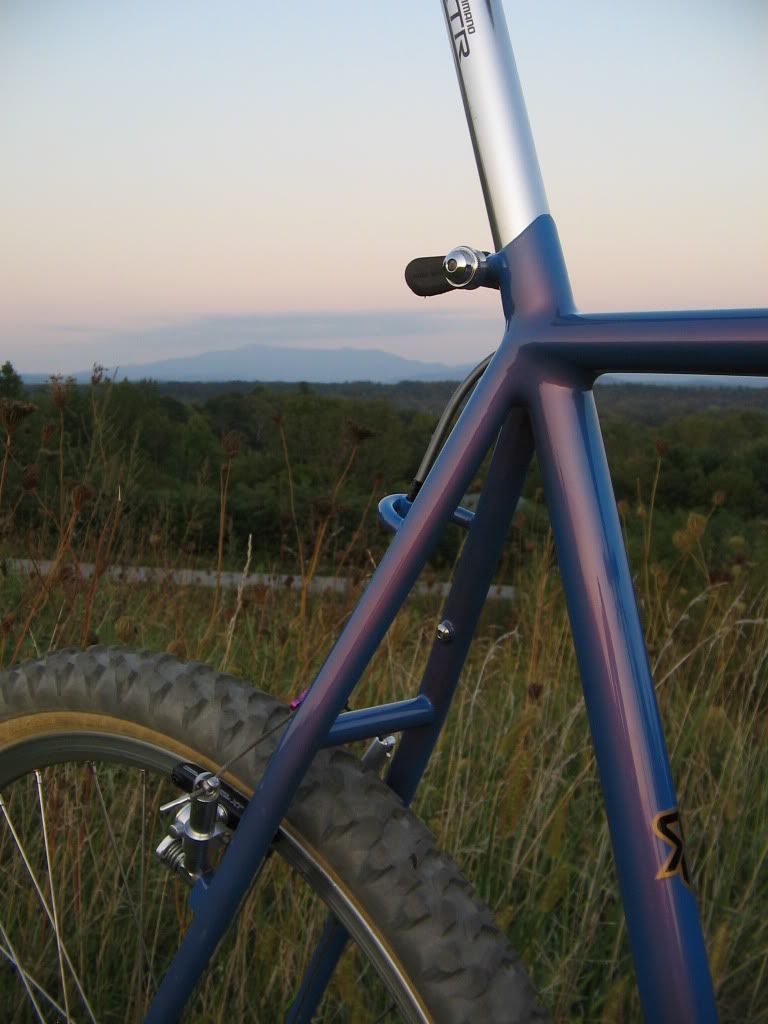 Columbus Nivacrom MAX tubing is drawn ovalized, then twisted during the process to align the longest part of the oval cross section with the areas of the frame that experience the most stress. It's incredibly thin-walled, but stronger than traditional chromoly. I've been having a blast riding it and plan on doing so forever.
Enjoy!

_________________
Current Stable: ///84 Ritchey Timberwolf///86 Ritchey Timber Comp///87 Ritchey Ascent///87 Ritchey Ultra///88 Cannondale SM700///89 Teesdale Quintana Roo Superform///89 Santana Moda///90 Monster Fat///1996 Ted Wojcik Sof-Trac FS///1997 Ted Wojcik Sof-Trac FS///85 Shogun 400///85 Shogun 500