I might be too late but I've finally decided to enter my sons bike I built it last year, he wanted a trials like bike that he could also use for mtb. He loves it. a 46'er based on a Hotrock 24 frame with 26inch 390 a-c Kona Project 2's....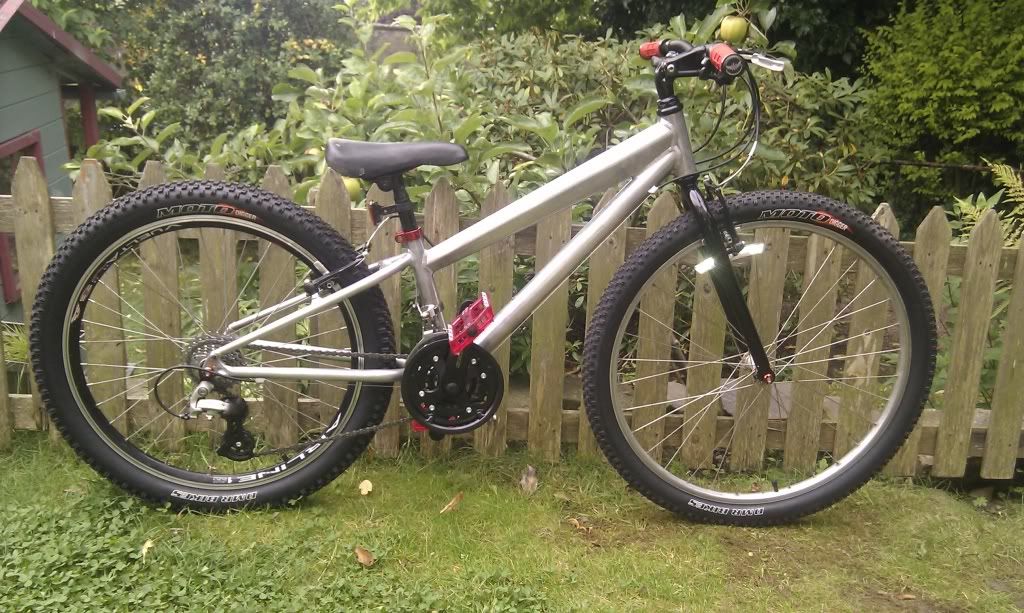 It now sports a shorty Ballistic stem and nc17 red headset...
Build Thread...
http://www.retrobike.co.uk/forum/viewto ... 290#425290
_________________
Still wandering about....
Early Hope Disc Info...
-
Xizang Serial Numbers...
My Bikes:
1992 Xizang
-
2000 Gazelle Superbe
- 1983 Raleigh Mk II MiniBurner - 1995 Schwinn Klunker - 1996 Orange P7 - 1998 Specialized Rockhopper -
miniKen's Konalized
Moderns: Genesis Caribou Mk1 Fatty - Pivot 5.1 Bouncy