Hi, as we have all the experts together, I would like to ask for the name of this (my KLEIN Quantum 1991 / 1992) paintjob.
It is a metallic grey with a red "holographic" like naming (from silver to pink).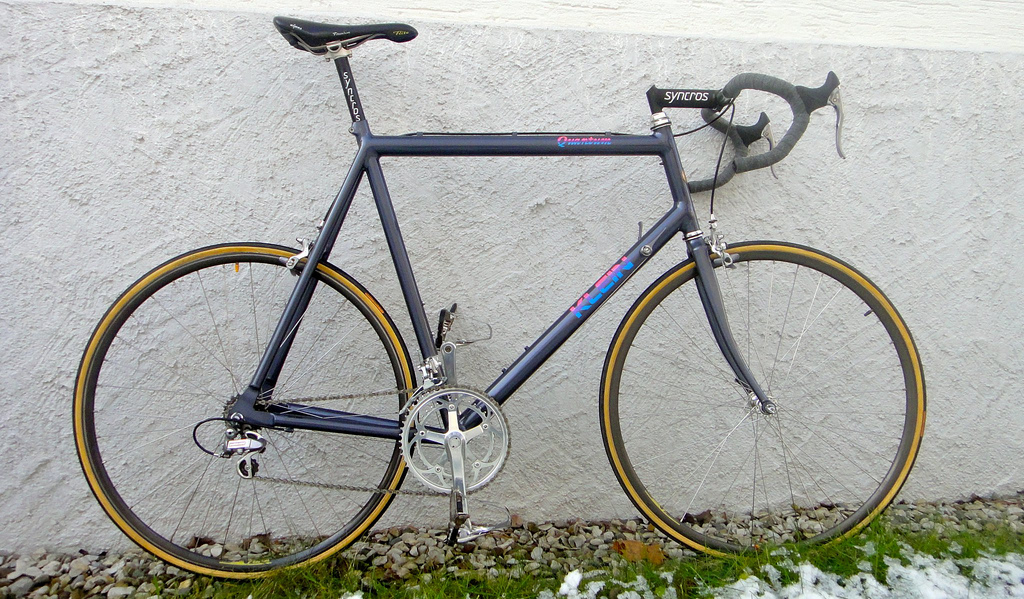 And if you'd like to see moooor KLEIN paintjobs, have a look at my flickr photostream:
http://www.flickr.com/photos/mlorz/
with pictures from the KLEIN meets KLEIN events from 2007 to 2010.
Thank you for all your feedback, have a great evening.

_________________
KLEIN Quantum (1992)
KLEIN Attitude (1992)
KLEIN Adroit (1997)
KLEIN Adept (2002), frame only
KLEIN Quantum (1992), frame only
Kogy Miyata Full Pro Carbon (1991), frame only