As the man says above 18.13lbs..
And as demonstrated by my young padiwan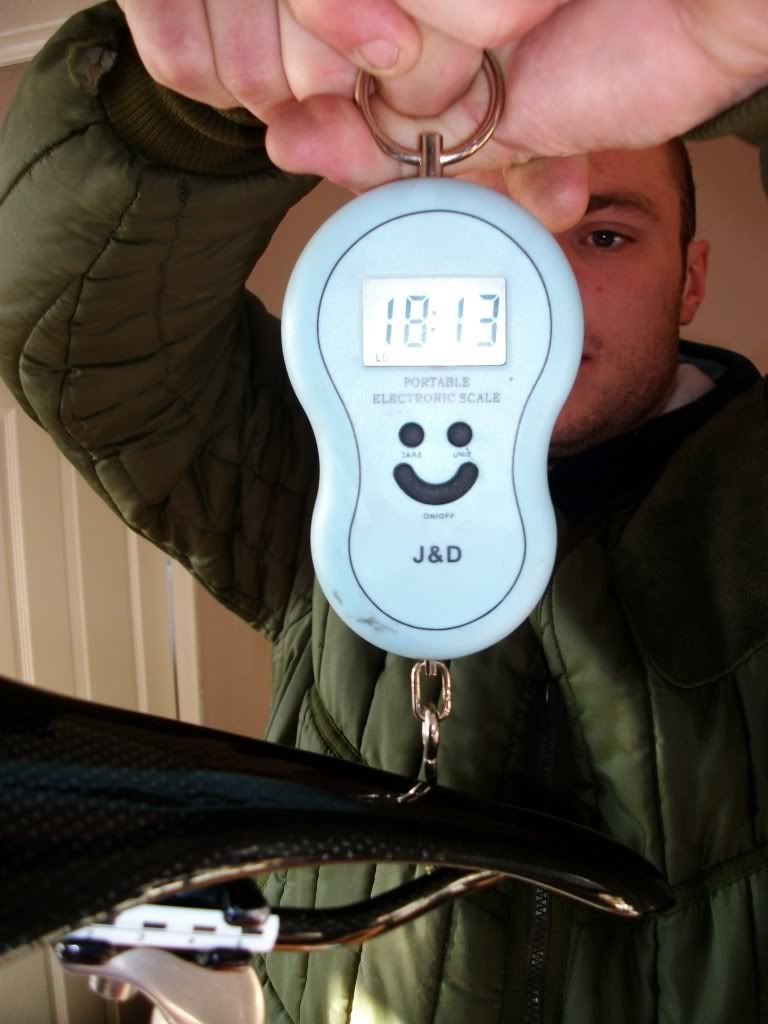 Just to add and answer your question re the seat,, It is quite comfy really as there is quite a lot of 'give' in the actual carbon shell,, I do however have to admit to wearing padded shorts when I'm riding.
I think it might be abit rough on the ol' man parts without the padded bit from the shorts..
I've owned a lot of steel bikes over my years,, and I have to say this is the best by far... super super responsive and compliant ,, acceleration is like lightning,, descending is a little scary to say the least until you have got to know the bike..
Its a very very special bike for sure..