Yeti.
Daily rider- hence the lights and seatpack. Frame owned since new in 1996. Parts go back as early as 1991 for the M730 stuff.
When the sh!t hit the fan a few years ago and everything had to go, the car went, then the motorbike. Then even tools and clothes went, but not the Kokopelli.
Racing pix from the Gorrick series either this year or last. Credit acknowledged to Joolz via the watermark- thus I hope, not a copywrite enfringement.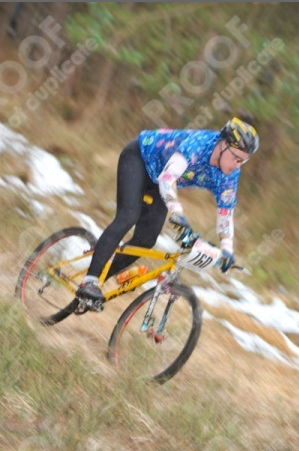 On the way home from work yesterday