Hi Everyone,
Listed below are some great retro goodies from both the 80s and 90s. I am happy to ship abroard.
I can take payment a number of ways - bank transfer (preferred), Paypal, cheque in GBP, cash sent registered post, Traveller's cheques in $ etc.
Viewing or personal collection welcomed.
If you dib an item, please PM me and pay the same day unless you make other arrangements with me.
Hilary Stone, Bristol, UK
VP RED BEARTRAP PEDALS NOS 9/16in spindles £17
Z? Black BEARTRAP PEDALS NOS 9/16in spindles £16
CRO-MO SEAPOST NOS 22.2mm £9
PURPLE LIZARD 2-FINGER BRAKE LEVERS NOS £10
RED LIZARD 2-FINGER BRAKE LEVERS NOS £8
LIZARD SUPERU U-BRAKE No springs or fittings £5
LIZARD CR-MO 25.4mm SEATPOST NOS £10 Also identical 22.2mm Lizrd seatposrt but without decal £9
RED LIZARD POWER BRAKE NOS £6
SILVER LIZARD 2-FINGER BRAKE LEVERS NOS £10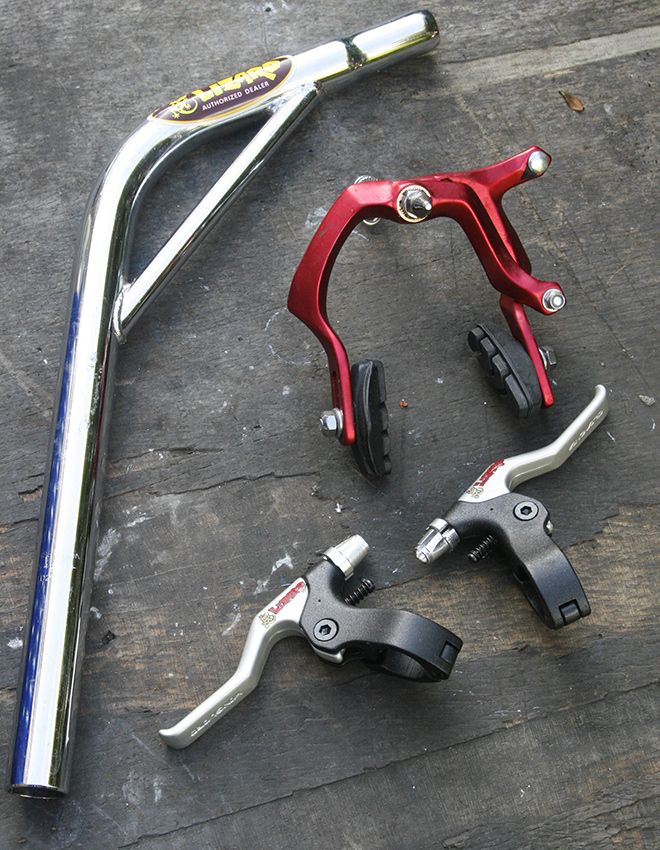 CRO-MO 22.2 SEATPOST NOS £9
DIA-COMPE BULLDOG BRAKE £8
MX SILVER BRAKE LEVERS NOS £7
SHIMANO BMX FREEHUB SPROCKETS, SPACERS AND LOCKRING
14T NOS £5
16T slightly used x2 £3 each
18T NOS £5
20T NOS £5
Spacers I thick, 1 thin £3 each
lockring £1
OR
COMPLETE SET £20