BMX Moderator

Joined: Fri Feb 06, 2009 5:24 pm
Posts: 1049
Location: West Sussex / Surrey (UK)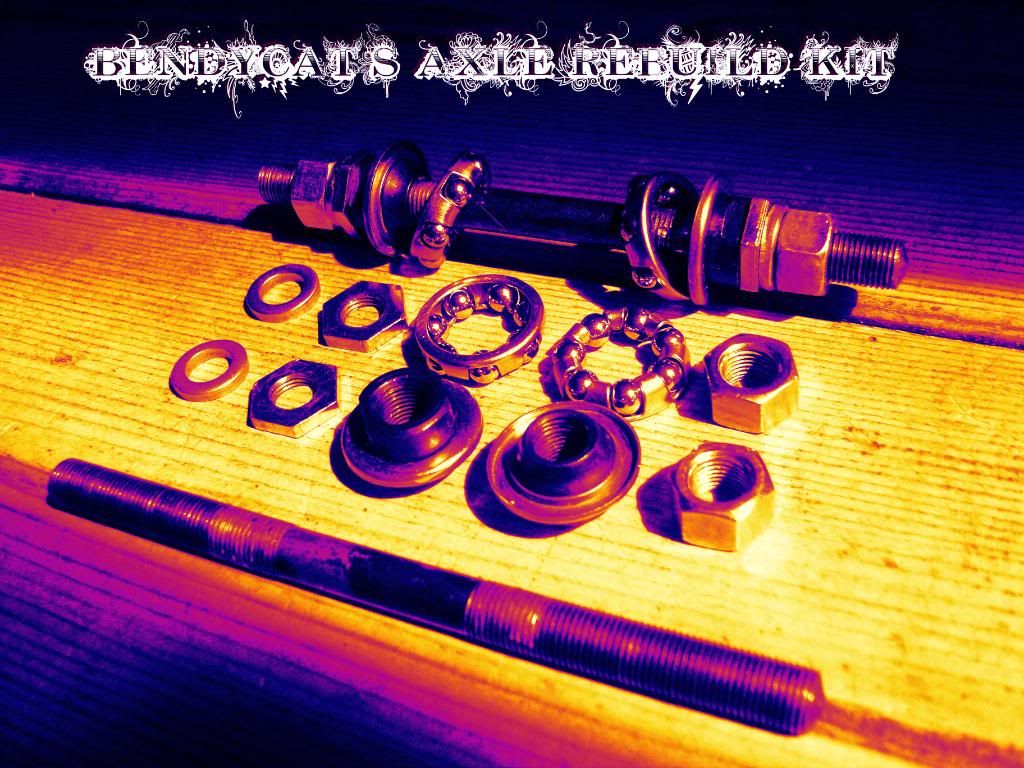 Right i have been resto'ing some of my hubs with a rebuild kit that i have - i have got a load of hubs/axles in and i take them apart and clean them up, they can be used to rebuild most standard hubs.

I have rebuilt up sets of Alloy hubbed Skyway mags with the cup bearings holders (not sealed bearing hubs) - you can replace most cup race bearing holder type mags and spoked wheels - although some might not fit so you will have to check first.

you can replace the axle to a standard fit size nut that is on a 10mm axle.

so i can do you a 10mm axle - a caged bearing race - cone nuts that go against the bearings - the washer nut that sits tight next the cone nut - a bobble washer - a outside nut.

here is what the kit looks like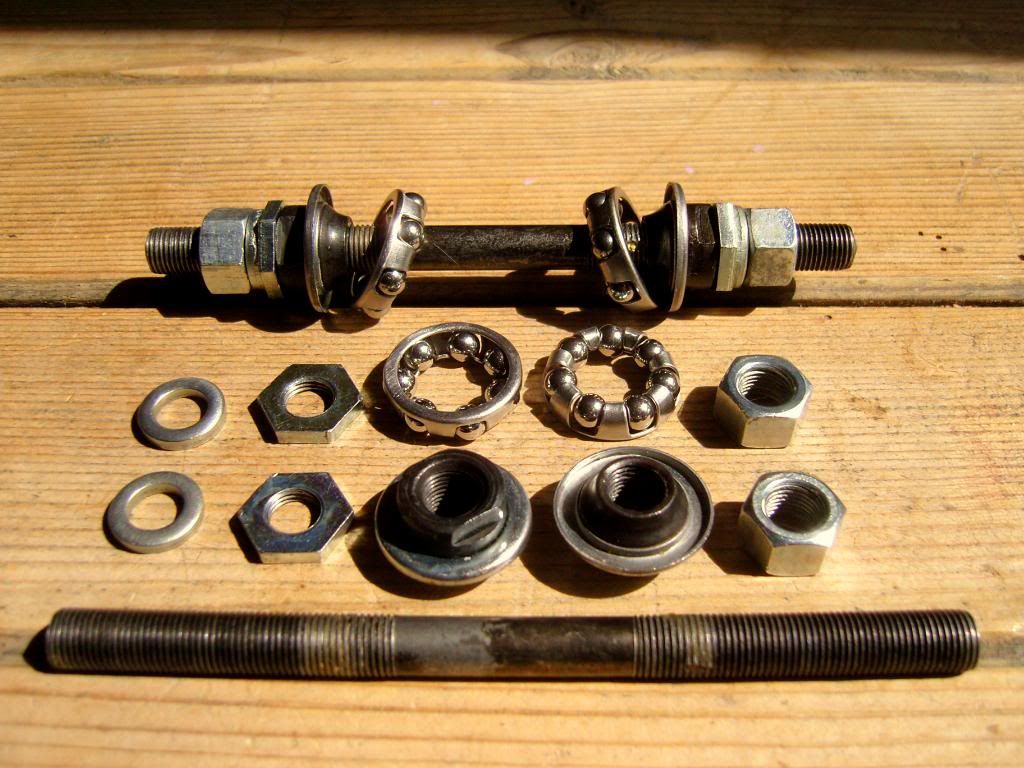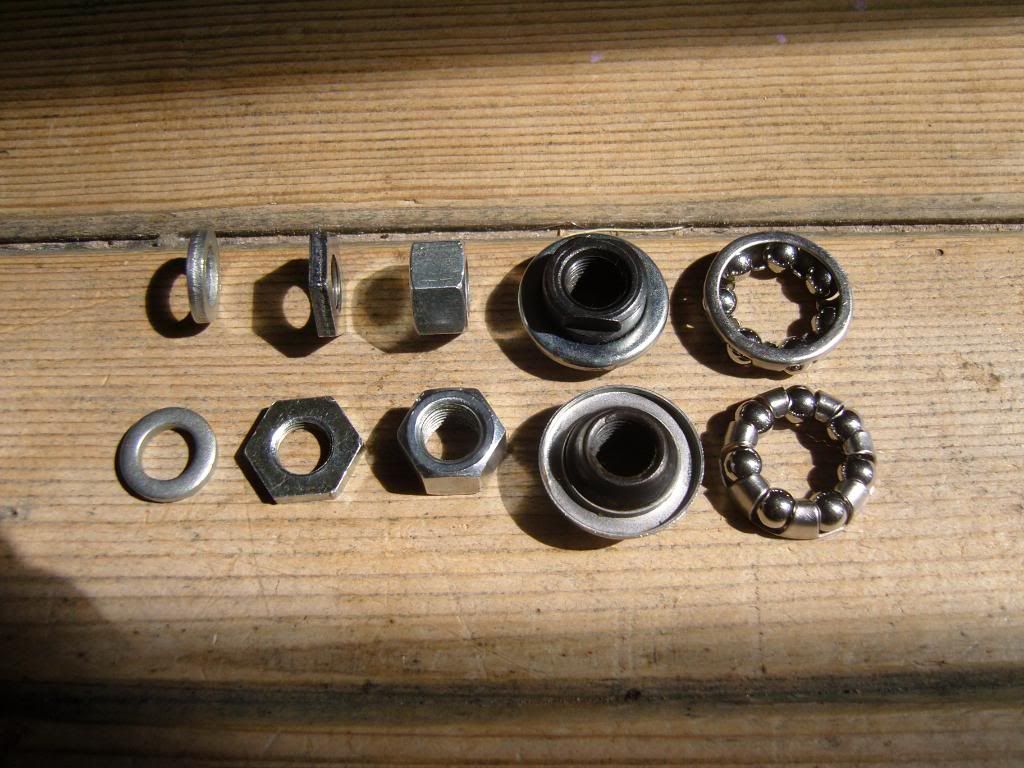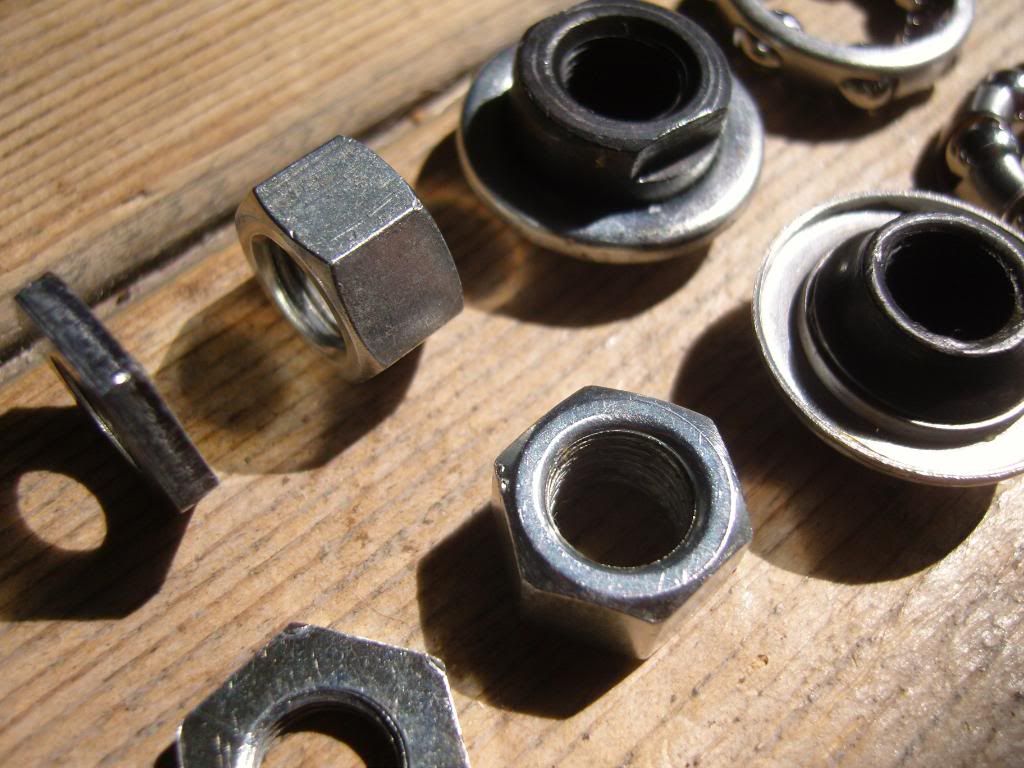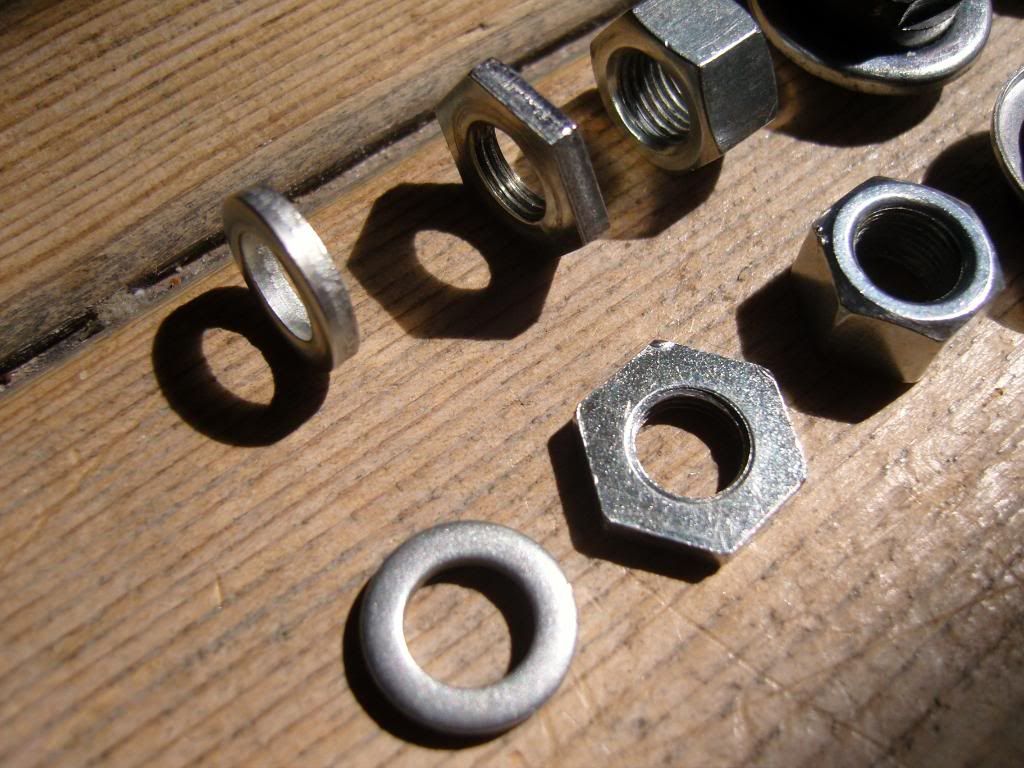 So you get

2x axle in black - 138mm long 10mm wide - standard thread size (not skyway size, so won't fit skyway nuts on)
4x caged bearing race in silver- 24mm across - 6mm deep - strong and well made.
4x cone nuts in black with removable skirt/shield, just tap it off or move up and down for a better fit - 17mm across 14mm deep on cone nut - 24mm across 2mm deep on shield.
4x washer nut in silver - 16mm across - 3mm deep
4x bobble washer in silver (well what would you call it ?) 16mm across - 2mm deep
4x outer nut in silver - 15mm across - 14mm deep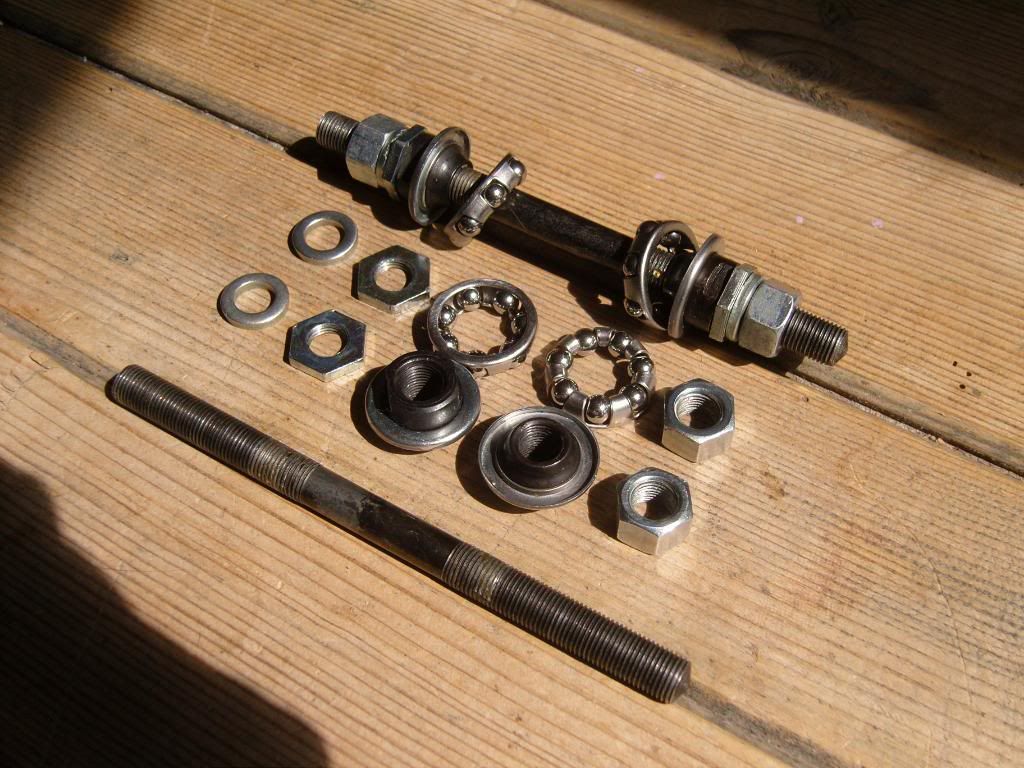 If you want a kit it will do both wheels - but please check rear drop out size of axle, as some can be wide (you can use your own rear axle with this kit if you need to fit wider )

i can sell a single half kit for one wheel if needed

kits will not be broken up for sale of individual parts


price's are

£10 posted for a kit (this is for two wheels)

£5 posted for a half kit (for one wheel )

if i get loads of members wanting this item, it may take a little while to sort the first load out - i have work and other members mags to restore + need to sleep and eat at some point !

please post in here and then a pm - if i don't get both you will miss out

they may not fit all, that is why i have given sizes - so please realize I'm not perfect, just trying to help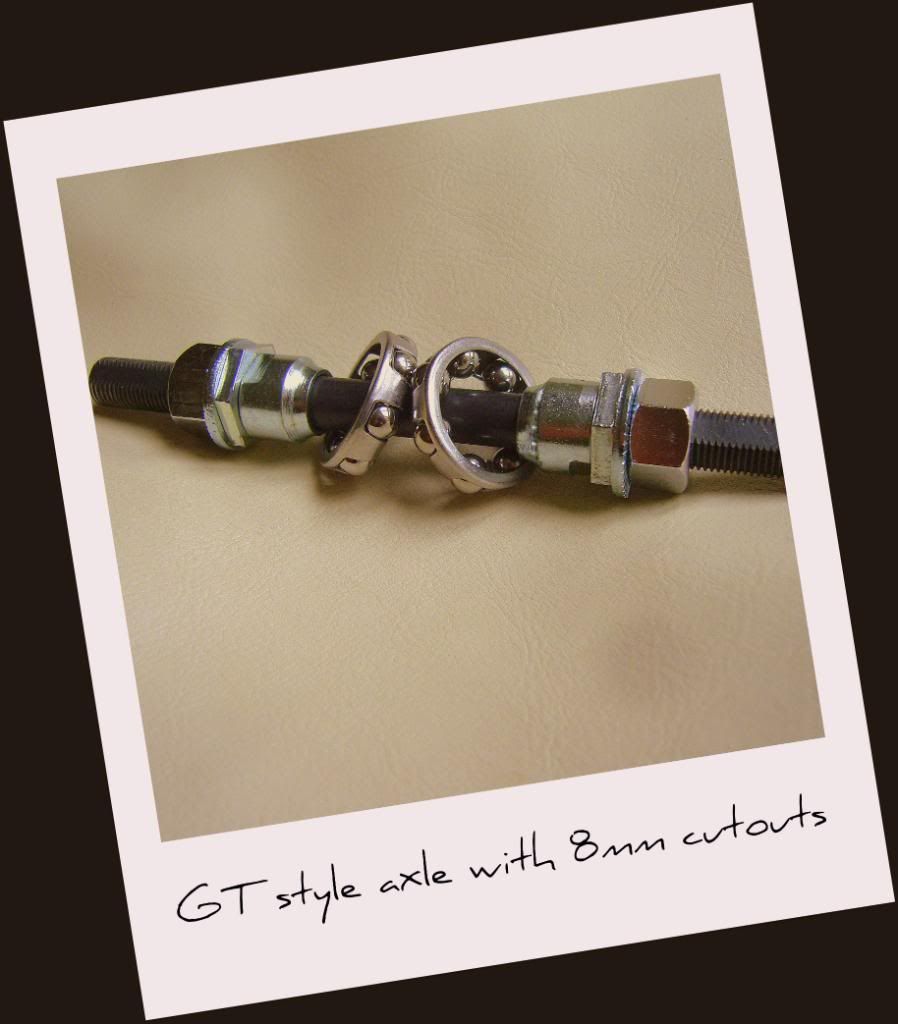 GT STYLE 8mm cut side axle rebuild kit ~ Limited numbers ! SOLD OUT !

£8 single kit posted

129mm in length - 10mm axle with the GT fork 8mm cut sides - this allows the axle to slip in to the 8mm axle gap on GT forks and such like.

bearing cage 25mm across 6mm deep cone nuts 15mm across 11mm deep - cone nut washer 15mm across 3 mm deep - washer with groves on one side 19mm across 2mm deep - out side nut 15mm across 10mm deep - can also surply loose bearings on these.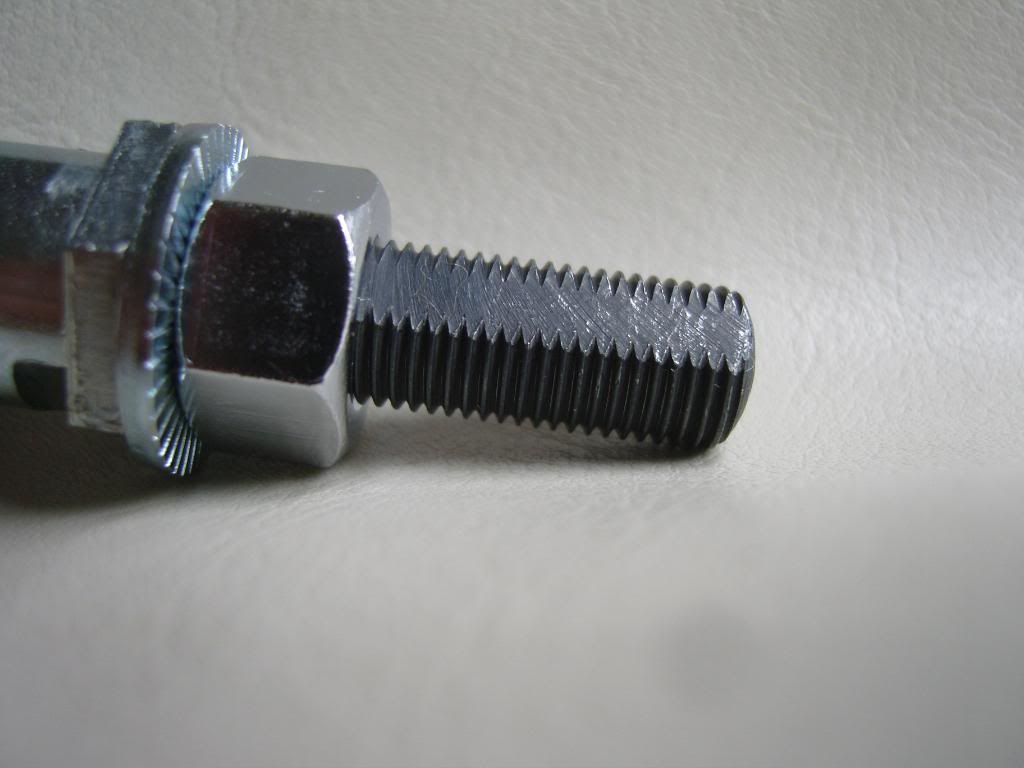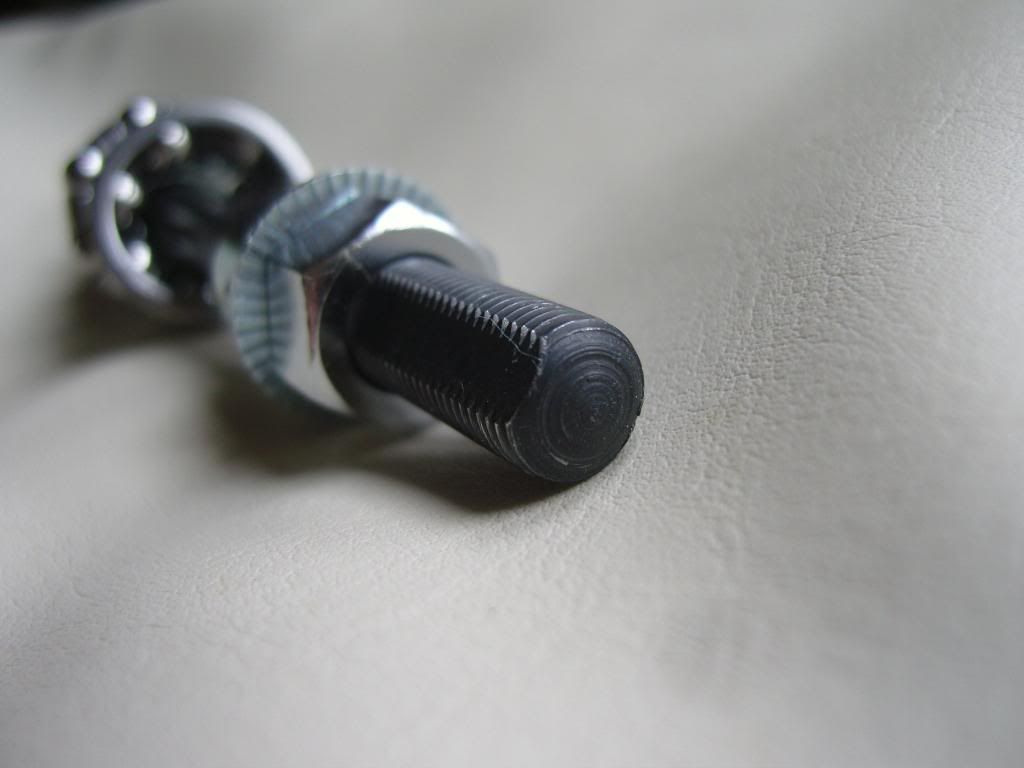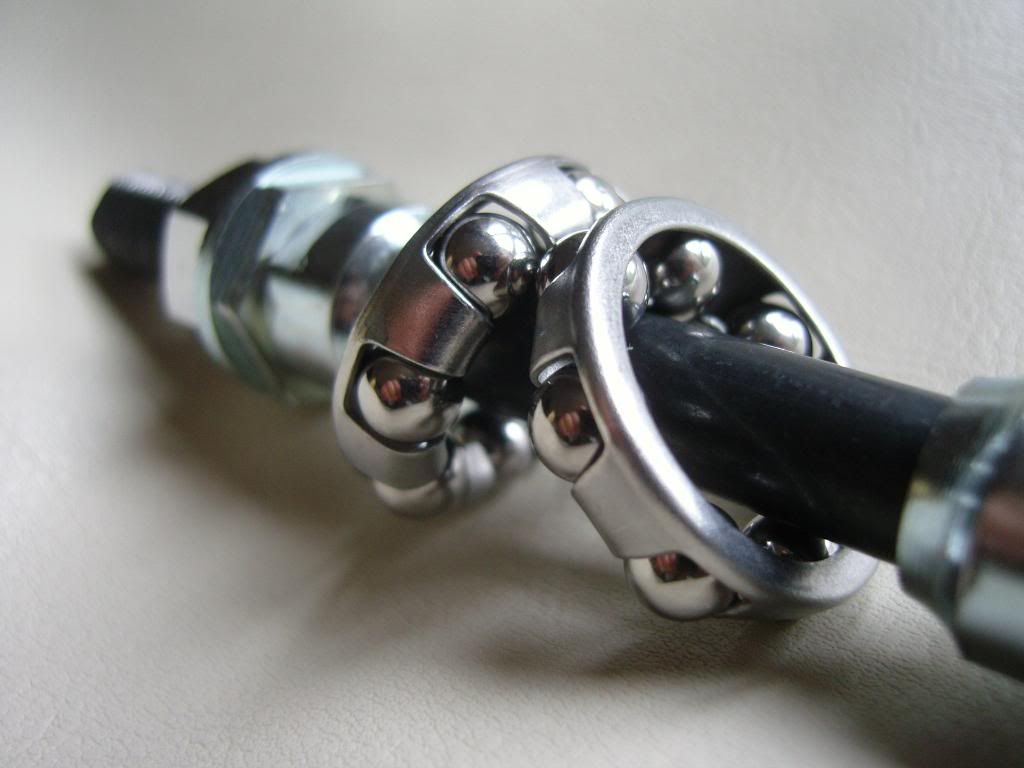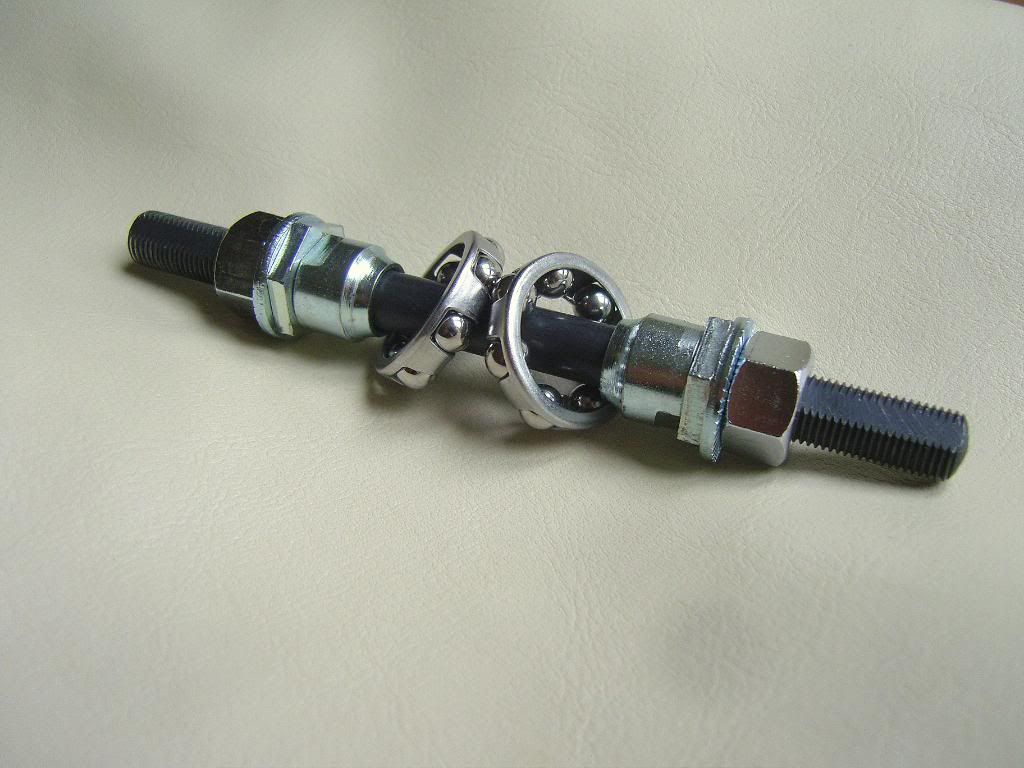 pm me

cheers B