I bought this years ago for my son, so that he would have a matching bike to me!
Ive long since moved my Redline on, and my son has long out grown this, so here it is, for collection only please.........help me get some garage space back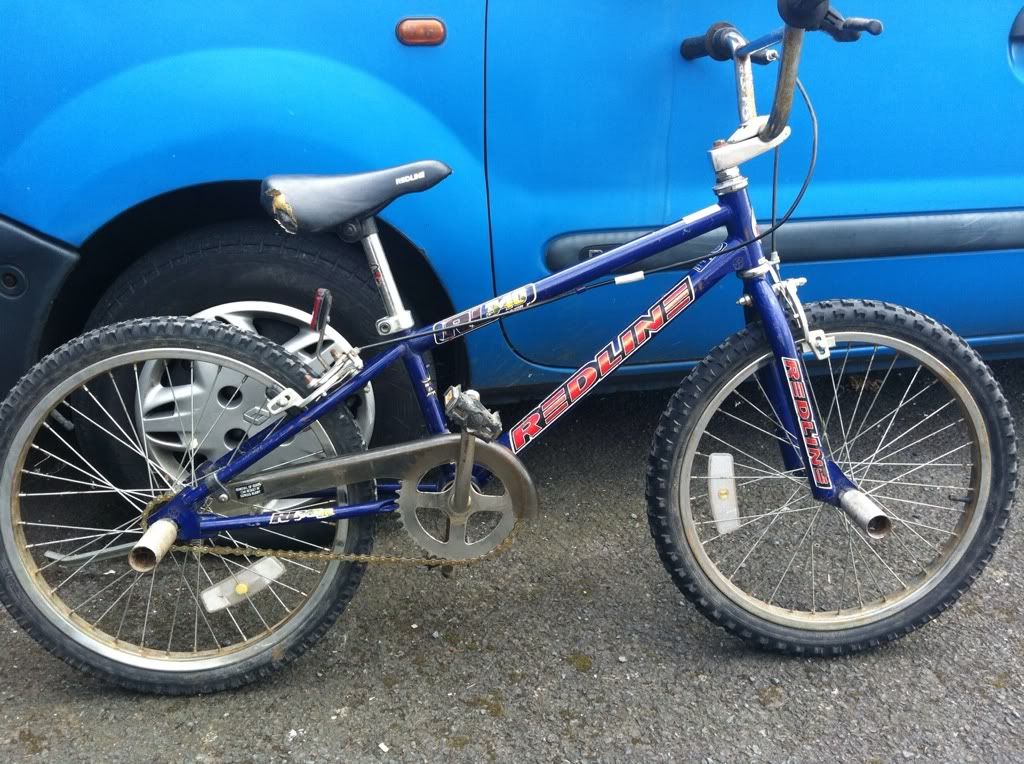 It is from 1989 ish, and although it has a small frame, the wheels are 20"....it needs some going over with some soap and a bit of a tickle with some tinfoil, but is totally original.....down to the Redline tyres.
one thing to mention, it has a coaster brake, as well as the normal calipers....my son loved it like this though!
how does £40 sound?
I'm near Stansted airport, in Bishops Stortford
Now sold, thanks :0) nice to meet you, Craig.

_________________
Some velocipedes.........