I have a bunch of stuff I will be listing, as I slowly manage to dig it out and take photos.
I have a
raleigh aero pro frameset
in Chrome. Excellent condition but no decals. Currently has a stem stuck in the fork (which I am in the process of getting out!). Made in Japan.
Will be looking for for around £150, any takers?
Next is this pair of
araya aero/suzue LF wheels
which look a bit ratty but have potential: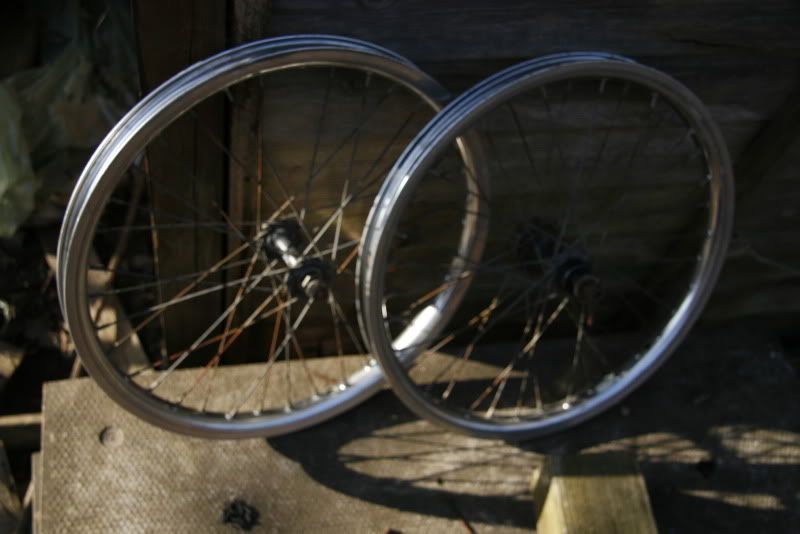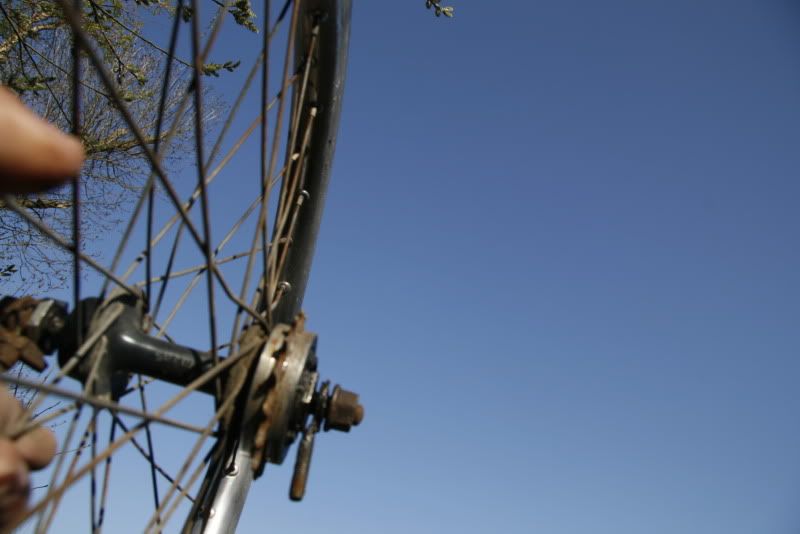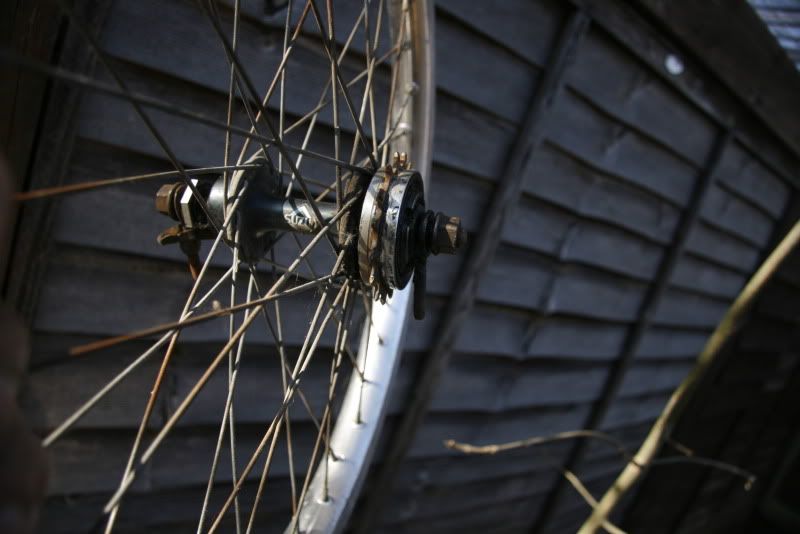 Rims have no dents on scratches. They are nice and true but faded/dull from age. Ive seen lots of examples of people re-anodising or polishing them and the results look superb like brand new. Araya decals are available from a few places.
Haro Jackhammer mid school 4pc bars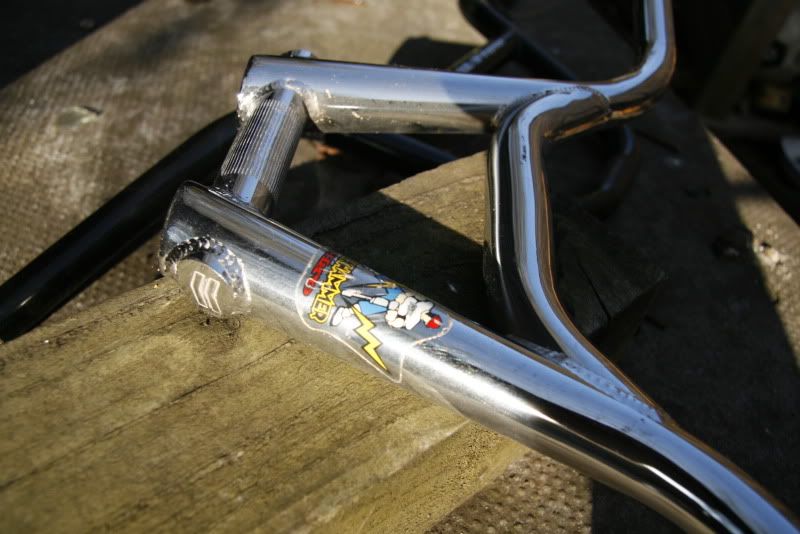 Un cut but there is deep scoring around the edge of the left grip where someone has had a go with a pipe cutter but changed their mind half way.
£8+postage
Commencal village 2pc bars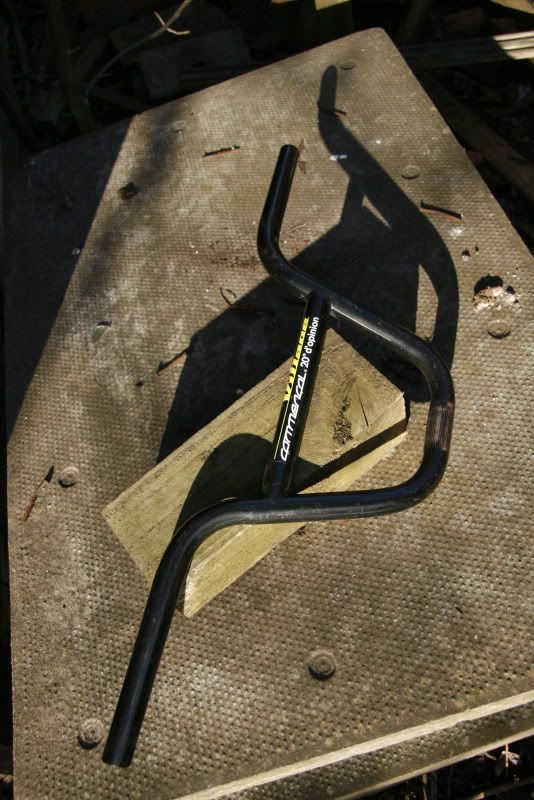 Uncut, £7+post
GSport Homer Hub on Primo Hoop Rim
This is perhaps the strongest hub ever made. Innovative tech from George at Gsport/Odyssey, huge thru axle which uses 14mm bolts to do it up. The chrome is a bit flaky on the rim, but the rim itself is in good shape.
£40+post ?
I also have a PAIR of wheels on G sport homer hubs. But in much better condition. They are 10mm version though, so you use 10mm bolts. The rims are alex supra something or other. Very deep, triple wall chrome.
£80 for the pair, pics when requrested as they in a very awkward place to dig out!