Joined: Sun Sep 25, 2011 7:43 pm
Posts: 15
[size=15pt]
Hey guys, sorry for not being online for such a long time, my mom's suffering is over, she passed away peacefully.I'm still trying to get my life together as she's been the closest to me and refused to talk to anyone, the family, nurses, and even doctors, that torn my heart out. I really was at a lost of what i should do. Thank so some of the brothers here who gave me such good support.I really appreciate that very much. Thank you again.
Now i am going to let go my NOS mint rare parts at below profit prices. I think i might have lost the passion for bmx. I can still mom being here in the kitchen one day and the next she's gone. Life is too short so guys, brothers, mates...please treasure your life and have as much fun as you can while you can! Cheers. Please look at all my prices...i have already brought them down to rock bottom and honestly 90% are below profit.
I still have some more parts , if you would like to view please email me at :
ahbosh@gmail.com
That way i can attach all my parts's pictures to your email which will make it faster.
Thank you everyone again for spending time to look at my post. Please dont missout this chance, call dib dobs and please try to send payment as soon as you have the time because i will give the item sold to the person who pays first , if you dibbed it and didnt make payment, it'll not count , still i will be fair and i'll wait for a day and if there's no response, i think its fair for the other party to have the item he wants to since payment has already made by him. Thank you and i hope you can find something you like here. There might be plenty more to come like WIN gold bars alloy and more knobby tires from Japan for bmx from the early 90's era.

Thank you every guys, now please take a look of what i have:

PLEASE REMEMBER EVERYTHING IS OPEN TO offer, PLEASE PM ME,I"M EASY TO DEAL WITH.


NOS mint WIN V bar, chromoly, came stock with Kuwahara KYZ's. Flawless chrome plating, original decal intact.£62 posted each!!!.Made in Japan from the 80's.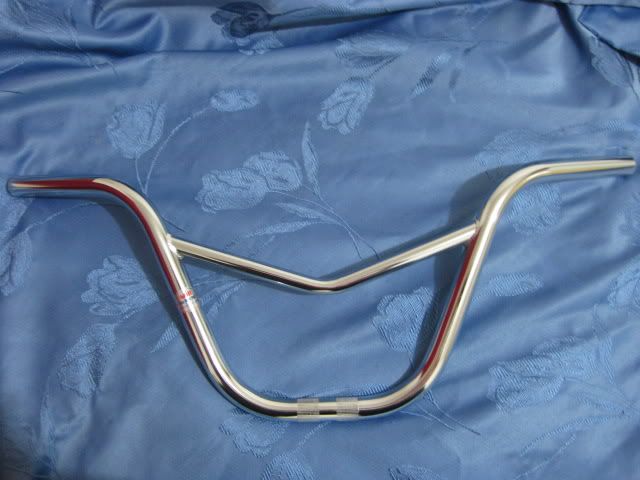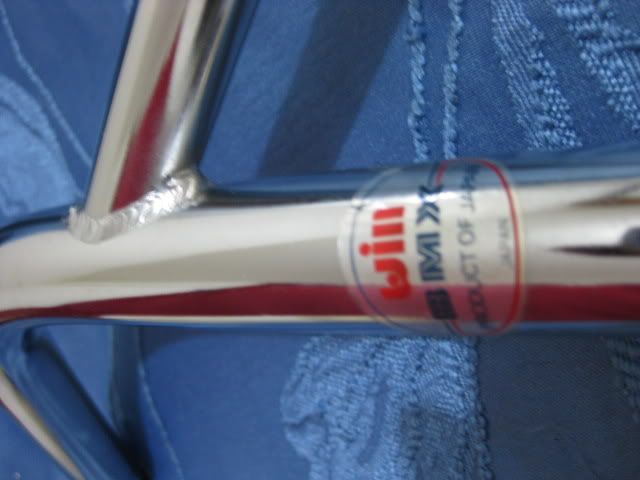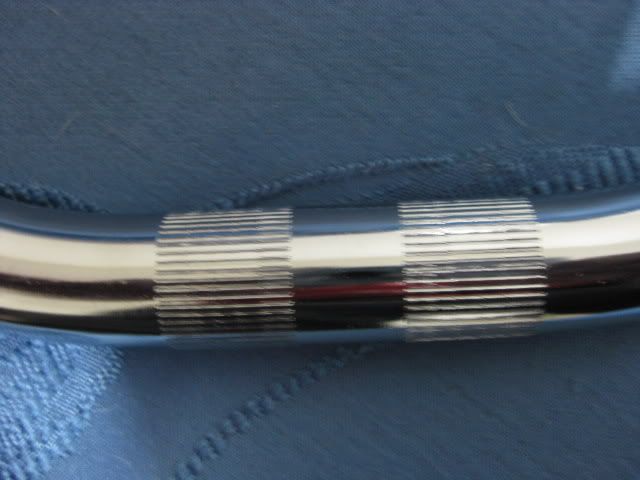 NOS mint Nitto straight chromoly bar. Almost the same width as the kuwahara laser bar, both are stamped NITTO on the end of the bar.Made in Japan. Extra lightweight chromo, flawless, no shelf wear or dings or dents.26.2 inches wide. Only a few sets available. Clearance sale, now at £64 posted each by speedpost, very detailed tracking and more secure.Few sets left.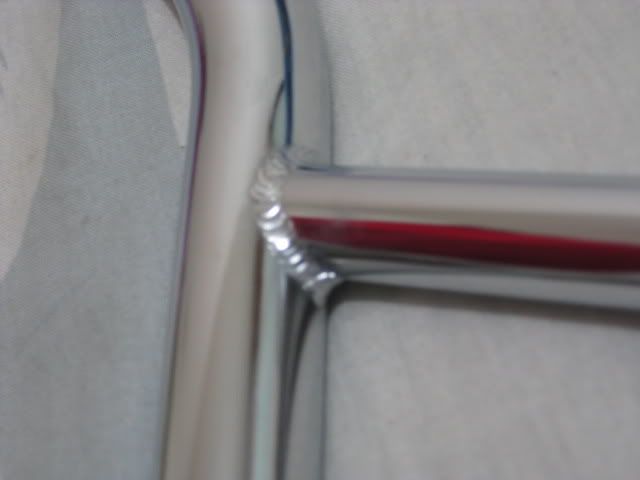 Dead mint flawless pristine condition Redline Kusuki made in Japan chromoly bars. Just a few sets found. Original decal and perfect welds with not a spot of rust or scratch. £59 posted each.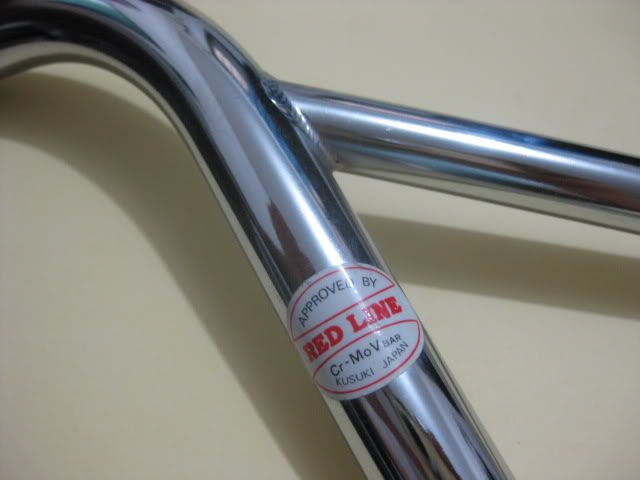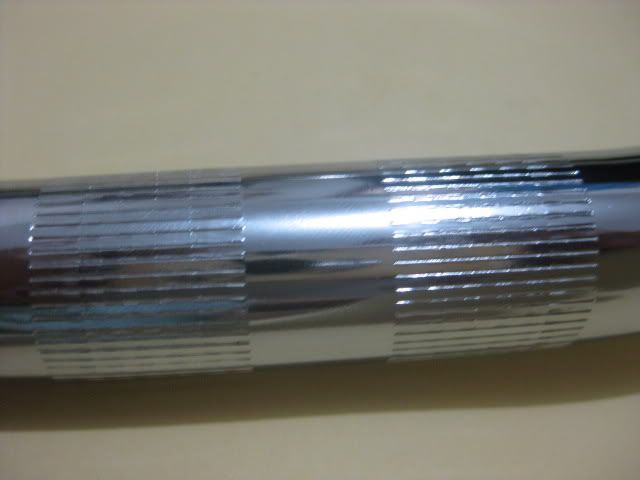 NOS mint Dia Compe 890 anodized blue brake caliper (front) £25 posted !! No missing hardware.Dated 0384 . Only set,no faded ano,never fitted before. Last set! Sold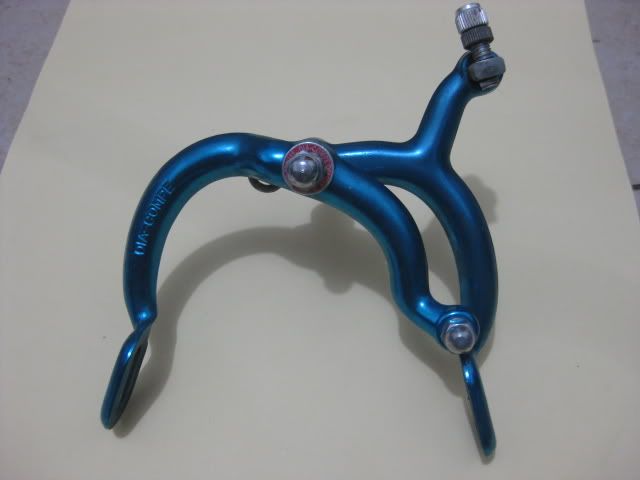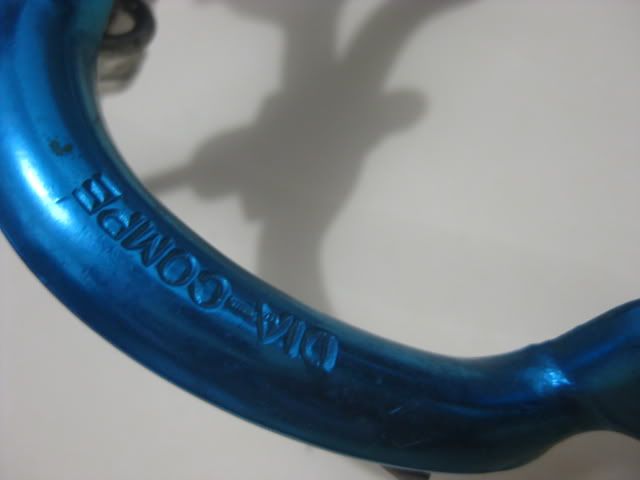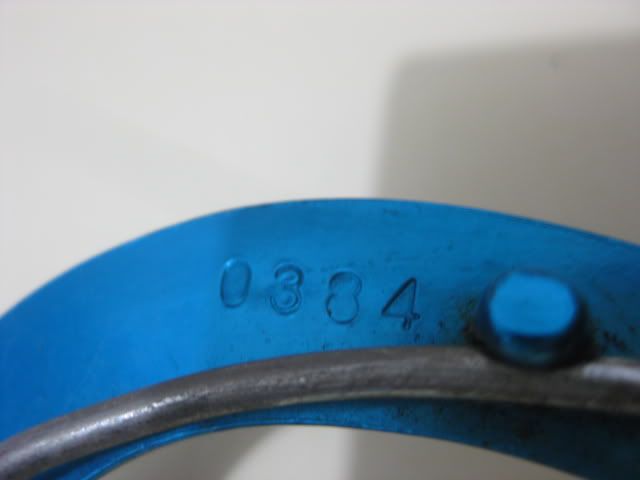 VERY VERY Rare NOS mint flawless Nitto chromoly V bars.Original decal intact,stamped and made in Japan.£59 posted (width about 26 ")a few sets found only.



NOS mint flawless fresh original ano red alloy WIN vintage win bars.VERY Limited stock.£50 posted each.Made in Japan!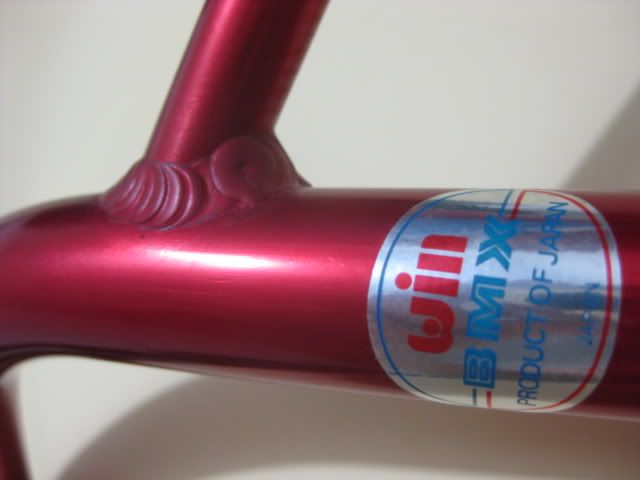 Dead mint old stock i found in a warehouse. Well kept and all flawless, genuine Araya , i think they are 7B's? Please correct me if i'm wrong. They are 20 x 1.50 and 48 H. Not even a scratch. £59 posted a pair. There are only a few pairs remaining. Sold a pair, only one pair remaining.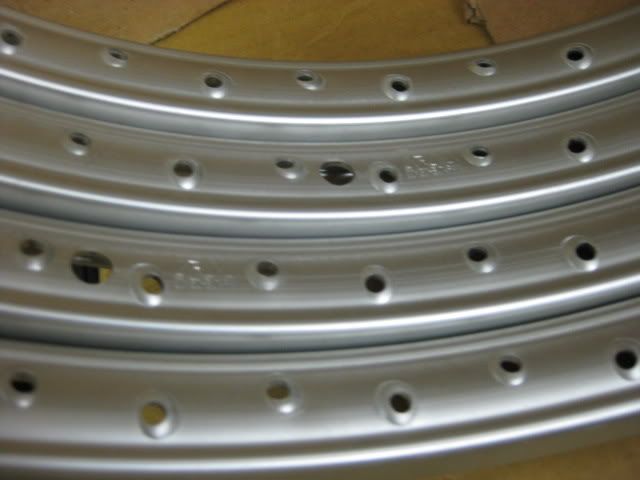 NOS mint San Marco BMX seat, soft high quality vinyl like Elina's. £24 posted , made in Italy.Only one set.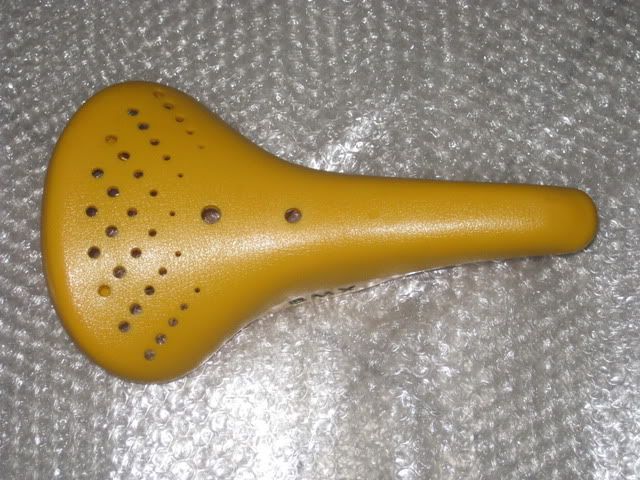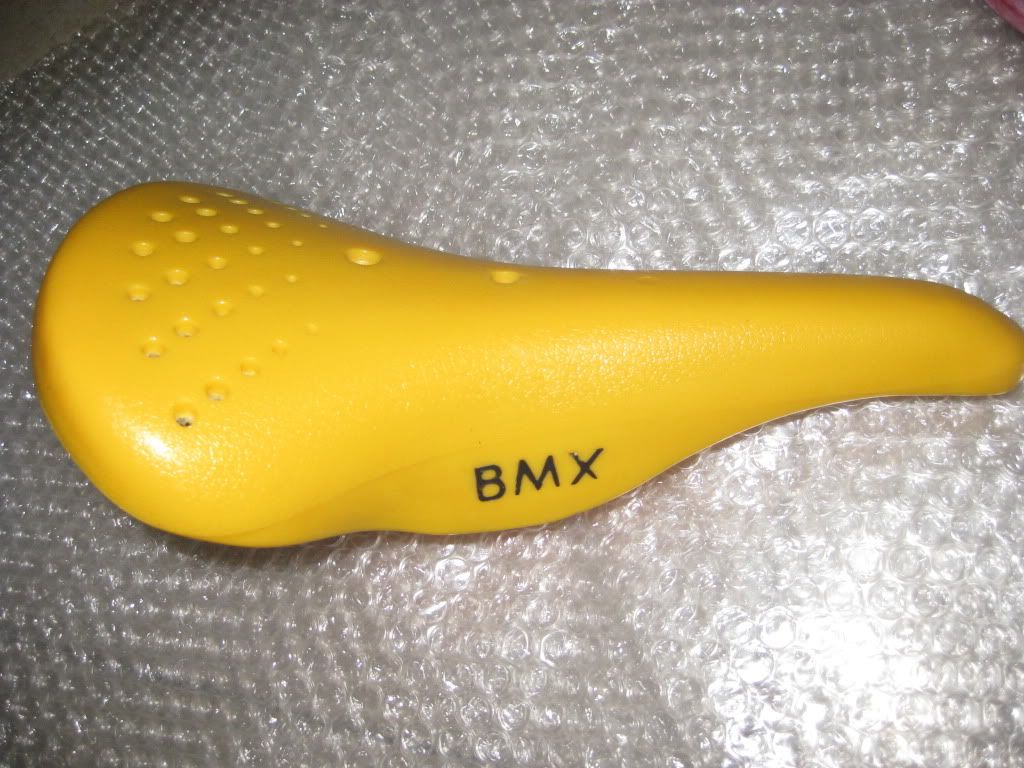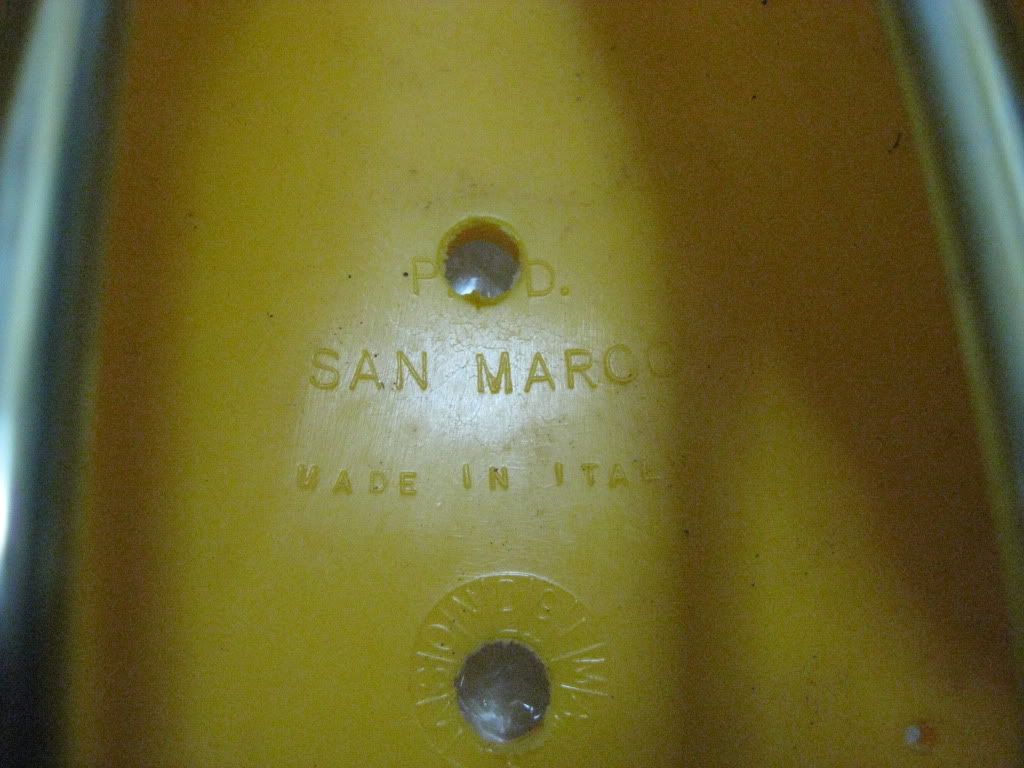 NOS mint Trik Topz disc valve caps, kept for over 18 years. Never been opened or used. £19 posted (only set) Made in USA.(Packing is looks old but the product is 100% dead mint and nos.




NOS mint vintage KKT rat traps made in Japan flawless chrome 9/16 for three pc cranks.Only one set left.Stamped KKT, genuine.Smooth rolling. £28 posted Sold



NOS mint MKS PB20 graphite 1/2 " pedals (very tough,ive been using mine since 1986 and its still in use now)(last pair) £31 posted !!! LAst pair!!!



NOS mint rare gold PDMX Shimano gold ano 9/16 for 3 pc cranks £32 posted .Made in Japan in the 80's BELOW COST! DONT MISS OUT! LAST PAIR!




Used Shimano DX front hub in very good condition 36H anodized black not painted. Spins smooth.Threads are as good as new. £10 posted



Shimano PDA 200 graphite 9/16 for 3 pc cranks....Made in Japan....Now Lowered to £30 posted !BELOW COST! DONT MISS OUT! LAST PAIR!



NOS mint genuine HARO number decals (about 7" in height)
£5.50 posted each. (limited)Number 1,3,8 4,7 are sold.



NOS mint Dia compe cables front and rear set unopened. Complete with cable ends, no missing parts. Comes in freestyle green and freestyle pink.Stamped and dated 88.Made in Japan. Only sets. £22 posted each. (ALL LAST SETS)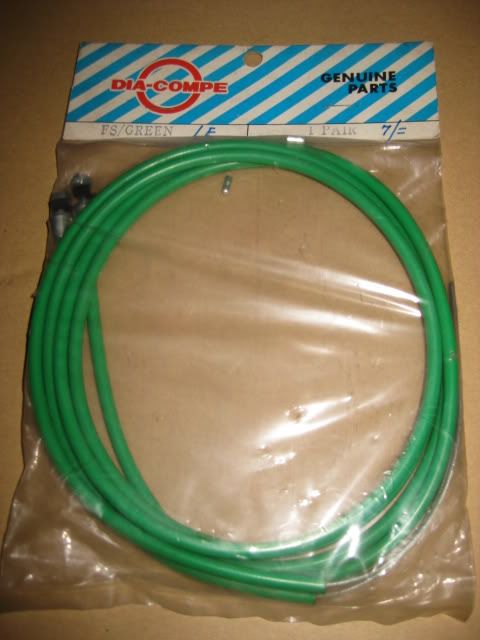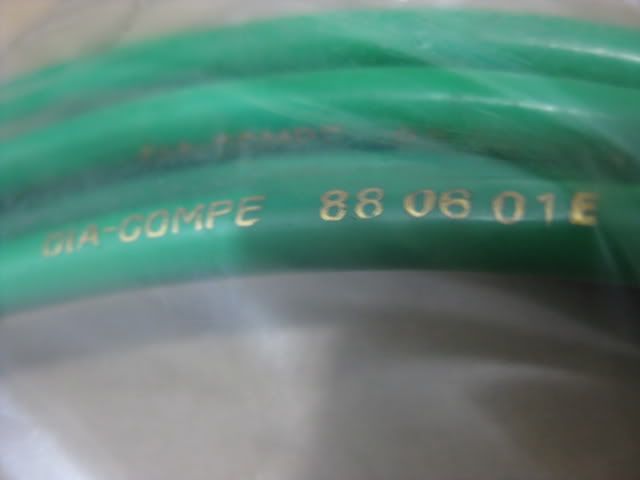 Sorry i forgot to rotate the pic: (its the same price as the green Dia compe cables)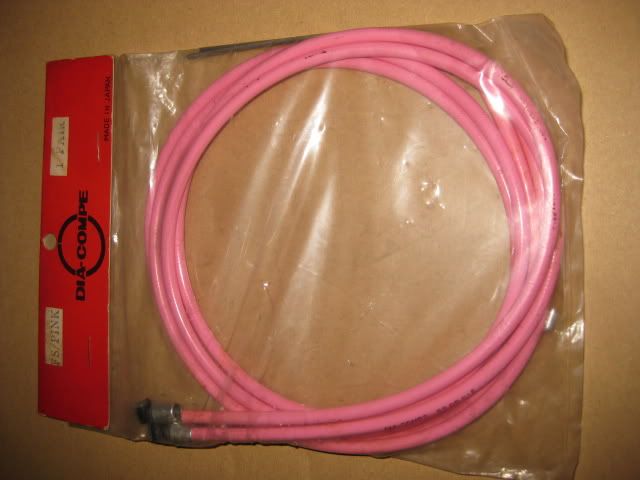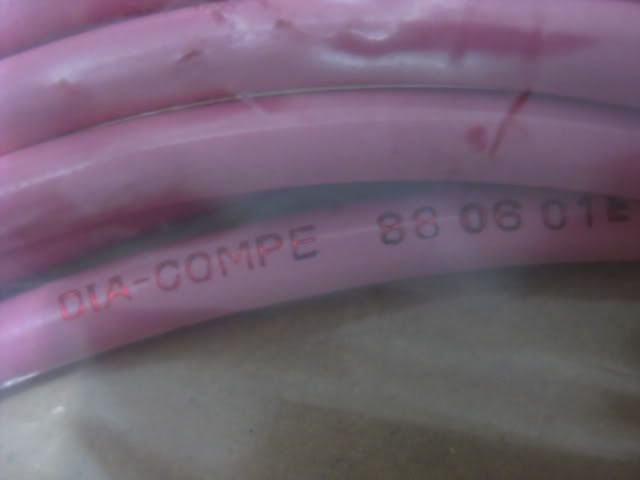 NOS mint IRC PRO FREESTYLE 20x 1.75 tires.Soft and no dry rots or cracks.Can take very high pressure,original label intact,
made in Japan. (few pairs left) £57 posted a pair.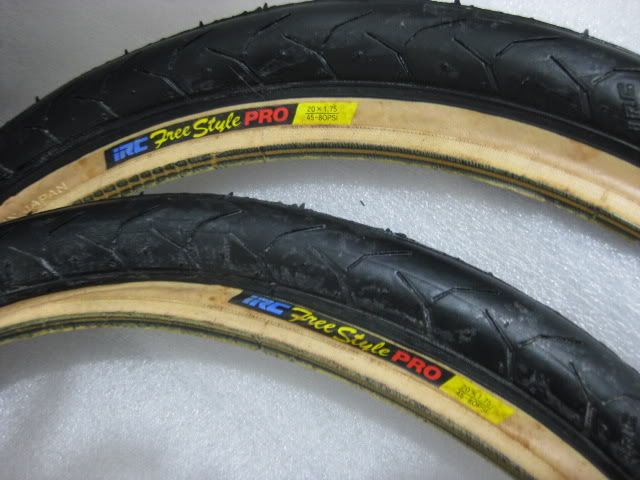 NOS mint original print (not repops) Hatari ET from Japan vintage complete decals set.
Few sets left. £12 posted each. (only a few sets left)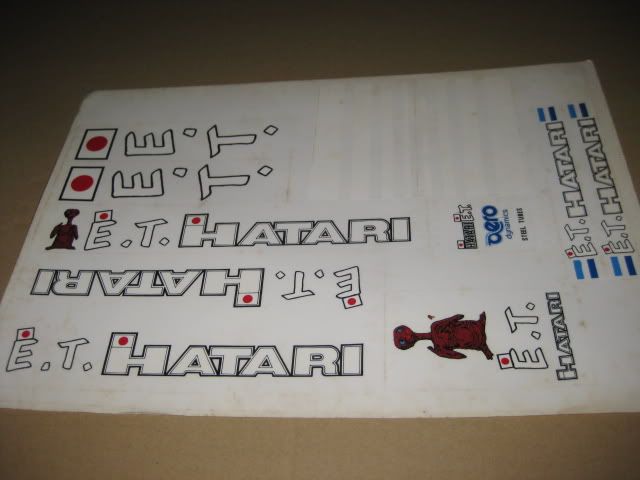 NOS mint vintage Shimano Bobby Encinas complete decal set(original, non repop)£12 posted each set.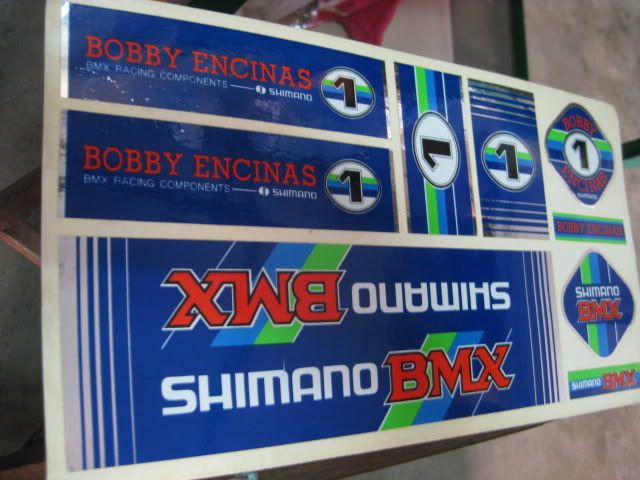 NOS mint vintage Ferrari race bike complete decal set.Original non repop(2 sets only)£12 posted each




Found a few more pairs of genuine Tange grips,made in Japan by Seiko G.£22 posted a pair.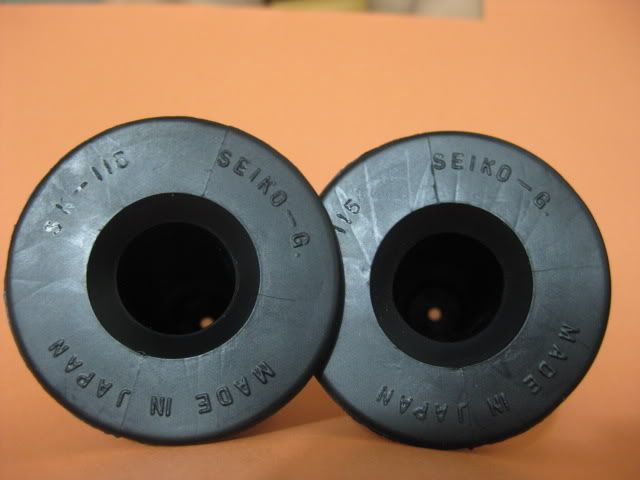 NOS mint Haro stamped micro adjust seat post, uncut original length. £32 posted . Only set.



NOS mint IRC Racer 24" knobby tires. Fresh and soft, no dry rots, can take high pressure, no cracks.Soft nylon walls,condition is like they were made yesterday. Very limited stock. £52 posted (shipped flat) Made in Japan.WILL BE SHIPPED VIA SPEEDPOST(Costly but very secure and comes with a very detailed tracking system,ensured arrival) PRICE REDUCED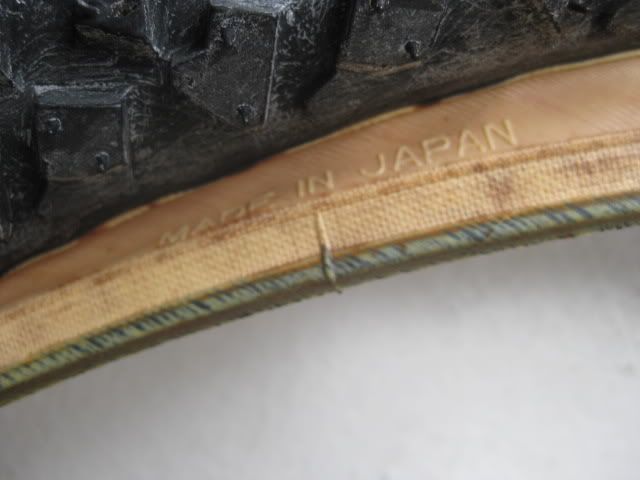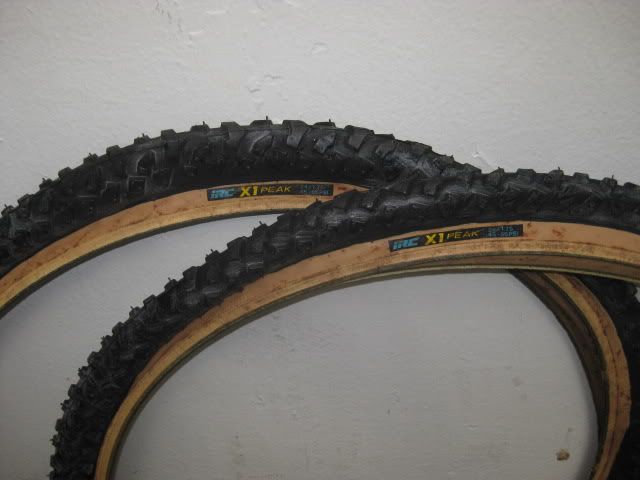 Very good condition genuine NOS mint Araya single rim 20 inch anodized silver, only very minor brake rub on the sides. £12 posted (last set)PRICE REDUCED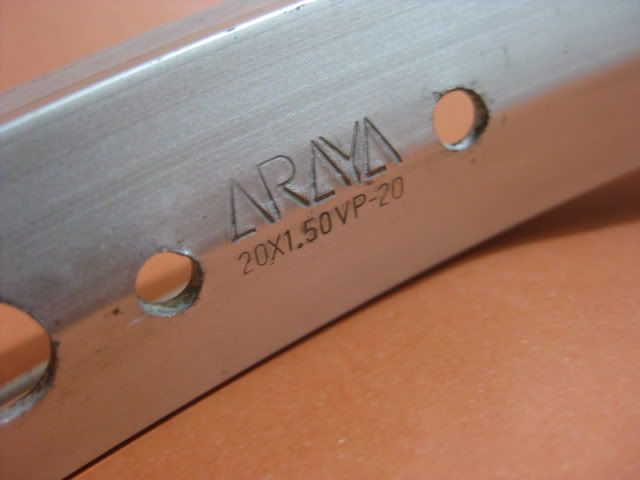 NOS mint original Viscount stamped shiny chrome seat guts.Only 2 sets left. SELLING AT COST AT £14 posted !!!



NOS GT/Dyno wings decals,non repop. .Pick any 4 for £14 posted .(just a few sets left of my collection)




NOS mint Formos right hand Tech 3 style brake lever in fresh ano red, not faded. £9 posted (no missing parts)PRICE REDUCED!



Used RX-5 Odyssey locking lever, working perfectly, no missing screws,no cracks, need a little touching up thats all. £10 posted .



Anybody looking for a single OGK mag in yellow? Its dead mint, with suzue hubs and never been fitted. My friend emailed this pics and i thought i'd show you guys what it looks like, its brad new actually. So if anyone is keen i will try to find out a price from him, kindly email me at :
ahbosh@gmail.com


ahbosh@gmail.com
is also my paypal address.

and i'll respond quickly. Honestly i couldnt get ahold of him and i dont know what price he is asking for. Please remember that this is not a bid, Just showing the mag in case someone has an orphan OGK just like it. Thanks.




All gift payments please, remember to pm me you shipping address and office or mobile number, everything will be shipped registered with tracking number to nsure delivery.Thank you.

All items shipped will have pictures of the parcel with tracking and postage proof emailed to the buyer's paypal email address with a valid tracking website. Thank you for viewing.
[/size]
[size=28pt]
PLEASE FEEL FREE TO MAKE offer EVERYONE.
THANK YOU FRO VIEWING.
[/size]