Yup, not a mag though, mk1 looptail miniBurner circa 1983. In Red with full pads and original (but used) everything - Tyres - Seat - Grips (one of the grips no longer has the foam wrap, rear tyre is pretty worn but still useable) Paint work and decals are scratched but look ok.
I'd be looking for £80 posted.
Complete and running as it is but would also make a very simple restoration project. Footage of it being ridden in this...
http://www.youtube.com/watch?v=knE3f85pa-A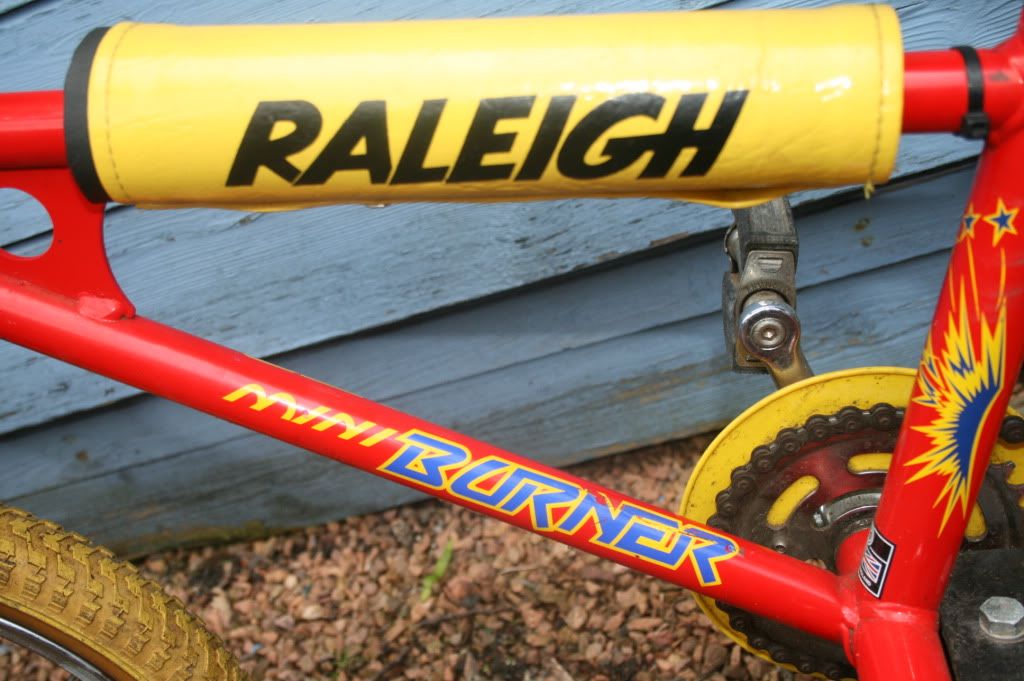 _________________
Still wandering about....
Early Hope Disc Info...
-
Xizang Serial Numbers...
My Bikes:
1992 Xizang
-
2000 Gazelle Superbe
- 1983 Raleigh Mk II MiniBurner - 1995 Schwinn Klunker - 1996 Orange P7 - 1998 Specialized Rockhopper -
miniKen's Konalized
Moderns: Genesis Caribou Mk1 Fatty - Pivot 5.1 Bouncy