Selling my BMX project, I'll never get around to building it and even if I did my dreams of riding BMX the way I used too are long gone.
I think most of it is there, the pedals have gone but the rest is in bits but together. The wheels are good and true, tyres are OK (I think, need to check in the garage. Would need cables, tidying. Frame is sound, no dents.
Slideshow here:
http://cid-37f1732b86534bcd.photos.live.com/play.aspx/1990%20Bully%20BMX/PICT2894.jpg?ref=2
Looking for £100 posted UK (tell me if I'm way off).
It looked like this: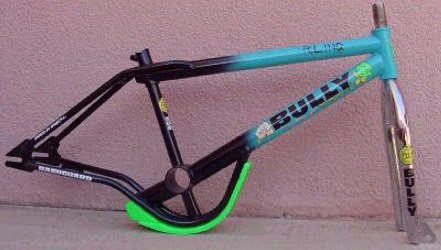 It now looks like this: