Firstly, the original Alan Shorter E3, originally built for John Cornillie when he was Junior Champ at 25 miles in 1968. The 3/4-length seat stays eventually gave up in about 1983.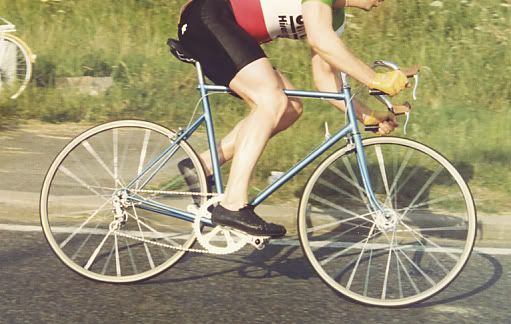 My 1984 low profile, one of the first out there, even before the LA Olympics. Not sure who built it but it had Reynolds 531SL decals on it. Was a track bike with a gear hanger brazed on and may have once belonged to Tony Doyle.
My 1987 bike, a Cougar. The huge chainring was an experiemnt that worked ... sometimes!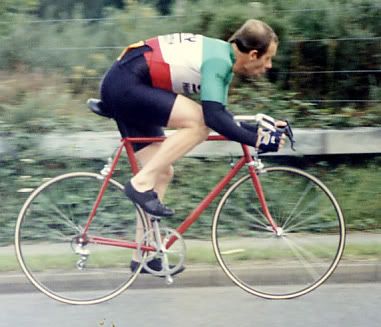 .. and lastly, my all-time favourite. An Emperor Sport, same as Yatesey's, built by Tony Mills of Dauphin Sport and re-sprayed by Dave Russell. Shorter transfers by me.
Loved those Shimano Dura-Ace AX brakes .... except when they were needed. Also note the Cinelli M71 pedals. This was 1985.
Retro time trial bikes FTW!!