Thanks Fingers! I knew I was being sensible. I justified with the following logic:
Frame weighs 1050 grams and might break so I
need
a spare & I'm not likely to see another...
+ I love this bike!
It will look good on my wall & its cheaper than a painting.
25% of RRP and in near mint condition.
Seller said he had ridden it a couple of times- the only marks on it are on the inside of the rear dropouts and the steerer is uncut! It looks to me like he got halfway through building it.
On closer inspection its not identical to my frame! The rear brake bridge is a different shape.
I appreciate that this is not really retro- I guess 1990 is the cut off? But its handmade with tubing materials that will probably never be used on a bike again & its pretty. Anyway heres a pic...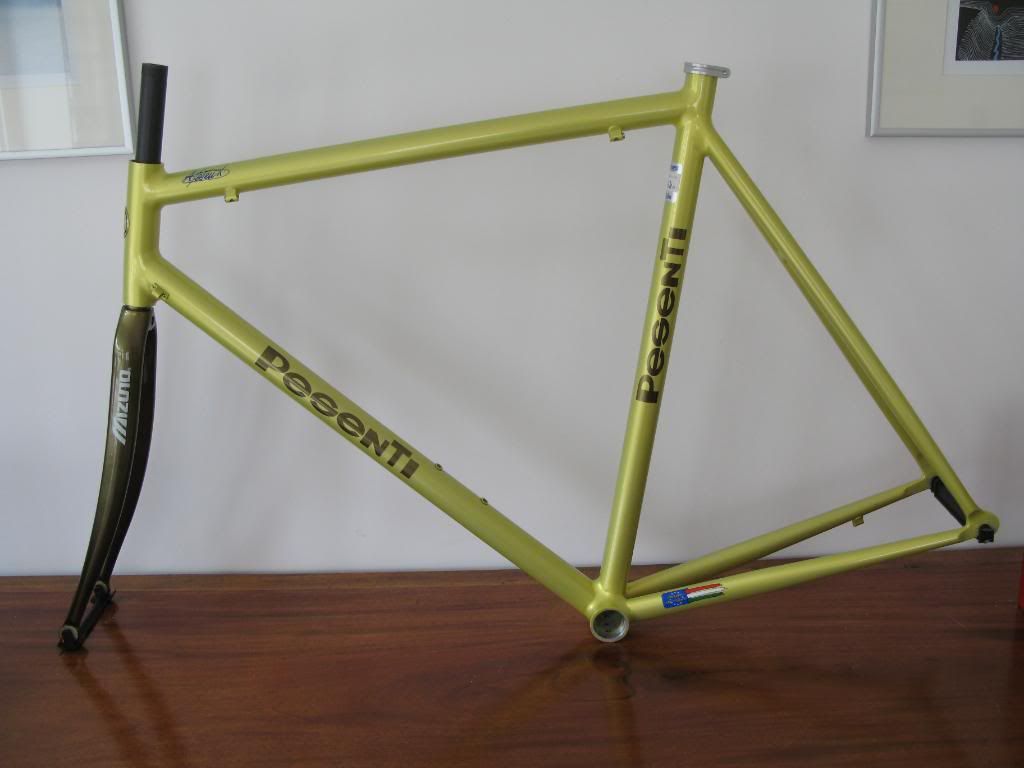 [/i]