THE FINAL CHAPTER
The year of 2013 started very nicely, with winter preparation camp in Igalo, Montenegro for the best cyclists
of Republic of Srpska. We've had a pleasure to train together with Serbian senior national team, as well as
junior team later on.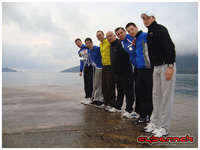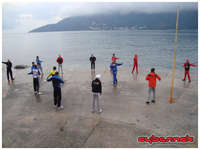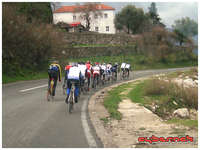 The weather was wet at times, but there was also some fabulous weather to be enjoyed: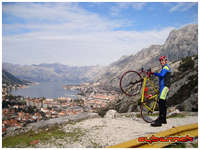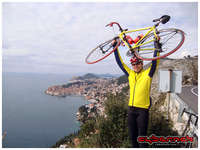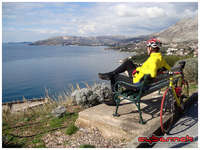 A club ride early in March, back at home. Unfortunately one of my last rides on Kovjanic Custom bike: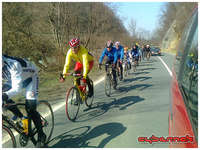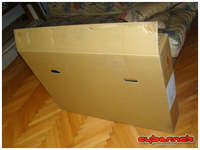 The reason for that is a new bike build, that you can follow here:
http://photos.cybernck.com/cyber1
17th June of 2013 - the very last update - Kovjanic meets its (or should I say - his) new owner.
A club mate Robert is going to enjoy it and cherish it from now on. Photo taken at the same spot
where the bike had originally been built and photographed, 7 years ago.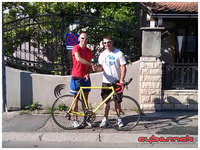 So, there you go - 11 years since the project had started, I can say that it was an amazing
and emotional journey but it was time to move on to another project
.
Full size photos:
http://photos.cybernck.com/kovjanic?page=11
THE END