2010 - Started off well, with running, gym and turbo trainer sessions and late winter rides as well.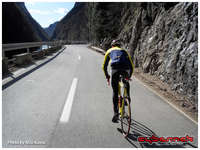 The training continued. It was still early in the season but I was getting into good shape.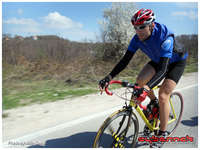 17/Apr/10 - Cycling race in Belgrade. Serbian national cup race with 85 riders in all categories.
It was a very pleasant experience. The finish was on top of a small mountain Avala, I came in
19th (out of 85) overall and 2nd in the amateur class!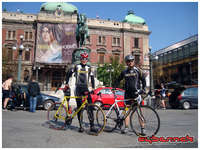 May 2010 - everything was going so well until I accidentally badly sprained my ankle in a gym!
It turned out I damaged the ligaments and had to have a cast put on, which meant the end of
this year's season for me
.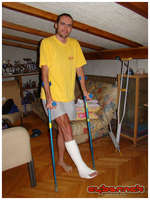 Nearly 3 months later, I started cycling again, with everything I've worked for gone and hopes
for a better season next year. That's it for 2010 :-/.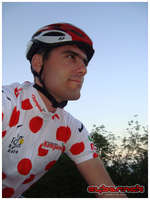 Full size photos
:
http://photos.cybernck.com/kovjanic?page=8